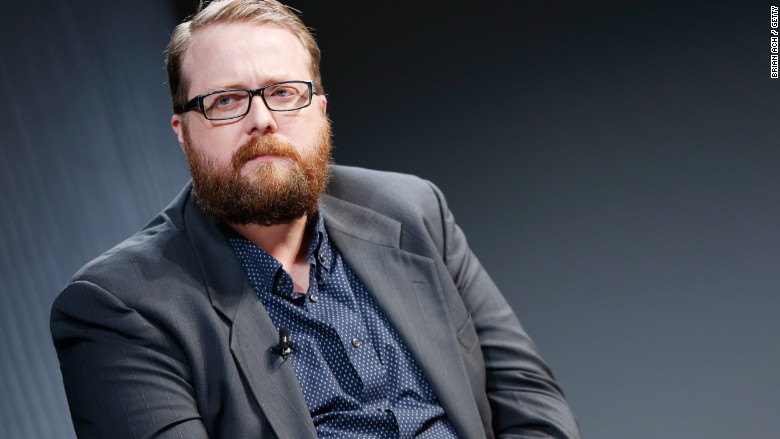 When his one-year-old son was diagnosed with a rare form of cancer, Ryan Green turned to videogames. It was in part an escape, but also a way to share the the ups and downs of his family's experiences.
In January 2016 -- two years after four-year-old Joel passed away -- 'That Dragon, Cancer' was released.
The two-hour game is less choose-your-own adventure and more about immersive experience -- putting the player right in the center of the Green family's battle for Joel's life. You see the diagnosis, the tears, the desperate prayers -- but you also hear Joel's laughter, lots of it.
Green said that people have embraced it, despite the fact that it's not the type of game you'd sit down to play over and over again.
"It was incredible, the groundswell of interest," said Green, onstage at the Wired Business Conference in New York City on Thursday. "We were able to share our story and that gave other people permission to share theirs. That grief process -- that's all I could hope for."
Related: Magic Leap and Lucasfilm launch lab in SF
Green said the game was a team effort. There were four full-time people working on it, and his wife Amy wrote the script.
Green used the metaphor of a boat to describe players' engagement with the game.
"If you're in a boat, you're going where it's going. You can be freaked out and flail and try to drive it limited way," he said. "[But] we invite you in as a friend. You go downstream with us. It's about the discovery of the story ... It's about grace in the midst of having no choice."
The game, which costs $14.99, was a memorial to Joel -- but has also made him live on through the experiences of stranger.
Green said people write him and say, "'The thing that I loved most was making Joel laugh.' They wanted to comfort him as if he was present. I hope it adds to their life experience -- to have loved Joel."
But Green doesn't return to the game himself.
"That work is done," he said. "It's been all consuming: losing Joel, grieving Joel -- it needs to be done."
As for what's next? Green -- who has four children -- said his next project will be in the virtual reality space, although he won't disclose details. His studio, Numinous Games, also plans to bring 'That Dragon, Cancer' to mobile devices, in order to share Joel's story with even more people. Right now, it's just available on Macs and PCs.
"We hope to continue to tell meaningful stories and show people that life is complex," he said onstage. "It's not all tears but it's also laughter."