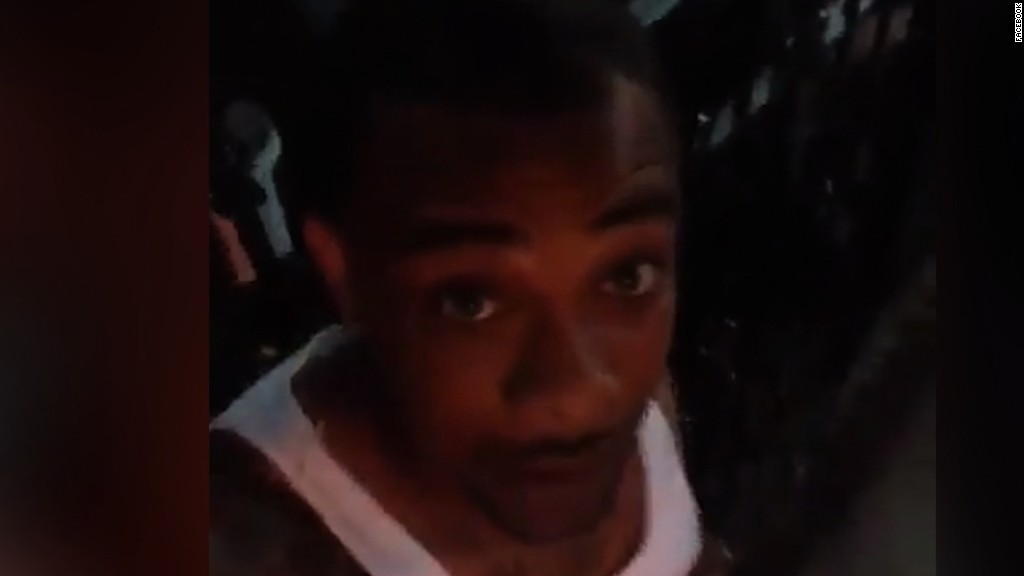 A 28-year old Chicago man live streaming on Facebook was shot dead during his broadcast.
The live stream captured his murder. The 14-minute video featured the man drinking and hanging out with friends on a sidewalk. Six minutes into the video, there are gun shots, and screaming can be heard.
A spokesperson from the Chicago Police Department confirmed that the victim was pronounced dead following the shooting.
Detectives have confirmed that the video was connected to the shooting.
A spokeswoman from Facebook (FB) acknowledged that the video streamed live on its service.
According to Facebook, the video hasn't been taken down because it doesn't violate the company's community standards. Videos that incite violence are removed, but Facebook concluded that this particular video doesn't fall into that category. Some disturbing videos posted or shared by users are meant to raise awareness of an issue. Facebook puts a warning on those, instead of removing them.
Related: Fears of a 'long, hot summer' as Chicago racks up a deadly record
It's the second incident involving Facebook's new streaming service this week. On Tuesday, an ISIS sympathizer killed a police commander and his partner in France, afterwards, broadcasting his crime live on Facebook and threatening violence at the Euro 2016 soccer championship. The video has since been removed.
Facebook Live, which became available to all users in late January, is one of the company's celebrated features. It give users the ability to broadcast to Facebook through the smartphone app.
It's part of a larger trend of live streaming apps.
In 2015, Twitter (TWTR) launched Periscope, which encourages users to stream live through their phones. A year later, a teenager was accused of live streaming the rape of her 17-year old friend live on Periscope.
As they grow in popularity, the live nature of these services has created new challenges when it comes to moderating user content.