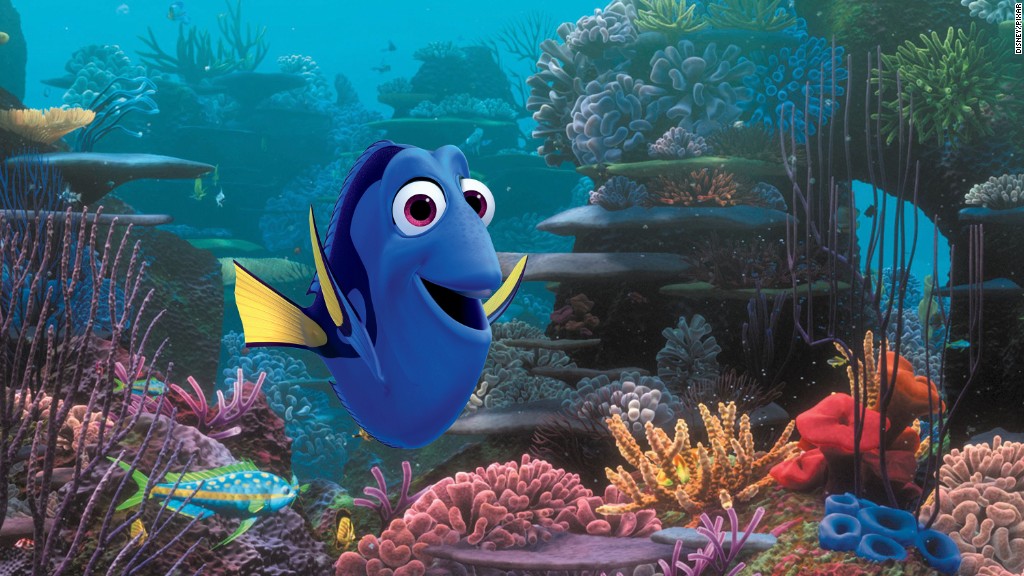 "Finding Dory" made some big waves at the box office.
The Disney (DIS) and Pixar film opened to $136.2 million at the North American box office this weekend. That makes the tale about the forgetful fish voiced by Ellen DeGeneres the biggest opening for an animated film in box office history.
It surpassed the record set by "Shrek the Third," which opened to $121.6 million in 2007.
"Dory" also nearly doubled the opening weekend of its predecessor, 2003's "Finding Nemo." That film went on to become one of the most popular animated movies of all time making $936.7 million worldwide.
"Dory," which opened in 4,305 theaters, swam past expectations that originally projected the film to make roughly $100 million.
This was thanks in large part to a strong 95% score on review site Rotten Tomatoes, and families came out in droves to see the film with their children.
According to studio data, 65% of the film's weekend audience were families.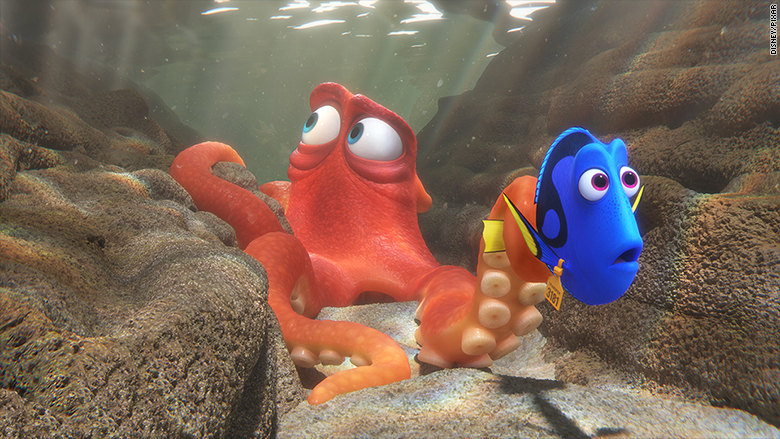 Related: Don't forget, 'Dory' makes for a good movie, not a good pet
For Disney, the record success of "Dory" gets the studio back on track.
After having a box office hot streak earlier this year with hits like "Zootopia," "The Jungle Book," and "Captain America: Civil War," the studio was dealt a blow with "Alice Through the Looking Glass."
That film starring Johnny Depp as the Mad Hatter flopped at the box office, opening to only $34.2 million over the Memorial Day weekend.
The big weekend for "Dory" is also a bright spot for the overall summer box office, which has been struggling as of late.
Related: 'Finding Dory' feels less buoyant than 'Nemo'
"The film simply obliterated expectations, and in true Pixar fashion, delivered a perfect family movie-going experience that proved irresistible to all audiences," said Paul Dergarabedian, senior media analyst at comScore (SCOR). "'Finding Nemo' was beloved by audiences in theaters and for over a decade on home video, culminating in "Dory's" performance that was 13 years in the making."