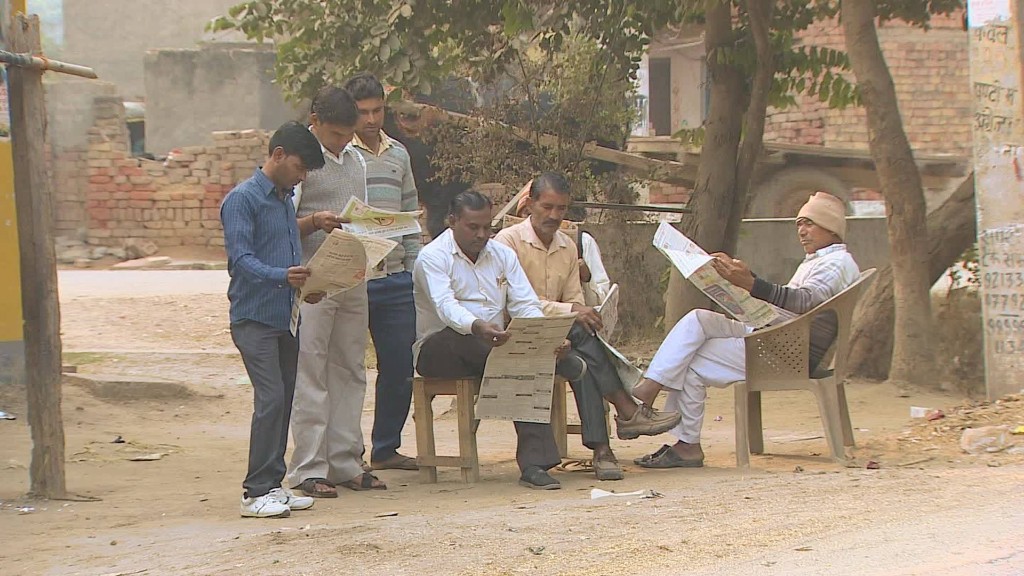 India's government is facing a difficult challenge: How do you explain the premature departure of a "rock star" central banker who played a major role in transforming the country's economy?
The surprise announcement this weekend that Raghuram Rajan will step down as governor of the Reserve Bank of India in September has set off a wave of speculation over the circumstances of his departure, and the future of India's economy.
Was Rajan really ready to leave? Or was he pushed out by government officials who had tired of his reform agenda and straight-talking public persona?
Most of all, critics want to know why a man who tamed inflation, slowed the rupee's decline and made a valiant effort to shake up India's antiquated banks will be the first RBI governor in more than two decades to not have his first contract renewed.
"Governor Rajan is widely regarded as one of the most credible policymakers not just in India but in the emerging world," said Shilan Shah of Capital Economics, warning that India's markets could come under pressure in the near term.
Despite his sterling credentials, Rajan was made head of the central bank while the Congress Party was in government, and there have been questions over the level of support he has enjoyed since the Bharatiya Janata Party (BJP) took power.
Related: Indian students want this dream job more than Facebook or Disney
Tea-leaf readers have focused on the message sent by Rajan to staffers at the central bank, which explained that he was "open" to continuing as governor, but had decided to return to academia at the University of Chicago following "consultation with the government."
Others have focused on sharp criticism of Rajan from Subramanian Swamy, a high-ranking member of the BJP. The famously combative Swamy had accused Rajan, a former IMF chief economist, of "wrecking the economy" and being "mentally not fully Indian."
Meanwhile, investors and executives have turned their focus to who will next take the reins at the central bank, a decision that Finance Minister Arun Jaitley said will be announced shortly.
"Once the dust settles ... the long-term impact on markets will depend in large part on who replaces Rajan," Shah said.
Related: A third of India's ATMs are broken
Economists said that if an RBI insider such as current Deputy Governor Urjit Patel is nominated, the central bank's independence, which has come under pressure in recent years, is likely to be preserved.
But if the next appointee comes from the country's finance ministry, as some media reports have suggested, alarm bells will ring.
"A more political nomination would raise concerns about the independence of the RBI and whether sustainable medium-term growth objectives were likely to be sacrificed for short-term growth gains," said Priyanka Kishore of Oxford Economics.