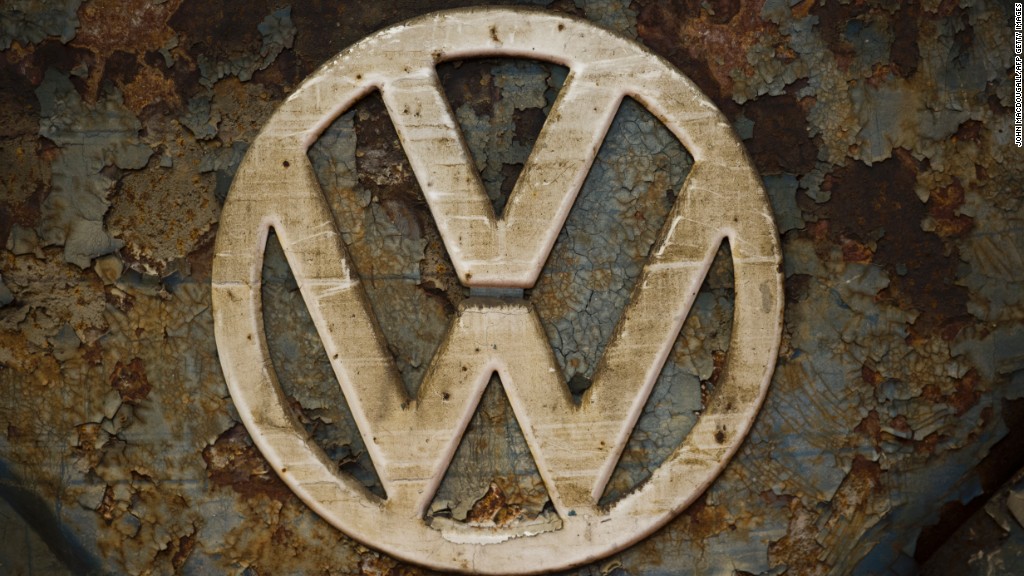 Volkswagen's former CEO Martin Winterkorn may face German justice over the diesel emissions scandal after all.
Prosecutors labeled Winterkorn a suspect in late September 2015, only to reverse position a few days later. In a statement Monday, they said they were investigating Winterkorn for manipulating the market in Volkswagen shares.
Acting on a formal complaint from German financial regulators, the prosecutors said they were probing claims that the company should have come clean sooner about the possible financial costs of the scandal.
"The Volkswagen Group complied with its obligation to make a statement under the securities trading act on September 22, 2015," the prosecutors said in a statement. "However, there is reason to believe that the requirement to publish a statement about the anticipated significant financial loss to the group may have arisen at an earlier date."
A second former member of the company's executive team is also under investigation. Prosecutors did not provide a name.
Related: Scandal-plagued Volkswagen gives 120,000 workers a 5% pay hike
Volkswagen (VLKAY) admitted late last year that it fitted as many as 11 million diesel vehicles worldwide with software that could cheat nitrogen oxide emissions tests. But it only came forward after the U.S. Environmental Protection Agency alerted the world to the issue.
The German auto giant falsified pollution tests by installing software (aka "defeat devices") to make vehicles appear cleaner than they were. Once on the road, the cars would pump out as much as 40 times the allowed level of nitrogen oxides.
Shareholders large and small suffered huge losses in the days after the scandal broke last September, as the stock plunged as much as 40%.
Volkswagen's biggest independent shareholder, Norway's state pension fund, reacted by selling a chunk of its holdings, cutting its stake to about $720 million.
The fund is so mad about the scandal that it's taking the company to court. The fund said last month it was joining other investors in suing the company for failing to provide accurate, timely information about its cheating on emissions tests.
Related: VW chief to NPR: 'We did not lie'
Volkswagen said Monday that its legal advisers, including U.S. law firm Jones Day, had found no "serious and manifest breaches of duty" on the part of any current or former senior executives.
The company said it would take legal advice before Wednesday's shareholder meeting on whether there was any new information to be taken into account.
Volkswagen still faces criminal probes by U.S. and European authorities and has set aside about $18 billion to cover costs associated with recalls, car repurchases, criminal proceedings and various lawsuits.
Of that, about $8 billion relates to legal risks, but the company has said that figure could rise significantly. At least 70 lawsuits have now been filed against the automaker.
Volkswagen's top three shareholders are Porsche (POAHF), the German state of Lower Saxony and Qatar. They all have seats on the automaker's supervisory board.