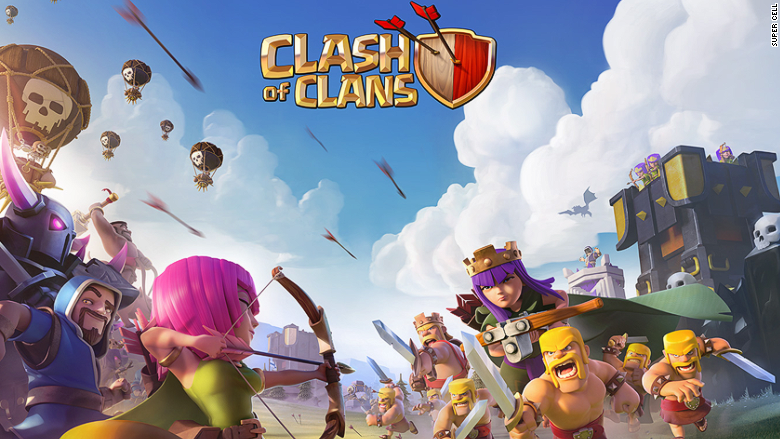 The popular mobile video game "Clash of Clans" is coming under Chinese ownership.
Tech giant Tencent is leading a group of investors that will pay $8.6 billion to acquire a majority stake in Finnish game maker Supercell.
Tencent (TCEHY) and its partners will purchase an 84.3% stake in the company, which had been controlled by Japanese telecom firm SoftBank, as well as shareholders and former employees of Supercell.
In addition to mega-hit Clash of Clans, Supercell has released three other games over the past six years, including Hay Day, Boom Beach and Clash Royale. Clash of Clans and Clash Royale are among the industry's most successful titles.
The purchase is the latest in a string of personal computer and mobile game acquisitions for Tencent, China's leader in gaming. In 2011, Tencent acquired Riot Games, which makes League of Legends.
Related: Tencent CEO pledges more than $2 billion to charity
SoftBank (SFTBF) bought a 51% share in Supercell for $1.5 billion in 2013, before last year raising its stake to 73%.
But SoftBank is now selling assets to boost its own financial position. The company's most recent annual profit fell 29%, taking a hit from its investment in U.S. wireless carrier Sprint. Earlier this month, it dumped nearly $8 billion in Alibaba (BABA) stock.
Unrelated to the Supercell sale, Softbank announced that superstar former Google executive Nikesh Arora was resigning his position as company president, and also stepping down from its board. The company said CEO Masayoshi Son had been grooming Arora as his successor.