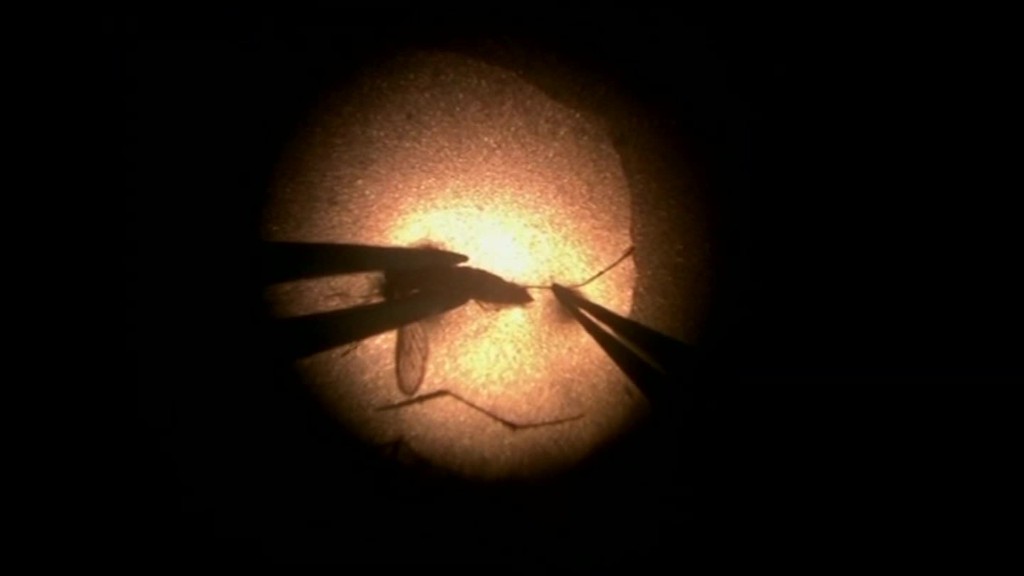 There is no cure for the Zika virus. But investors are betting two companies may have a vaccine that can successfully treat the mosquito-borne disease.
Inovio and South Korea-based GeneOne Life Science announced Monday that they received approval from the U.S. FDA to start human trials for their GLS-5700 vaccine. The companies said the vaccine has produced positive results in animal tests so far.
Investors lapped up the news. Both stocks have popped this week, adding to solid gains for the year. Inovio (INO) stock is up nearly 70% so far in 2016. And shares of GeneOne Life Science are up 50% on the Seoul stock exchange.
But investors need to be careful. There have been several instances in the past few years where small biotechs have surged when scary diseases like Ebola, SARS and MERS were making headlines.
Zika is particularly worrisome because of how rapidly it has spread, starting in Uganda and making its way to the South Pacific, South and Central America and Caribbean regions. It is spread by mosquito bites but can also be sexually transmitted.
Related: Microsoft testing new mosquito trap to fight Zika
The disease is linked to microcephaly, a birth defect resulting in an abnormally small head and brain development problems that can occur when the mother is infected with Zika during pregnancy.
"The incidences of viral infection and medical conditions caused by the virus are expanding, not contracting," said Inovio CEO Dr. Joseph Kim in a press release about the clinical trial approval for GLS-5700.
Concerns about Zika have already led to significant worries about the upcoming Olympics in Rio. Brazil is one of the countries dealing with a Zika outbreak.
Savannah Gutrhie, a host of NBC's "Today" show, recently said she will not attend the Olympics due to worries about Zika. Guthrie is pregnant.
Related: This device can diagnose malaria in 5 seconds
And golfer Rory McIlroy also just announced Wednesday that he will not go to the Summer Games because of concerns about Zika, citing the fact that he and his fiancée want to some day have children.
Hopefully, Inovio and GeneOne will be able to halt the spread of Zika. But Wall Street may be overly optimistic.
Inovio CEO Kim has said in recent television interviews with CNBC and Bloomberg that a Zika cure is still likely years away. The goal right now is treating the effects of the disease.
And while Inovio may have the upper hand in getting a drug to trial right now, it's not the only company looking to come up with a treatment either.
As is often the case with infectious diseases, small biotechs like Inovio face competition from deeper-pocketed, global pharmaceutical giants. To that end, Merck (MRK), Sanofi (SNY) and GlaxoSmithKline (GSK) are all working on Zika drugs as well.
Inovio could wind up beating out its larger rivals. But right now, the company is still a very speculative bet.
Analysts predict that Inovio, like many biotechs, will report losses this year and next. What's more, those losses are forecast to be bigger than the one Inovio posted in 2015. Revenues are expected to drop this year and in 2017 as well.
It's also worth noting that the company's stock surged in 2014 as well when Ebola was in the headlines more prominently.
So investors buying Inovio are taking a huge leap of faith.