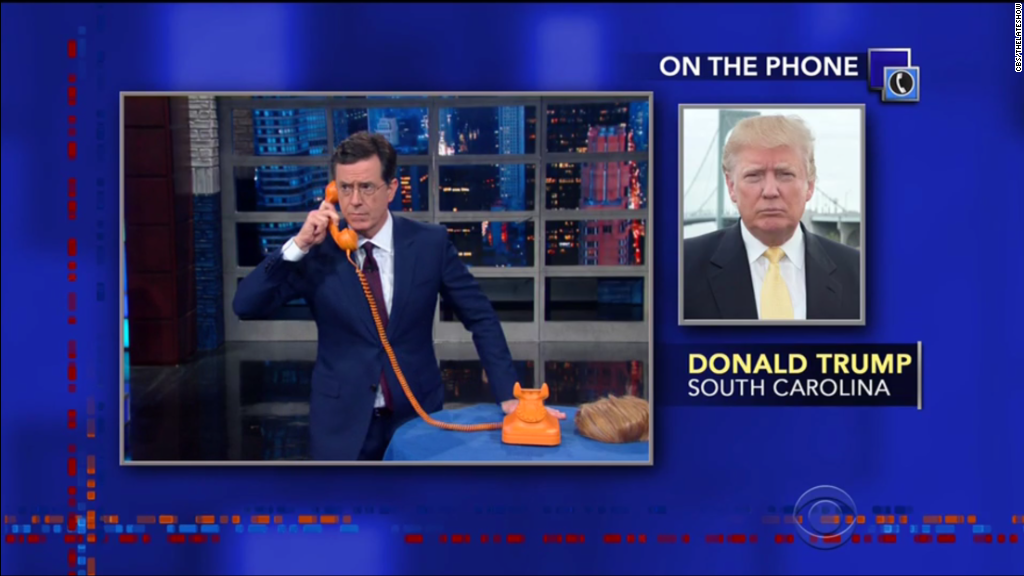 Stephen Colbert is staying up late for the presidential conventions.
CBS' "The Late Show with Stephen Colbert" is airing two weeks of live shows next month during both presidential political conventions, the network said on Wednesday.
Colbert will be hosting the CBS late show from New York's Ed Sullivan Theater during the Republican National Convention, which takes place in Cleveland from July 18 to July 21.
The host will go live again from New York the following week from July 25 to July 28 for the Democratic National Convention, which is being held in Philadelphia.
Colbert usually tapes "The Late Show" during the day, so going live allows the host and the show to react to the conventions the night of instead of waiting until the next day.
The network also said that even though Colbert and his guests will be in New York, the show will have a presence on site for both conventions.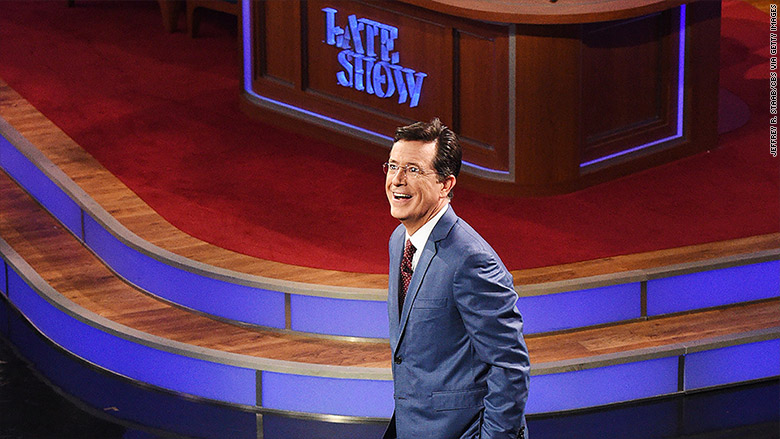 This isn't the first time Colbert has gone live.
"The Late Show" held a live broadcast following Super Bowl 50 in February. That show had President Obama as a surprise guest as well as Tina Fey, Will Ferrell, and Fox News host Megyn Kelly.
Colbert has ramped up his political lampooning, especially surrounding the GOP's presumptive nominee Donald Trump.
Earlier this month, the host tried to explain Trump's reaction to the mass shooting that took place in Orlando.
Related: Stephen Colbert compares Donald Trump to a Nazi, draws swastika
While trying to diagram Trump's reasoning on a chalkboard, Colbert drew a giant swastika. The bit went viral with nearly 6.5 million people watching it on YouTube.
Both Trump and the Democratic presumptive nominee for president, Hillary Clinton, have been guests on Colbert's show.