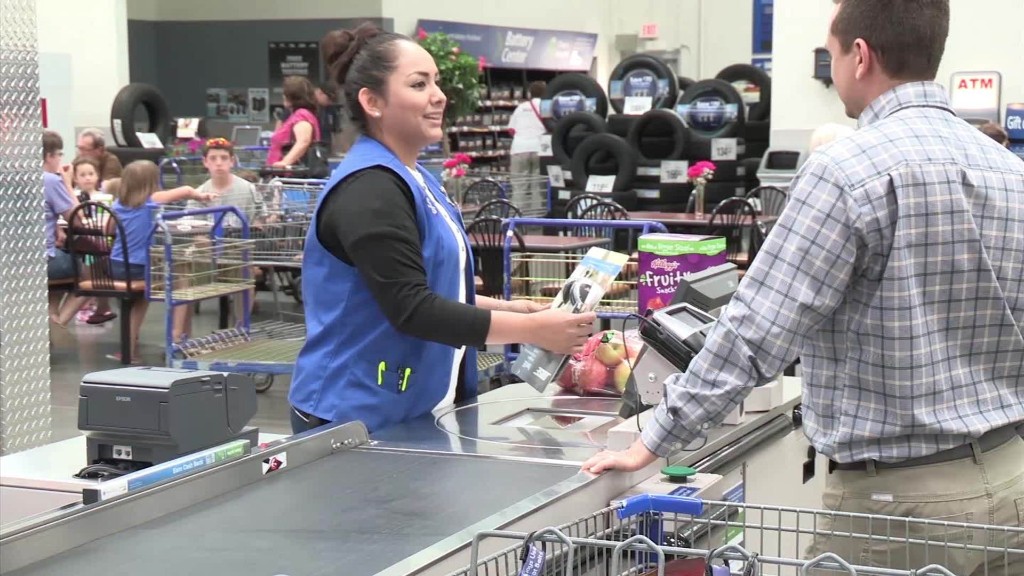 Costco switched from Amex to Visa, and it's not going well.
Outraged customers vented on social media Wednesday about problems with their new Costco (COST) credit cards. They complained that they couldn't open their new accounts and couldn't pay existing balances that were transferred to the new cards.
The switch was supposed to be automatic and seamless. The new card was touted as a plus for customers when it was first announced, since it offers a more generous cash-back program than the American Express (AXP) version did.
So far all it's done is cause major headaches.
The Costco Anywhere Visa Card by Citi rolled out on Monday after Costco dropped its long-standing partnership with American Express (AXP).
Related: Costco's entry-level workers are getting a raise
In a statement Wednesday, Citi said that it's sent over 11 million cards to Costco members.
"Due to the tremendous response, some customers experienced delays reaching customer service. However, call volumes are starting to return to normal," a spokesperson said. "We sincerely apologize to those who have been inconvenienced and are absolutely committed to serving our existing and new cardmembers."
Related: Costco could hike its membership fee
The new card has no annual fee as well as a better cash-back program. For example, it gives 4% back on the first $7,000 of gas that a customer purchases per year, and 1% on purchases after that. It also offers more rewards for restaurant and travel purchases.
Too bad customers are having trouble using the cards.
Costco and Visa (V) could not be reached for comment.