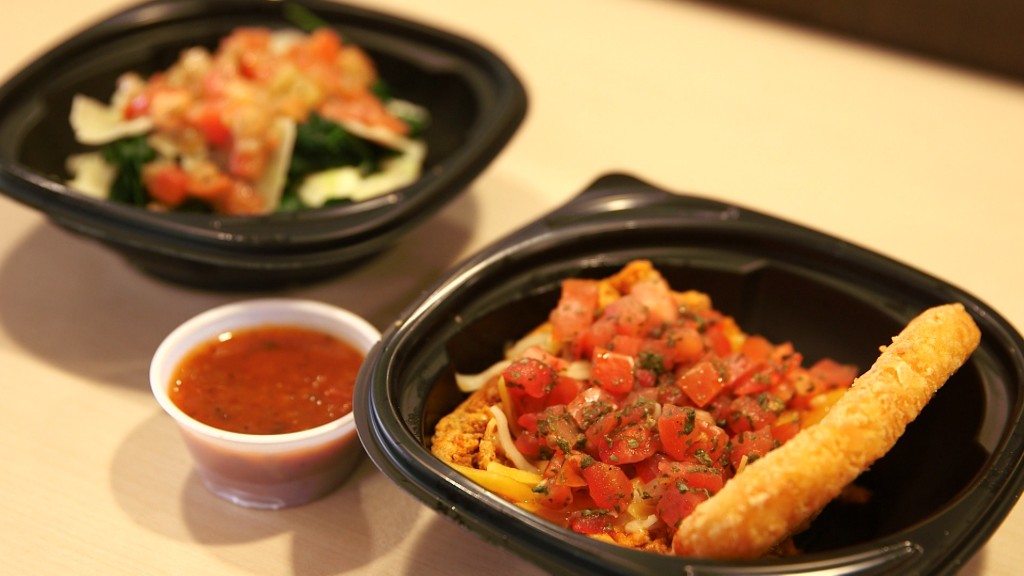 McDonald's is moving back to Chicago and taking over the old home of "The Oprah Winfrey Show."
Chicago-based real estate developer Sterling Bay unveiled a proposed design for McDonald's new headquarters building Wednesday night. The unveiling of the $250 million development comes a week after the world's largest hamburger chain announced it signed a lease to move its corporate headquarters from the suburbs back to downtown Chicago in 2018.
McDonald's (MCD) has been based in Oak Brook, Illinois, for nearly four decades.
"Moving our headquarters to Chicago is another significant step in our journey to build a better McDonald's," said McDonald's President and CEO Steve Easterbrook. "This world-class environment will continue to drive business momentum by getting us even closer to customers, encouraging innovation and ensuring great talent is excited about where they work."
The proposed 600,000 square foot West Loop facility will house a "Hamburger University," one of seven worldwide locations, providing a state-of-the-art learning center for the company's future franchise owners. McDonald's nearly 2,000 corporate employees will occupy roughly 80% of the office space, leaving roughly 40,000 square feet for retail.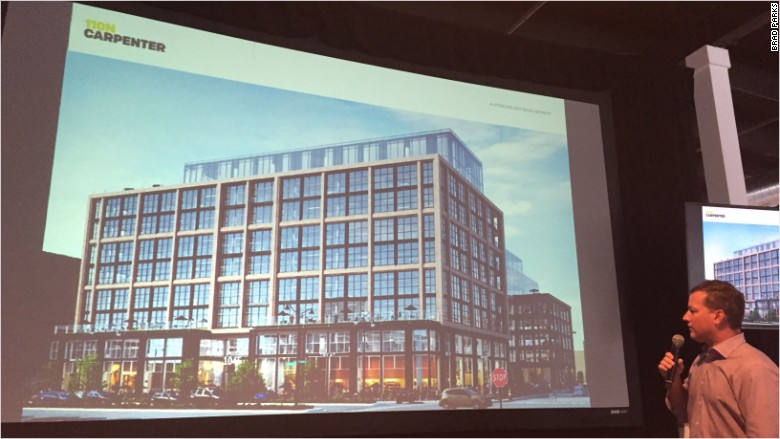 Sterling Bay purchased the Oprah studios in 2014, paying a combined $30.5 million for about 170,000 square feet of space, according to the Chicago Tribune. The Harpo Studios complex had been at the center of Winfrey's daily talk show broadcast since it opened in 1990, housing the production facility for her syndicated "Oprah Winfrey Show" through its finale in 2011.
OWN's "The Rosie Show," hosted by comedian Rosie O'Donnell, was also based at the Harpo facility for one season before it's cancelation in 2012. The development company intends to demolish most of the old studios next month.
"We all know Oprah. We are definitely going to do something so people will remember who was there," said Sterling Bay Managing Principal Andy Gloor Wednesday night. "We kept a lot of stuff from inside the studio and plan on using that in the building."
Related: McDonald's is trying something new: Fresh beef
Prior to housing Winfrey's production empire, the Harpo campus was formerly a cold-storage warehouse. It was converted to a temporary morgue and transformed again in the 1940s to a roller skating rink, according to the Chicago Architecture Foundation.
McDonald's will join other big corporations that have moved into the trendy West Loop area in recent years, including Google owner Alphabet Inc. Hyatt Hotels, meanwhile, is set to move there next year.