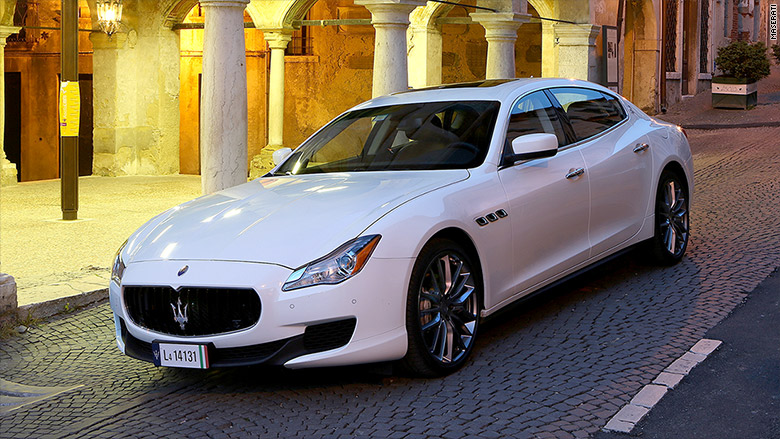 Maserati is recalling about 13,000 sedans that have the same sort of gear shifter that was used in the Jeep that killed actor Anton Yelchin.
Maserati is owned by Fiat Chrysler Automobiles (FCAM), the same company that makes the Jeep Grand Cherokee, Chrysler 300 and Dodge Charger, which were all involved in a recall of 812,000 vehicles in the U.S. for the same potentially confusing gearshift lever.
The gear shift's design makes it hard to tell what gear the vehicle is in. Most gear selectors are in forward or back positions depending on whether the car is in Park, Reverse, Neutral or Drive. The gear selector in these vehicles always remains upright. The driver moves it forward or back to select a gear, but it then returns to its original upright position.
Indicator lights tell the driver what gear the vehicle is in. If the driver opens the door when the vehicle is not in Park a warning chime sounds and an alert message is displayed. Even so, some drivers mistakenly get out of the vehicle without putting it in Park.
That's what could have happened to Yelchin, most famous for his role in Star Trek movies. He was pinned when his Jeep rolled backwards down his driveway after he'd parked it.
Dozens of people have been injured in incidents potentially related to this shifter design but, so far, no incidents have been reported in Maseratis, according to documents filed with NHTSA.
Even so, Maserati agreed to recall 2014 model year Ghibli and Quattroporte sedans and is currently looking into whether a software patch, presumably similar to the ones being put into the other recalled vehicles, could be used in the Maseratis.
The software update being put into the Dodge, Chrysler and Jeep vehicles will automatically put the transmission into Park if the driver's side door is opened and the driver's seatbelt is unbuckled while the vehicle is stopped or at very low speed.