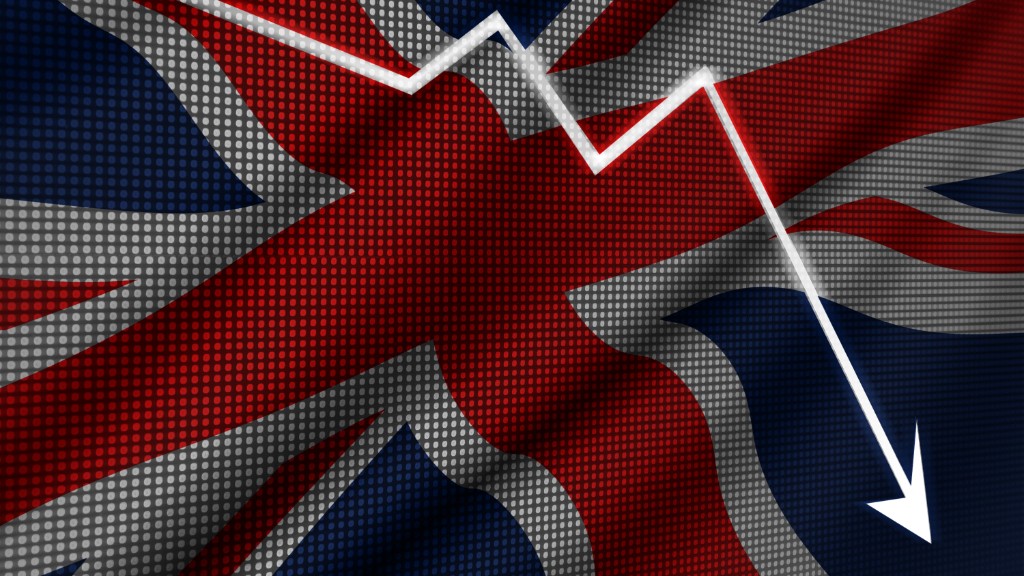 The result of the Brexit vote has left the U.K. business world in a fog of worry and uncertainty -- and some companies are already warning it's going to hurt their bottom lines.
Many economists and executives said before last week's referendum that a decision by voters to leave the European Union would damage the U.K. economy.
That's quickly becoming a reality in sensitive sectors like aviation and real estate.
The London property agency Foxtons (FXTGY) said Monday that as a result of the vote, an upturn it was expecting in the second half of the year "is now unlikely to materialize."
That means full-year revenue and profit will take a hit, Foxtons warned.
The budget airline EasyJet (ESYJY), meanwhile, said it expected "additional economic and consumer uncertainty" brought on by the referendum to hurt a key revenue metric in the second half of 2016.
EasyJet's announcement followed a profit warning from British Airways owner IAG on Friday.
Related: Europe's cheap air travel is at risk after Brexit
Amid the gloom, business groups are demanding a clear plan of action from the government.
"The government must act with urgency to minimize the uncertainties that affect investment decisions and slow job creation," the head of the CBI, a business organization with 190,000 members, said Monday.
Carolyn Fairbairn called for "strong, calm and decisive leadership" to be put "in place as soon as possible."
That's not straightforward after Prime Minister David Cameron announced Friday he would step down, passing off the handling of Brexit negotiations to a new leader. That means it will be at least three months before formal talks on the future relationship with the EU can begin.
"While it is prudent for the U.K. government to delay firing the starting gun on negotiations with the European Union, firms want a clear timetable, and simultaneous action to support the wider economy," said Adam Marshall, acting director general of the British Chambers of Commerce.
-- CNN's Chris Liakos contributed reporting.