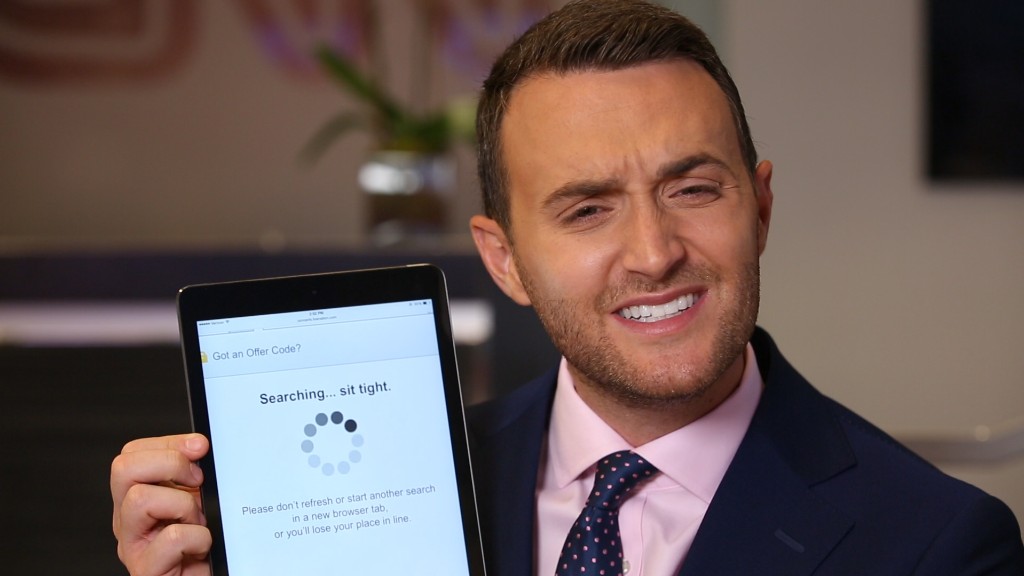 The New York Yankees and StubHub have reached a deal that will end a four-year battle.
The dispute had made it hard for Yankees ticket holders to download their tickets to StubHub.
Now season ticket holders will be able to sell electronic tickets, instead of having to physically mail the original paper tickets to buyers or to a StubHub satellite office near Yankee Stadium.
StubHub, a unit of eBay (EBAY), had been selling Yankees tickets throughout the dispute, which began in 2012 when the Yankees launched its own ticket resale site.
Related: Event ticket sales are rigged says attorney general
In fact, the team's tickets are some of StubHub's best-sellers, despite the difficult logistics. The new deal, which runs through 2022, will probably mean that a lot more Yankees tickets will be listed on the site. And that is likely to drive down the price fans pay for tickets on the site.
Ticket holders can still set their own prices, but as part of the deal StubHub agreed to set a minimum -- roughly half the face value. The Yankees worry that low-priced tickets available on StubHub discourage fans from buying season ticket plans.
Those concerns drove the Yankees to team up with Ticketmaster four years ago to set up Ticket Exchange, a ticket resale site with minimum list prices.
The Yankees tried to encourage ticket holders to use its site by making it harder to list tickets on StubHub.
This season, the Yankees made it even harder for ticket holders to use StubHub by discontinuing print-at-home tickets. The team argued the PDF tickets created too much fraud, since people could print out more than one copy of a ticket. The only electronic tickets now permitted are mobile tickets that appear on fans' smartphones, and StubHub will handle those sales as well.
Related: 900,000 Comcast customers may not be able to watch Yankees
The Yankees' average is attendance down by about 1,500 tickets per game, or 4%, compared to last year, as the team has struggled.
The team is also facing tougher competition from its crosstown rival, the Mets, which went to the World Series last year and has a much better record.
But the Mets still trail the Yankees in average attendance.