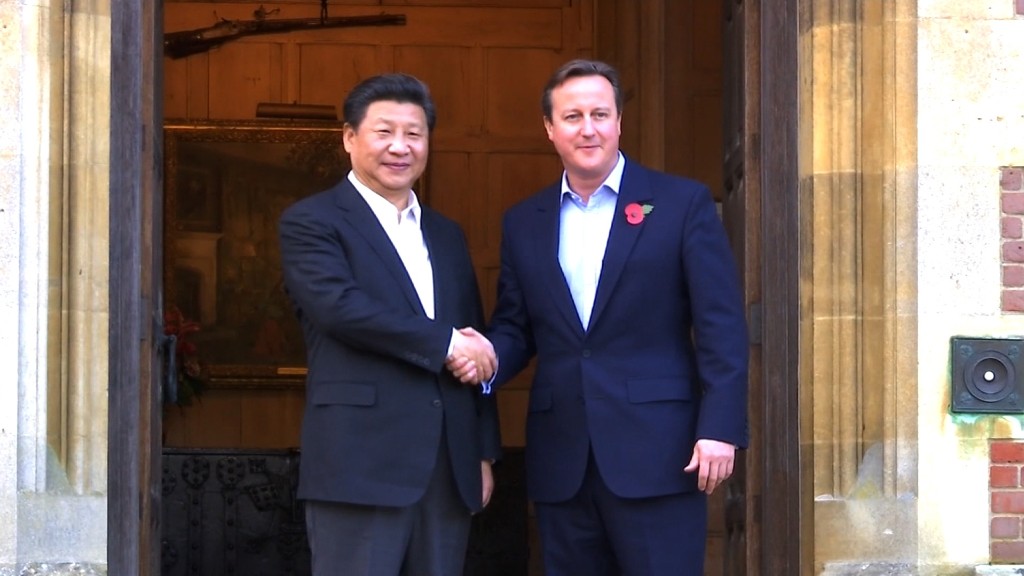 China has plenty of economic problems to deal with right now: slowing growth, worrying debt levels and difficulties overhauling bloated old industries.
It doesn't really need another, but British voters have given it one anyway by voting to leave the European Union.
Note: If you're in North America, go here to watch CNN's Brexit coverage live
"The impact of the Brexit vote is already showing in the international financial markets, adding new uncertainties for the world economy and making it more difficult for the economy to rebound," Chinese Premier Li Keqiang said Monday.
China's huge economy is far from the most vulnerable to the turbulence unleashed by British voters' decision to divorce the EU. Chinese exports to the U.K. account for a tiny portion of its GDP.
But the EU as a whole is a different story: It's China's biggest trading partner, buying 350 billion euros ($385 billion) of Chinese goods last year. The risk of Brexit fallout taking a heavy toll on European growth is already prompting warnings about tougher times for Chinese trade.
Related: Brexit's existential threat to Europe
"This will only add downward pressures on exports," said economists at HSBC, calling for China to take steps to stimulate its economy.
Some analysts aren't as worried, though. Capital Economics noted that China is less dependent on exports than before the financial crisis.
But the turmoil in markets following the Brexit vote could put pressure on the Chinese currency, the yuan. Big devaluations in the yuan last summer and in January set off panic selling around the globe.
With the yuan sinking in recent days to its weakest level against the dollar in more than five years, China's central bank faces a tricky task keeping the currency under control.
Related: London banks will pay the 'price' of Brexit
The political disarray in the U.K. also affects China, which has cultivated close ties with Britain in recent years.
British Prime Minister David Cameron aggressively courted investment from China. When Chinese President Xi Jinping visited the U.K. last year, the deals announced included Chinese help building and operating Britain's next generation of nuclear power stations.
Cameron talked of a "golden era" in the two countries' relationship.
But a key part of the U.K.'s value to China was its position a big player in the wider EU. The Brexit vote has shattered that assumption, creating uncertainty about future investments.
Chinese real estate and entertainment tycoon Wang Jianlin, whose investments in the U.K. include a luxury yacht maker, warned earlier this year that Brexit "would not be a smart choice."
-- CNN's Felicia Wong contributed reporting.