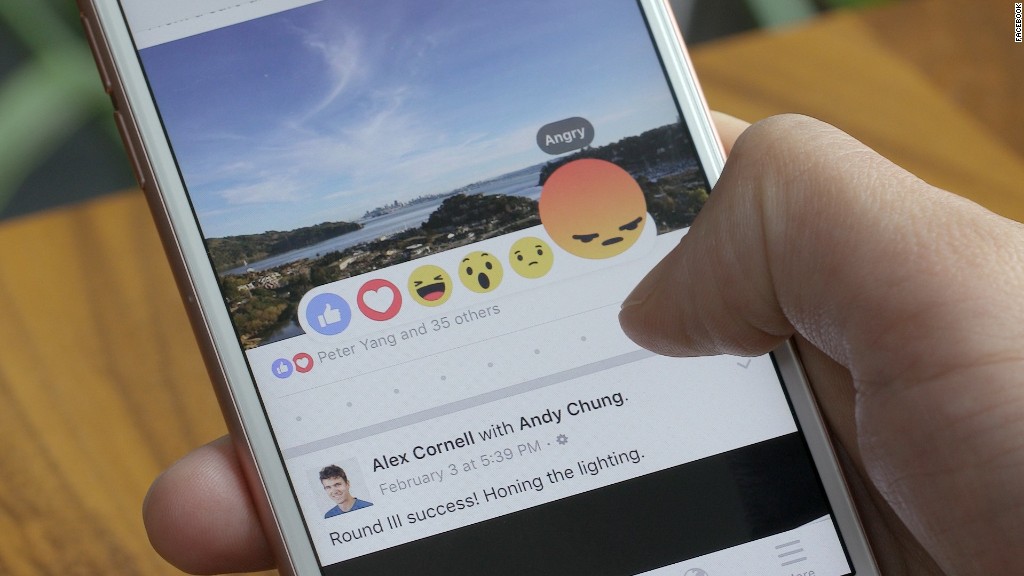 Facebook is making a subtle change to one of its Like buttons.
The company is swapping out its "f" logo for the characteristic thumbs up icon on the share buttons that appear outside of Facebook's site.
The difference may seem insignificant, but it's indicative of Facebook's larger goal -- getting people to share more through Facebook.
Facebook (FB) says it's already seen more engagement when buttons have feature a thumbs up instead of a Facebook logo.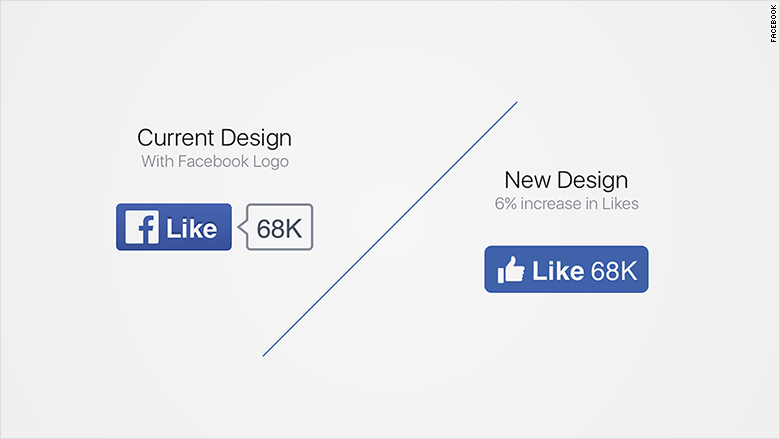 The company announced the redesign Tuesday as part of a batch of changes, which include two new Google Chrome extensions as well.
"Share to Facebook," one of the plug-ins, gives people more ways to share links on Facebook, such as through Messenger or Groups.
The second Chrome extension, "Save to Facebook," acts just like a browser bookmarking tool -- except all the links you save will appear in your Facebook account under "Saved." (Only you can see what you've saved.)
Facebook also announced that Like, Comment, and Share buttons will also be available for Instant Articles, which lets publishers post entire pieces of content directly on Facebook.
All the changes come amid rumors that people are sharing less on Facebook. Bloomberg and The Information have cited anonymous sources suggesting that people are sharing less about their personal lives publicly, preferring to message privately instead.
Facebook did not immediately respond to request for comment.