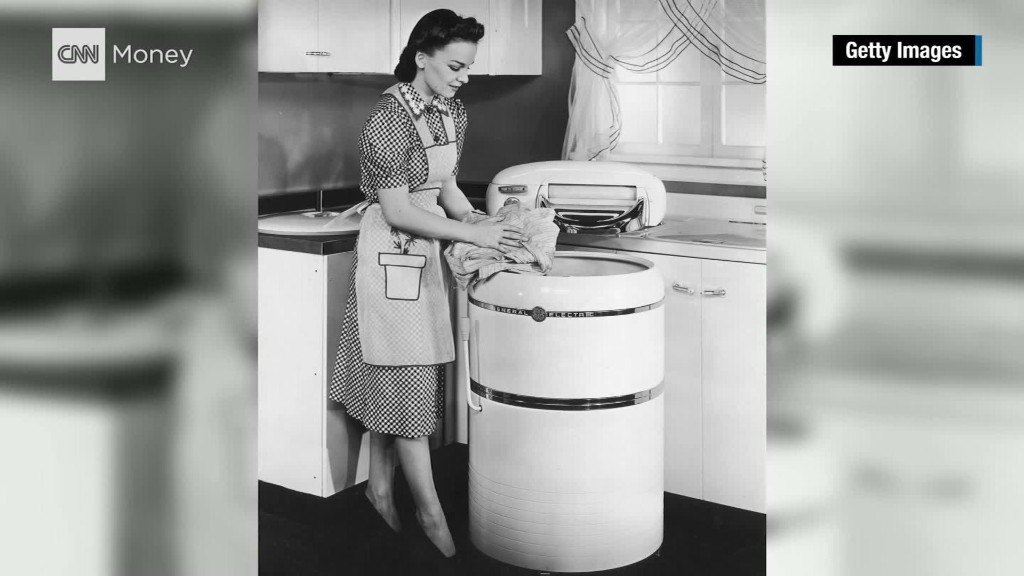 GE Capital is finally small enough to get rid of the hated too-big-to-fail label.
The U.S. government signaled Wednesday that General Electric's (GE) lending arm no longer poses a threat to the global financial system by officially removing it from the list of "systemically important financial institution" (SIFI) institutions.
The decision follows GE Capital's efforts to dramatically shrink its footprint by selling off over $150 billion of assets.
By losing the SIFI title, GE Capital will no longer be saddled with the rigorous regulation and extra capital requirements meant to prevent big institutions from wrecking the whole economy (again).
The decision "confirms that GE Capital does not pose any threat to U.S. financial stability," GE said in a statement.
Related: It's a horrible time to be a U.S. bank
GE might be known for its light bulbs and jet engines, but the conglomerate also became a huge financial player in the 1990s and early 2000s. By loading up on credit cards, mortgages and exotic loans, GE Capital eventually became one of America's biggest financial firms.
That transformation backfired badly during the financial meltdown of 2008. Panicked investors started fleeing from GE's stock almost as fast as those of the big banks at the heart of the crisis.
GE Capital survived the Great Recession, but in 2013 it received the dreaded nonbank SIFI label reserved for too-big-to-fail institutions. Two years later, GE announced plans to sell and spin off assets from GE Capital to the likes of Blackstone (BX) and Wells Fargo (WFC). Now, the slimmed down financial business mostly supports GE's industrial ventures.
By the end of this year, GE estimates it will have unloaded about $200 billion of GE Capital businesses.
"GE Capital has made fundamental strategic changes that have resulted in a company that is significantly smaller and safer, with more stable funding," U.S. Treasury Secretary Jack Lew said in a statement.
Related: Meet the Dow's biggest loser: Goldman Sachs
The SIFI decision by the Financial Stability Oversight Board means GE will no longer be subject to supervision from the U.S. Federal Reserve nor the higher capital and liquidity requirements.
That could free GE up to add more leverage and return extra cash to shareholders. That's what activist investor Nelson Peltz was hoping for when he placed a $2.5 billion bet on GE last fall.
Wall Street cheered the news on Wednesday, driving GE's stock nearly 2% higher.
"Getting rid of that label is a signal that investors should look at GE as a manufacturing company, not a financial one," said Jeffrey Shafer, a former Citigroup exec and ex-undersecretary of the U.S. Treasury Department.
"That does give you a more favorable multiple in these markets because Finance is not looking like a high-return business to be in," he said.