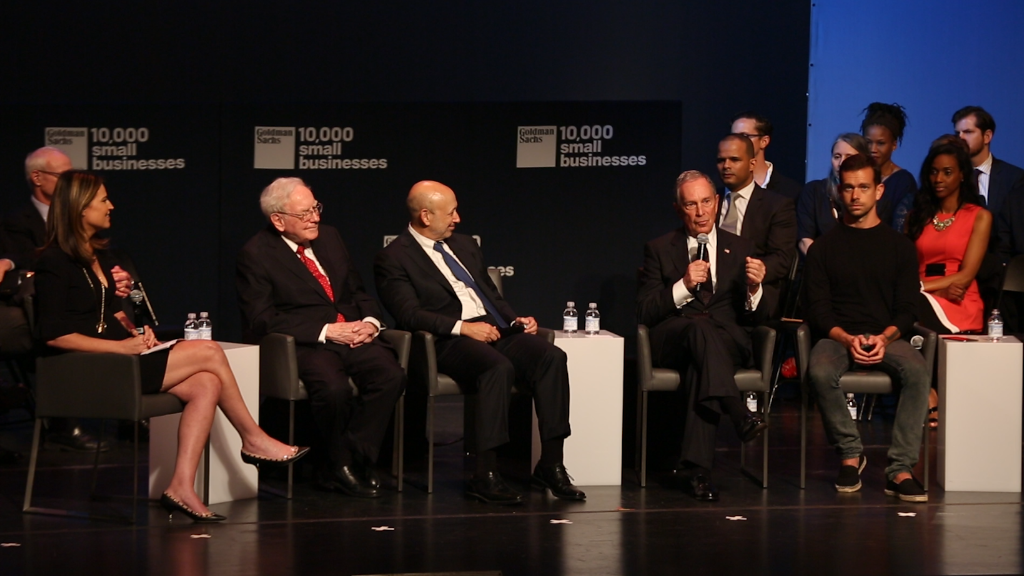 Investment bankers at Goldman Sachs have been dubbed the Masters of the Universe. (Sorry, He-Man fans.)
Goldman has also been given an equally powerful, but far less flattering, nickname of The Vampire Squid.
Some have even called it Government Sachs because several prominent former executives of the Wall Street firm have wound up working for the Treasury Department in the George W. Bush and Obama administrations.
But Goldman (GS) isn't living up to any of those monikers this year. The stock is down more than 20%, making it the worst performer in the Dow.
Goldman, along with other big global banks, has been hurt by this year's market volatility. Now the financial sector has to deal with Brexit as well -- and all the uncertainty that comes along with it.
The increased turbulence in all the world's major financial markets is likely to keep Federal Reserve chair Janet Yellen from raising interest rates soon.
That's bad news for most banks since they tend to make more money from lending when rates are higher.
This is less of a concern for Goldman than JPMorgan Chase (JPM), Bank of America (BAC), Citigroup (C) and other large financials since Goldman relies more on investment banking than consumer lending.
The bank does cater to average Joes and Janes with a new online bank offering that has no minimum requirement. But it is a small business and fairly new -- Goldman recently bought the online operations of GE Capital Bank.
Related: It's a horrible time to be a U.S. bank
But low rates could hurt Goldman's core business too. The wild gyrations in the market won't help Goldman if it leads to a slowdown in merger activity and initial public offerings worldwide. Goldman gets big fees from any deals it advises on.
So it should come as no surprise that analysts at Goldman's Wall Street rival banks have trimmed their earnings estimates for the second quarter -- as well as all of 2016 and 2017 -- over the past few months.
The IPO market has shown some recent signs of life despite Brexit though. That could be great news for Goldman.
Twilio, a text messaging tech company that was one of Silicon Valley's so-called unicorns (meaning it had a private valuation above $1 billion), nearly doubled in its market debut last week and has continued to surge since then.
Goldman was one of the lead underwriters for the offering.
It is also one of the leads for the upcoming IPO of another highly touted tech stock, Asian messaging service (and Facebook (FB)/WhatsApp competitor) Line. The company, a spin-off of South Korean Internet company Naver, is planning a listing on the NYSE as well as one in Japan.
If the IPO market can spring back to life despite the worries in Europe, that's great news for Goldman Sachs -- as well as rival Morgan Stanley. Shares of Morgan Stanley are down 25% this year.
But until the financial markets return to normal, Wall Street bankers may have to get used to more volatility -- and lower bonuses too.
Goldman announced in April that the amount of money it set aside for compensation expenses -- the so-called bonus pool -- was down sharply from a year ago.
Investors won't have to wait much longer though to see just how big of an impact Brexit is having on Goldman's earnings, revenues and bonuses. The company will report its second-quarter results on July 19.