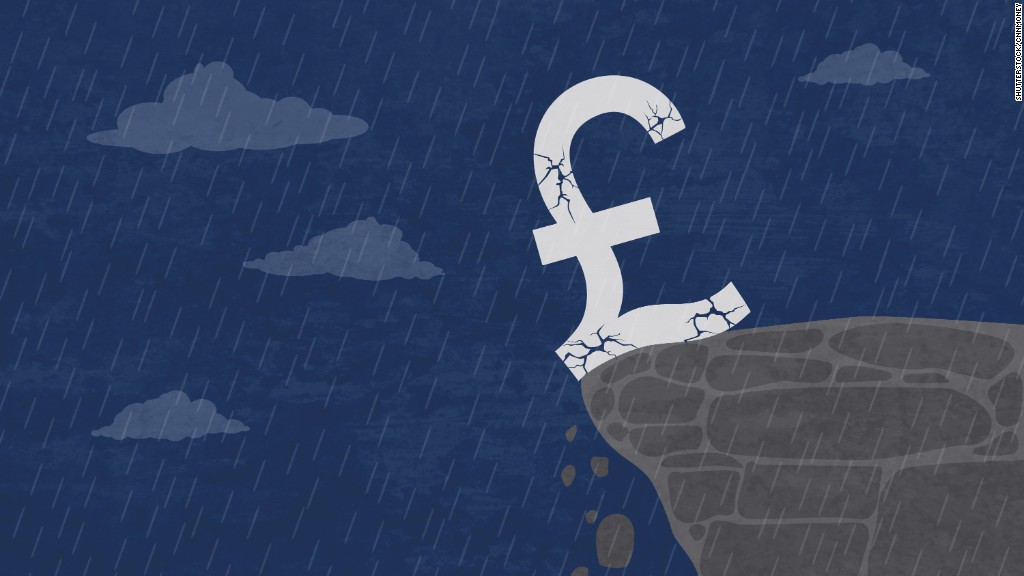 Millions of readers have gone to The Guardian over the past week to make sense of the United Kingdom's decision to leave the European Union. Now the storied British newspaper is going to those readers for some financial help.
In a note to readers Wednesday, Guardian editor-in-chief Katharine Viner spelled out a simple request: "If you value the Guardian's coverage of Brexit, please help to fund it."
Viner asked readers to support her staff's journalism through either a one-time donation or a monthly payment of $4.99 (or £5).
"Whichever side of the Brexit debate you were on, we are entering a period of great political and economic uncertainty, and the Guardian's role in producing fast, well-sourced, accessible and intelligent journalism is more important than ever," Viner wrote.
Related: Brexit vote is a big win for British tabloids
She also acknowledged the economic uncertainty currently embroiling news media, writing that the Guardian "is operating in an incredibly challenging commercial environment."
In January, the paper announced plans to slash its budget by 20% over the next three years. Two months later, it said it would shed 250 jobs through buyouts. Earlier this month, the paper said it had accepted 257 buyout applications, though it also said that it had not yet met its target of 100 applications from people in the newsroom.
Some critics have put the blame for the paper's financial troubles at least partially on its staunch anti-paywall stance. There have been recent signs that it may be moving towards rethinking that position.
David Pemsel, the CEO of Guardian Media Group, the paper's parent, said in February that the Guardian could begin "producing some journalism which only our members can access," but he insisted that it wouldn't constitute a paywall.
Related: Brexit 'major blow' to film and TV industry, but not to 'Game of Thrones'
Founded in 1821, the Guardian is a bastion of progressive thought in the UK, and worldwide.
Viner, who took over as editor last year, said in her note that readers "are turning to the Guardian in greater numbers than ever before."
She wrote that on Friday, the day after the Brexit vote, "more than 17 million people visited the Guardian's website for our coverage of the referendum, viewing 77m pages, and smashing all records." On Saturday, Viner said, the Guardian "sold more than 70,000 additional copies of the newspaper compared with usual sales."
"These are perilous times for progressive politics - and at moments like these the world needs the Guardian more than ever," she wrote.