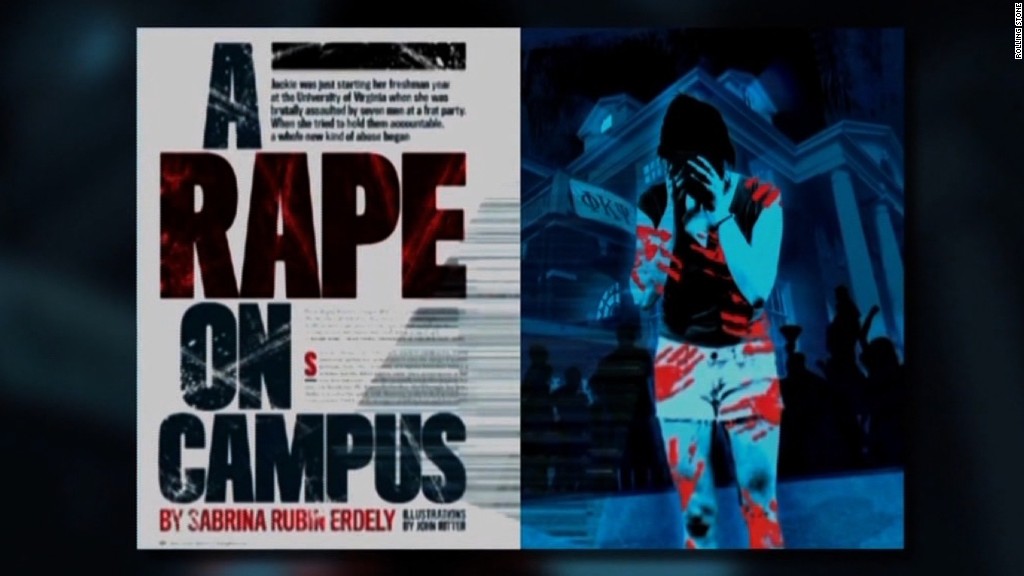 A federal judge dismissed a libel suit against Rolling Stone brought by three members of a University of Virginia fraternity identified as the site of a gang rape in an article that has since been discredited.
The 2014 story titled "A Rape on Campus" described in lurid detail how a woman identified only as "Jackie" was allegedly invited to a party at the fraternity and lured to a bedroom where she was gang raped by frat members during a three-hour ordeal.
Despite the fact that her attackers were not identified by name, three former members of the fraternity -- George Elias IV, Stephen Hadford and Ross Fowler -- filed a federal libel suit last year claiming they were defamed by the article.
Related: Rolling Stone fights libel suit stemming from discredited rape story
But the federal judge in New York dismissed the suit Tuesday, saying that the three men failed to prove that the article even indirectly suggested they participated in the gang rape.
Soon after the article was published, questions about the veracity of Jackie's allegations were raised by other media outlets. After a scathing investigation by the Columbia School of Journalism uncovered deep flaws in how the article was reported, Rolling Stone retracted the report.
The magazine still faces a suit by a UVA dean Nicole Eramo, who was identified by name in the now discredited story. The article had portrayed Eramo and the UVA administration as insensitive to Jackie's allegation, and more interested in protecting UVA's reputation than helping victims of sexual assault.