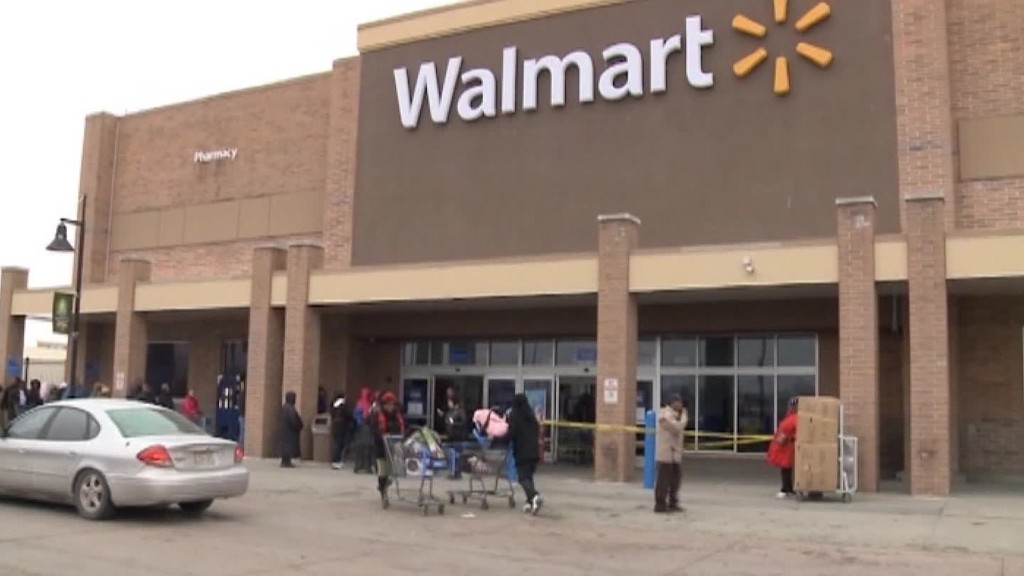 Walmart's Amazon Prime competitor just got more competitive.
The mega retailer's ShippingPass program is now available for a free 30-day trial. Even existing ShippingPass customers can partake in the deal -- Walmart will automatically tack on an extra month to their subscriptions, gratis.
Looking to take a slice out of Amazon's online retail dominance, Walmart (WMT) introduced the $50-a-year ShippingPass subscription service last year.
Initially, ShippingPass only offered free three-day shipping. But in May, Walmart matched Amazon Prime with unlimited two-day shipping -- while trimming the price to $49 a year. That's less than half Amazon's $99 price for Prime.
In addition to unlimited two-day shipping, ShippingPass also lets Walmart customers purchase items with no minimum order requirements, and returns are free -- both online and in store.
The program's free one-month trial offer matches Amazon's similar 30-day free trial for Prime.
Related: Walmart's Smiley is back after 10 years and a lawsuit
Unlike ShippingPass, Prime includes many services beyond two-day shipping, including Amazon (AMZN) Instant Video, Amazon Music, unlimited photo storage and free e-books.
Free shipping subscription services have been a big boon to retailers. In a press release, Fernando Madeira, CEO of Walmart U.S., noted that ShippingPass customers shop on Walmart.com more often than non-subscribers. Amazon has said that Prime subscribers are far more likely to purchase items on Amazon, even if they just purchase the subscription for the video or music services.
As brick-and-mortar retail sales swoon, Walmart has been ramping up its online efforts. The company bought a stake in Chinese e-retailer JD last week, and Madeira said that Walmart will be introducing new ways to connect the Walmart app, site and store in the coming weeks.