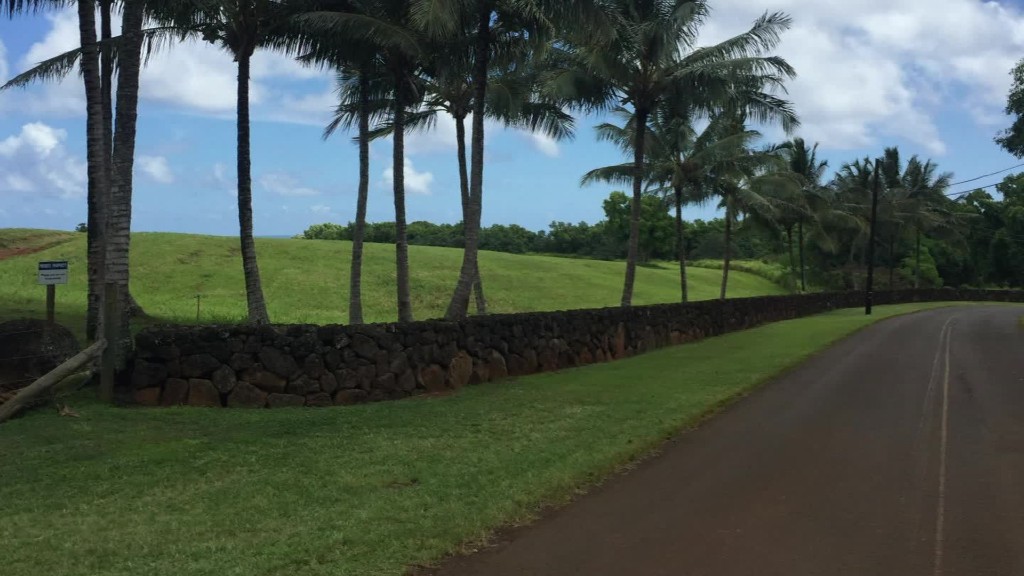 Walls are tricky, divisive things. Just ask Mark Zuckerberg.
He's building a 6-foot wall around his property in Hawaii, and some neighbors are not happy about it.
One of them told The Garden Island, a local paper on the island of Kauai, that it feels "really oppressive." Another called it a "monstrosity."
"It just doesn't fit in with the natural beauty that we have here," Donna Mcmillen told the paper.
The wall is near a main road that provides access to Zuckerberg's approximately 700-acre piece of land on the northeast coast of the island. He bought the land in 2014 for about $100 million. It's unclear how long the wall will be, but it will connect to an existing, shorter wall on one of his properties.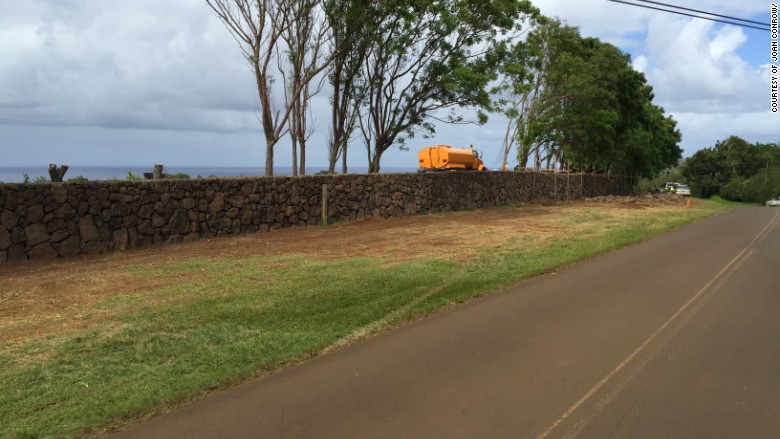 Residents complain that it blocks ocean views and breezes -- and that it sets an unfriendly tone for the neighborhood.
"It feels to me like, 'This is my property and you don't have any rights to see it.' It's that negative kind of view and that doesn't feel neighborly," Maria Maitino told the paper.
But that's not Zuckerberg's intention, according to his spokesman.
The structure serves as a sound barrier to cut down on highway and road noise, and the wall's construction has followed all rules.
"Our entire team remains committed to ensuring that any development respects the local landscape and environment and is considerate of neighbors," a statement reads.
But not all locals are upset with the wall.
"There's no way it's blocking the breeze," Joan Conrow, a journalist who lives on the island, told CNNMoney.
Conrow suspects that the people who are complaining might be used to walking or biking on the road and accustomed to seeing the ocean. But she also notes that the wall is much shorter than the trees that used to be there.
Related: Mark Zuckerberg to tear down and rebuild four houses surrounding his home
It's not Zuckerberg's only construction plan in the works. Earlier this year he submitted development plans to tear down four houses that he owns near his home in Palo Alto, making the new houses 20% smaller than their original size.
But many people find it ironic that Zuckerberg is building a wall, especially given some of his past comments.
"I hear fearful voices calling for building walls and distancing people," he said in April at Facebook's developer conference, taking a jab at Donald Trump.