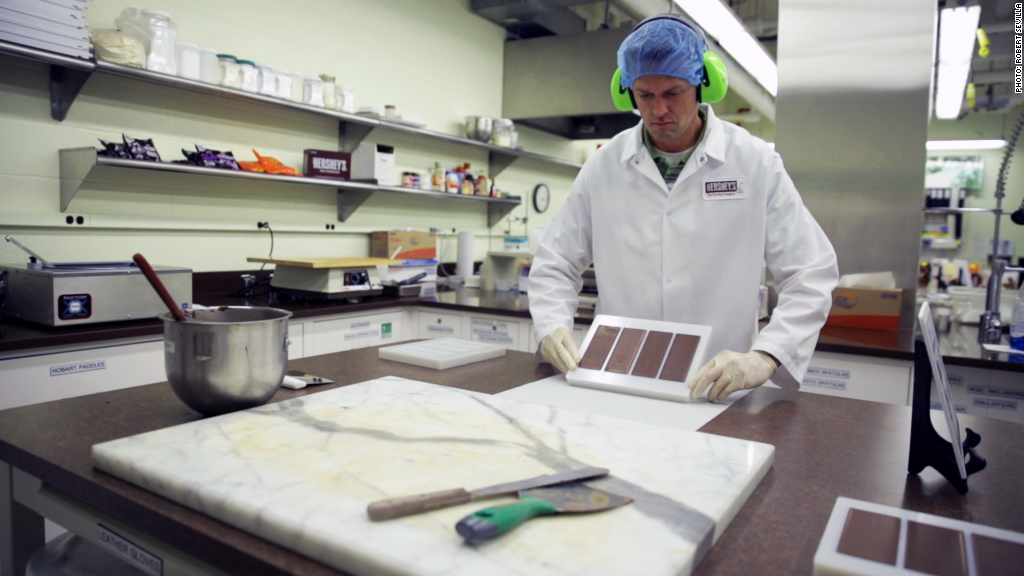 Here's a blockbuster merger Willy Wonka could get behind: The maker of Cadbury offered to acquire the iconic chocolate maker Hershey.
Hershey (HSY) said Thursday it rejected the $107-a-share takeover bid from Mondelez (MDLZ). Hershey said it sees "no basis for further discussion." That price represents a 10% premium to Hershey's closing price on Wednesday.
Hershey stock were up 13% after the company officially shot down the offer. It had earlier shot up by 21% to all-time highs earlier in the day when The Wall Street Journal reported broke the news.
A tie-up between Hershey and Mondelez would be huge, marrying two of the biggest chocolate brands in the world. But it would have to first be approved by the Hershey Trust, the shareholder that owns the vast majority of the candy giant's votes and has been reluctant to sell in the past.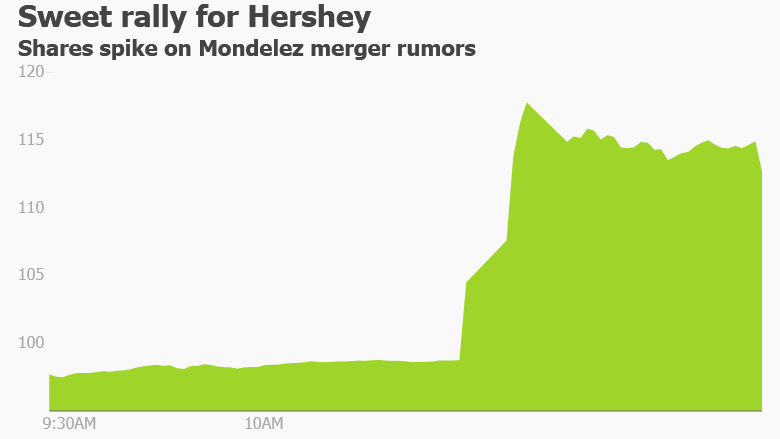 Related: Brexit winners? Johnny Walker and Lucky Strike
However, Hershey shares have struggled to keep up with the broader markets the past few years. And Mondelez may be trying to "sweeten" the deal. Mondelez has promised to protect jobs, move its global chocolate headquarters to Hershey, Pa and rename the company Hershey, the Journal reported.
Mondelez investors have cheered the possible combination. The food company's stock rose 4% in afternoon trading.
Other food stocks also seemed to benefit from the takeover talk in the normally-quiet industry. Shares of cereal makers Kellogg (K) and General Mills (GIS) rose about 4% on Thursday, while Campbell Soup (CPB) gained over 3%.