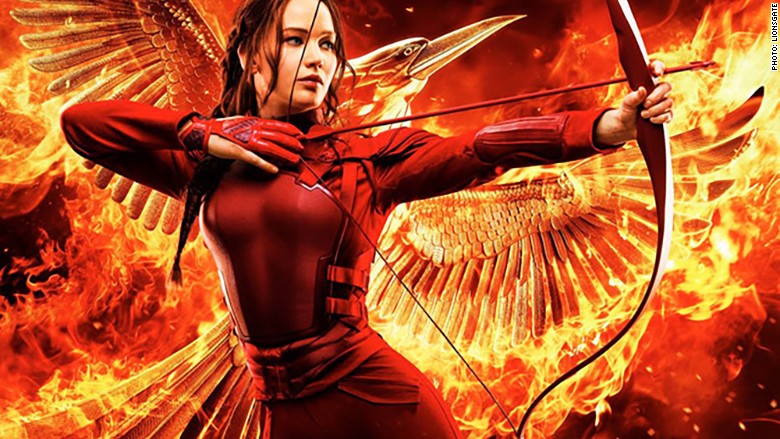 Lionsgate, the movie studio famous for the "Twilight" and "Hunger Games" franchises, is buying cable TV network Starz for $4.4 billion.
Both stocks initially surged on the news. But shares of Lionsgate (LGF) were down 4% toward the end of the trading session Thursday while Starz (STRZA) was only up about 6%.
The media marriage isn't a huge surprise.
Many on Wall Street and in Hollywood were expecting it ever since John Malone, the mogul who controls Liberty Media (LMCA), Discovery Communications (DISCA) and numerous other media firms, bought a stake in Lionsgate last year.
Malone also is a big investor in Starz. And through various other entities he owns stakes in Sirius XM (SIRI), concert promoter Live Nation (LYV), the Atlanta Braves (LBRDA) baseball team and Time Warner (TWX), the owner of CNN.
The Lionsgate-Starz combination will immediately become a power player in the world of TV and movies. The two companies touted in the press release that the firm will have a library of 16,000 films and shows and tens of millions of cable subscribers.
"Together, Lionsgate and Starz form an entertainment powerhouse with a world-renowned studio that produces blockbuster movies and channels with must-have programming that will be able to capitalize on content opportunities across multiple platforms," said Starz chairman Greg Maffei in a statement.
Maffei is also the CEO of Liberty Media and Liberty Interactive, another Malone-controlled company that has stakes in home shopping channels HSN (HSNI) and QVC (QVCA) as well as cable giant Charter Communications (CHTR).
Lionsgate and Starz said they expect the deal to close by the end of the year.