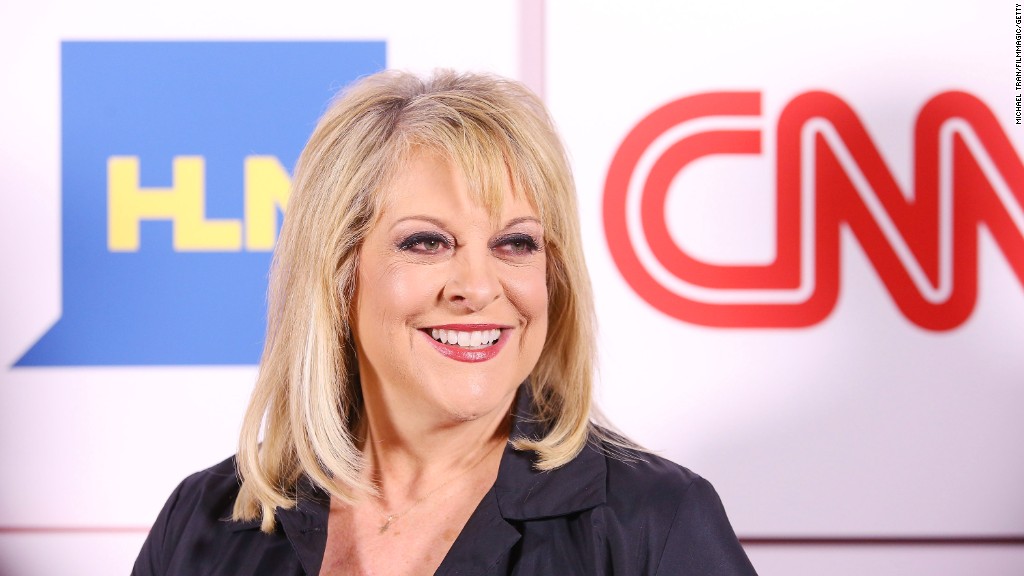 Nancy Grace is leaving her network home of the past 12 years.
"This fall, I'll be leaving HLN, my longtime TV home, with a full heart and endless gratitude," Grace said in a statement Thursday. "The network has been my extended family for nearly a dozen years, and I am proud of the amazing work we've produced together."
The host of one of HLN's most popular shows went on to say, "We created an unparalleled platform that gave crime victims a voice and succeeded in helping to find missing people and spotlight unsolved homicides."
Related: 'Daily Show' gets social media scorn for Texas abortion tweet
Grace, a native of Macon, Georgia, came to her career via a personal tragedy.
She was only 19 when her then-fiance, Keith Griffin, was murdered. After his death, she abandoned her studies in Shakespearean literature to seek a career in law.
After graduating from Mercer Law School and completing an LLM in constitutional and criminal law at New York University, Grace became a special prosecutor for the Fulton County District Attorney's Office in Atlanta.
Her reputation handling high-profile cases in Atlanta courts caught the attention of Court TV executives, who put her on air and eventually created "Cochran and Grace," which she co-hosted with Johnnie Cochran of O.J. Simpson trial fame.
She became known as a tough-as-nails advocate for crime victims on her eponymous nightly show. Her coverage of the Casey Anthony trial, in which Anthony was accused and eventually acquitted of the murder of her young daughter Caylee Anthony, helped make Grace even more of a household name.
The fame also made her a target for parody.
Grace told CNN in 2009 that she didn't mind the "Saturday Night Live" sketches or You Tube videos that poked fun at her.
"It's very flattering that they would think enough to make fun of me," she said. "I want [rapper] Eminem to make fun of me, but I don't think it would be very nice."
Grace, who will leave in the fall when her contract ends, did not share specifics about her next venture. She did say, "I will continue my fight for justice across a variety of traditional and new media, where victims' voices can reach an entirely engaged audience."
In an internal note to employees, CNN executive vice president Ken Jautz celebrated Grace's time at HLN, CNN's sister network.
"Nancy has worked tirelessly on behalf of the missing and exploited for more than a decade on HLN," he wrote. "She gave a voice to the voiceless and we are extremely grateful for her contributions to the network. During her remarkable career at HLN, she led the coverage of two of this century's most talked about and infamous trials, Casey Anthony and Jodi Arias.