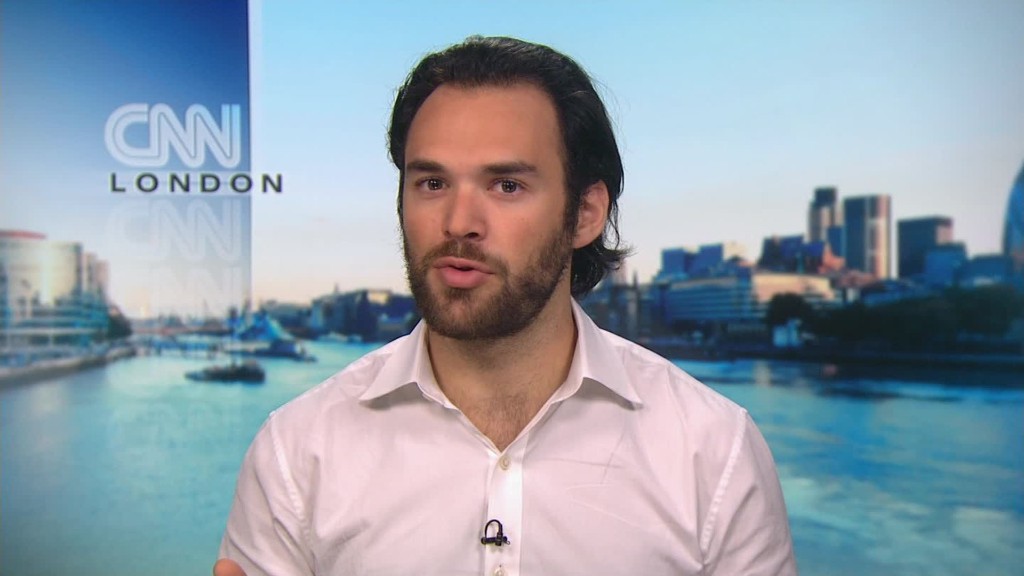 Global markets may have calmed down but the U.S. president is warning of economic risks to come from Britain's vote to leave the European Union.
President Obama said he expects the global economy "in the short run, will hold steady."
But it won't necessarily stay that way.
"I think there are some general longer-term concerns about global growth if in fact Brexit goes through and that freezes the possibilities of investment in Great Britain, or in Europe as a whole," Obama said Wednesday at a summit in Canada.
With British politics in chaos following voters' shock decision last week to leave the 28-nation bloc, it's still unclear how the saga will play out. Leaders of the other 27 EU states have told the U.K. they want it to trigger formal exit talks "as quickly as possible."
Related: 3 hard truths for U.K. in EU divorce talks
The uncertainty has taken financial markets on a wild ride. The pound is down 10% since the vote; stocks have plunged -- losing a record $3 trillion in two days -- before regaining ground.
London's FTSE 100 index has recovered all its losses since last Thursday's referendum. But the FTSE 250, which is a better barometer of the British economy, is still down nearly 8%.
British businesses are facing huge levels of uncertainty in the aftermath of the vote. The U.K. must now establish new trading relationships with its major foreign partners, and determine the status of EU migrants working in the country.
Before the referendum, global institutions like the International Monetary Fund warned that Brexit would pose a danger to global growth.
Obama said in April that a decision to leave the EU would put the U.K. "at the back of the queue" for a free trade deal with the U.S.
-- Antoine Sanfuentes contributed reporting.