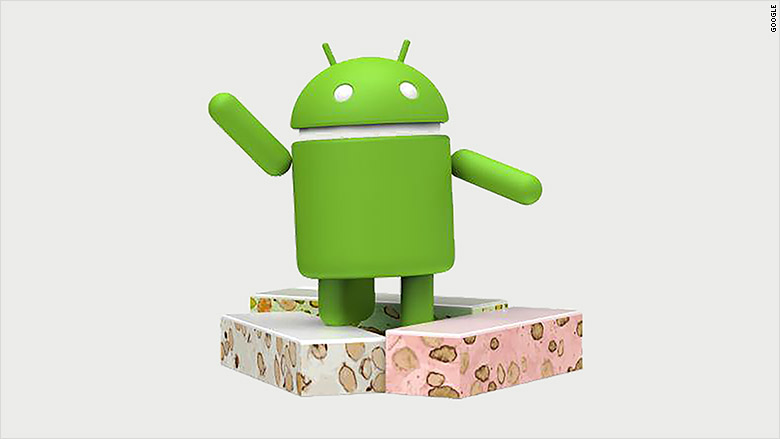 Sorry Nutella lovers, Google has gone with Nougat as the name for the next version of Android.
The tech giant tweeted the news on Thursday following weeks of public polling.
That's right -- Nougat is the first name chosen in part by popular votes. But it follows a tradition of naming Google's mobile operating system after sugary confections.
It all started with Cupcake and Donut, and has run the gamut of sweets, including Ice Cream Sandwich, Jelly Bean and KitKat.
Nutella seemed to be a favorite to win the naming contest, and fans of the hazelnut spread were left highly disappointed with the news.
But some people got over it pretty quickly and have already started speculating on the next name in the alphabet -- O... for Oreos? Might be a no brainer.
Related: Google unveils new Android 'N'
Earlier this year, Google (GOOGL) previewed some features of the new operating system, which includes a split-screen view of apps, more interactive notifications and advanced power saving modes.
Some developers have already been playing around with an early version of Nougat. The full launch is expected later this summer.