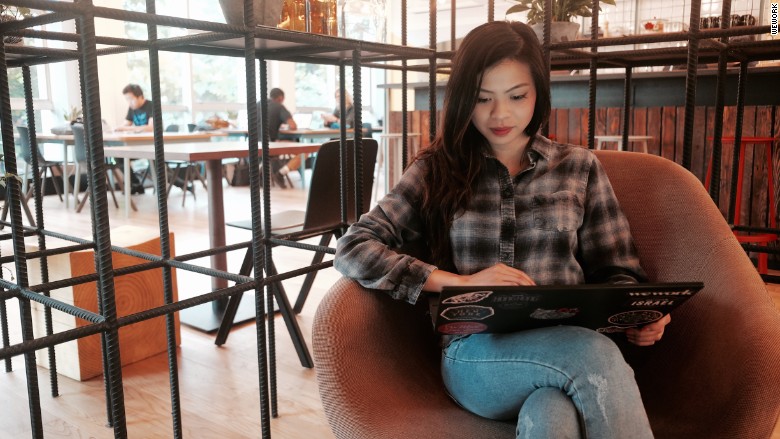 WeWork just got another step closer to building a global network of entrepreneurs.
The company has made a name for itself as a communal office space mecca, leasing buildings and turning them into collaborative work spaces for entrepreneurs.
Friday marks the opening of the company's first space in Shanghai.
WeWork launched in 2010 and China is the 12th country it has opened in.
Each time WeWork enters into a new country, it has a lot of research to do before designing the spaces.
For the past six months, the company has been working to understand the cultural differences of how people live and work in China. That includes getting smart on everything from how people consume coffee to their napping habits.
"In the U.S., people are habitual about drinking coffee in the morning," said Miguel McKelvey, cofounder of WeWork
"In China, many are drinking coffee in the afternoon. It's a social experience rather than a fundamental fuel."
He also said the Chinese drink less coffee, and are more likely to opt for a small dose -- so WeWork is offering espresso from local vendor Seesaw Coffee.
Related: WeWork gets into housing
McKelvey also discovered another workplace habit in China: Workers napping on their desks. "Our immediate conclusion was, 'Well, that can't be very comfortable. We should have a nap room,'" said McKelvey.
But after talking to locals, they ultimately went against that idea. The vast majority said they wouldn't use it.
"In their culture, it is so deeply established to sleep at your desk. It would be less acceptable to go to a nap room," he added. "Some people bring pillows to the desk -- desk pillows."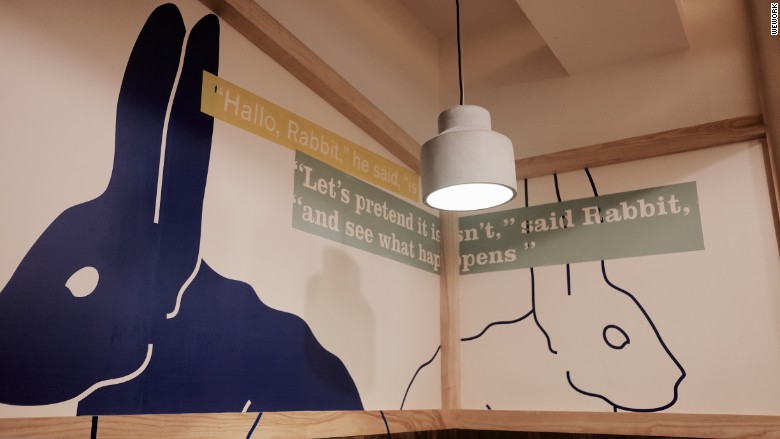 WeWork also tweaked messaging and signs around the office to encourage people to be more playful, that it's OK to engage in ping-pong.
"People in San Francisco and New York might be comfortable with that. There, that might be less accepted," he said. "Some of our messaging is an effort to draw people out a bit."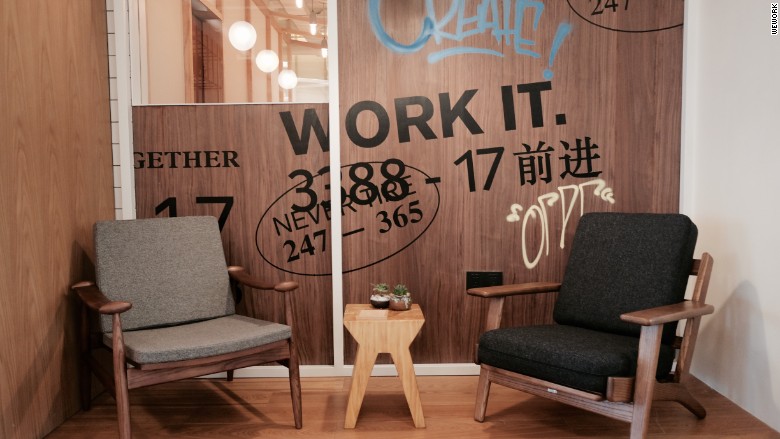 For businesses expanding globally, examining a local culture and tailoring business accordingly is an important step. When Uber expanded to Lahore, Pakistan, it launched a cash payment option for riders. The cash payment feature is something that it has in cities where credit cards aren't as common.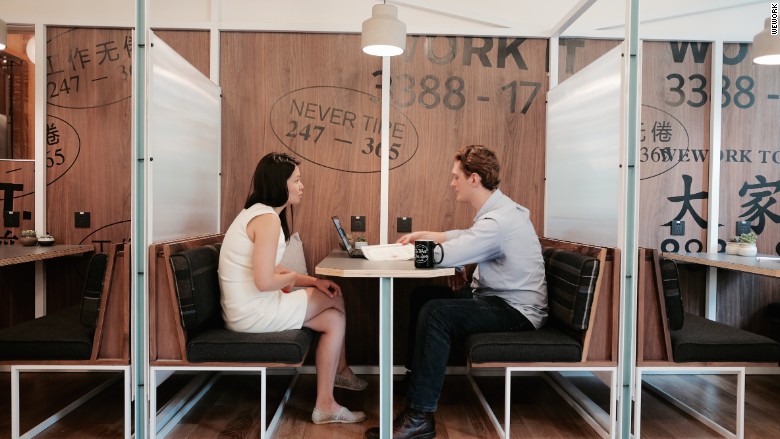 The demand to move into the space has been "incredibly strong" so far, said Ole Ruch, the managing director at WeWork who is overseeing the Asia-Pacific expansion.
He said that 70% of the new Shanghai space -- which fits about 500 people -- is already spoken for. Many aren't local residents, said Ruch, adding that entrepreneurs from other countries use WeWork as a 'landing pad' to enter into new markets. Local businesses are also interested in moving in to take advantage of the community it fosters, said Ruch.
WeWork, which has raised $1.4 billion and is valued at $16 billion, said its presence in China will only continue to grow from here.
"One location is just the start of it," added McKelvey. "We're still a tiny minnow amongst a giant population."
It plans to open two more spaces in Shanghai, as well as launch in Seoul, South Korea, Hong Kong and Sydney, Australia soon.