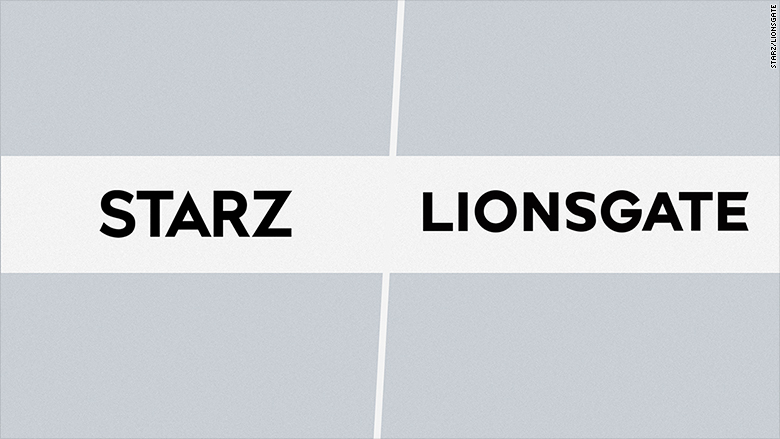 The Fourth of July might be an odd time to say it, but Hollywood is demonstrating that there's not much future in being independent.
Lionsgate's announced $4.4 billion acquisition of Starz, the pay cable enterprise, is just the latest sign of skepticism about a go-it-alone approach. Media conglomerates are seeking economies of scale and enhanced leverage by wedding distribution platforms, which Starz and its assorted networks offer, with content providers.
As the producer of movies like "The Hunger Games" and series such as "Orange is the New Black" and "Mad Men," Lionsgate is already an active player in that space. But as executives noted, the goal is to maximize its clout by using Starz to capitalize on new technology and international demand for programming.
Notably, the deal -- engineered by investor John Malone, who owns stakes in both -- comes just two months after Comcast agreed to buy DreamWorks Animation for $3.8 billion.
Related: Movie merger! Lionsgate buys Starz for $4.4 billion
In that case, DreamWorks' animated properties represented a nifty fit, offering not just movies that Comcast's Universal could release, but tie-ins with its theme parks and merchandising opportunities.
In television, the need to wring extra value out of content has never been greater. As ratings drop thanks to an abundance of channels, suppliers rely on diverse revenue streams -- from international sales to streaming deals -- to recoup their investments.
Under CEO Chris Albrecht, Starz has made strides with shows like "Outlander" and "Power." But it faced a handicap against outlets like HBO and Showtime, which are part of larger companies with multiple networks that give them more clout when they sit down to negotiate with producers or cable and satellite operators. (Showtime is part of CBS (CBS), while HBO, like CNN, is a unit of Time Warner (TWX).)
Related: Why Comcast wanted Shrek all to itself
In some respects, the benefits of size can also be seen in the woes of Viacom, which suffered in hindsight from mogul Sumner Redstone's decision to split the company from CBS a decade ago. Before then, the combined enterprise boasted a "cradle to the grave" lineup of channels, from kids and teens watching Nickelodeon and MTV to parents and grandparents watching TV Land, CBS and Showtime.
Indulging in classic Hollywood-speak, Lionsgate said in a statement that the merger would "generate significant synergies and create a whole that is greater than the sum of its parts."
That's really just a fancy way of saying, "Bigger is better" -- and that, in terms of mergers, there are almost surely more to come.