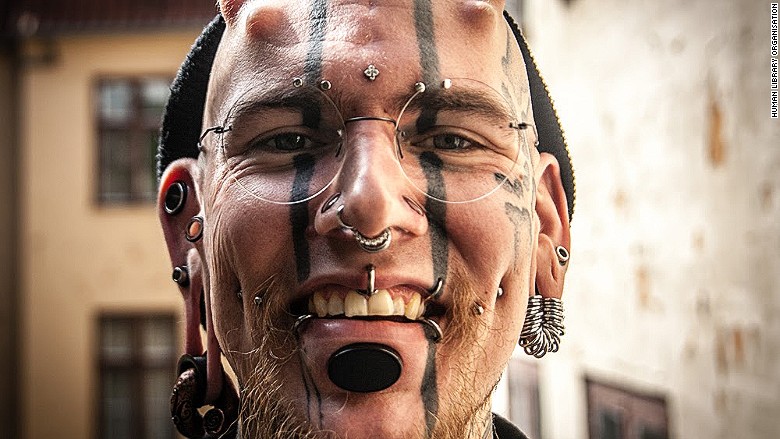 What does a library look like in a modern city?
There are still epic tales of migration, inspiring stories of people overcoming hardship, and chronicles of religious or racial persecution.
But in some places, there aren't any books -- instead, it's humans that are on loan.
"A Human Library is just like a real library but instead of paperbacks and hard covers, we have real people on our bookshelves," said Ronni Abergel, cofounder of the Human Library Organization.
"You can borrow the bipolar or the Muslim or the transgender or the homeless, and in this way you get a chance to talk to this person and you may just realize what you have in common."
Literary origins
Abergel cofounded the Human Library 16 years ago in Copenhagen, on the back of a one-off event designed to prevent physical violence.
A group of 50 human volunteers posed as titles for people to borrow over four days -- readers could ask the volunteers anything they liked about their life and experiences.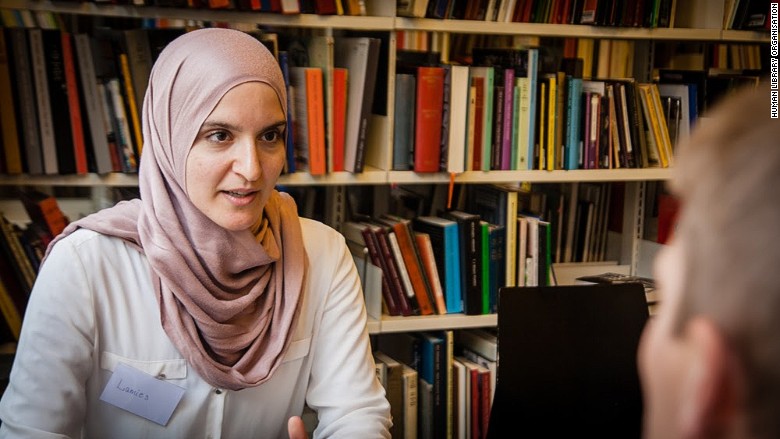 "A library doesn't offer an opinion, it will never try and control where you want to go. A library will just make available information to you," says Abergel.
The response was overwhelmingly positive, and today the Human Library Organization has grown into an international movement with librarians and "books" in more than 70 cities around the world.
Training the tomes
Abergel tries to treat the Human Library a bit like a publishing company.
The group works with host librarians who teach them how to prepare and assess people for publication, ensuring that each "book" can share a unique experience, has the right communication skills and will be able to handle what can sometimes be difficult questions.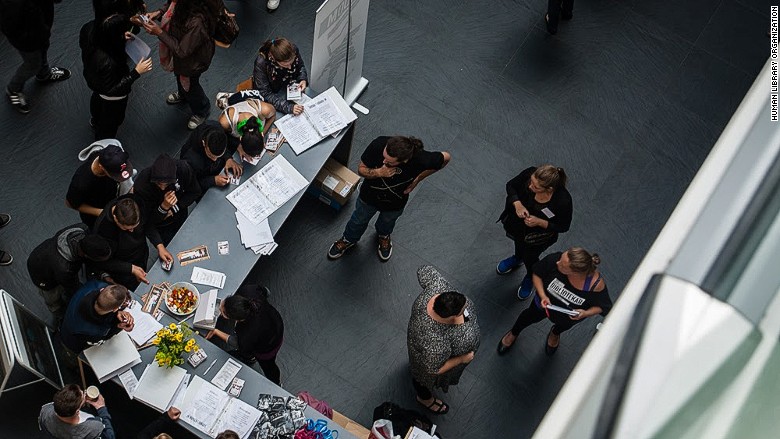 "We try to vet our books but we also try to make sure that our books are in good shape. And I don't mean physically, but mentally, because it's not necessarily easy to be a book in a human library -- you have to give a lot," says Abergel.
All of the human books are volunteers and each Human Library organizer has to fund their own events.
The librarians then work out the best way to catalogue and lend the books -- be it for an individual conversation or a larger group discussion.
"It's a place where difficult questions are expected and appreciated, and we always do our best to find people who are motivated to give answers," Abergel says.
The Australian experience
Although many Human Libraries are one-off events, a library in Lismore, Australia, was the first in the world to offer a permanent collection.
Librarian Lucy Kinsley says Lismore Human Library, which she manages, offers a wide selection of human books, from inspirational stories told by the first African refugees to settle in the area, to practical tales from the beekeeper who hopes to teach locals about apiaries and the importance of bees.
Related: In Chicago, the future of tech could be at your local library
Kelsey says users have become more understanding of those outside of their immediate social circle as a result of the government-funded program.
"There's no society in the world that doesn't have stigma and prejudices and stereotypes and there will be people in every society ready to make themselves published," Abergel says.
"Once we have books around the world, we are going to take them online."