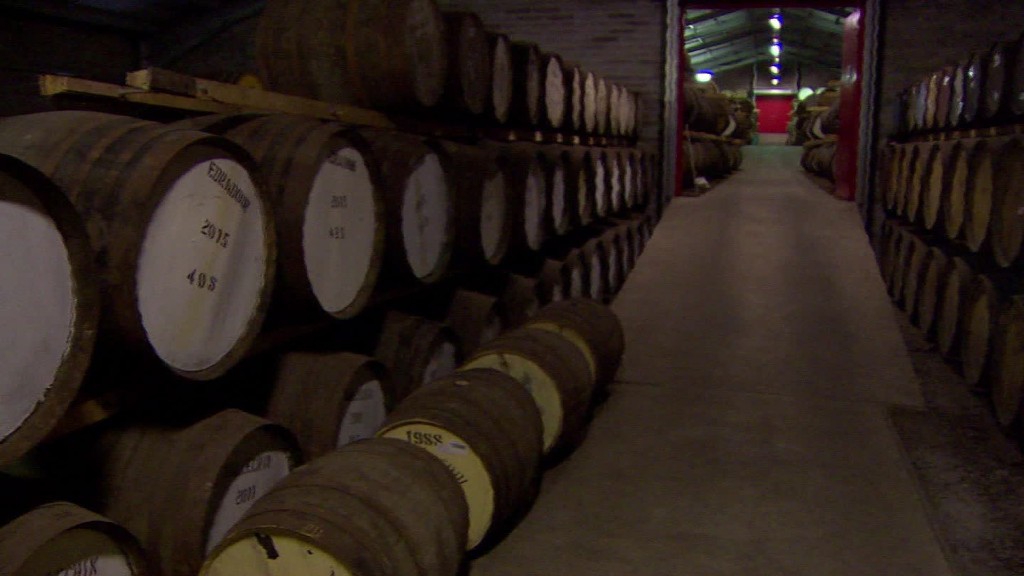 Andrew Symington likes to say that single malt has a simple formula: water, malted yeast, an oak cask and the spirit of its maker.
And spirit is what he's been pouring into Edradour whisky for more than 10 years.
But the owner of Scotland's smallest distillery is worried that Britain's vote to leave the European Union will make it much more difficult for his business to export, plan or expand.
"Probably 60% of our exports are going to Europe," he said. "If we lose access to 27 markets ... the [export] process will take longer and it will be much more cumbersome and expensive."
Related: U.K. Treasury wants massive corporate tax cut
In the whisky business, uncertainty is loathed and long-term planning is absolutely essential. The youngest whisky that Edradour sells is a 10-year-old single malt, and some varieties will take more than 20 years to mature.
Before the vote, Symington had planned to double the distillery's capacity and he has plowed $7 million into expansion plans.
"We can withstand a small bit of instability and a small bit of change, but anything major may put an end to our plans," he said.
Symington had long dreamed of owning a distillery, and after amassing enough capital and contacts from a bottling business, he bought Edradour from beverage giant Pernod Ricard in 2002.
He was buying into an industry with humble beginnings in the Scottish Highlands.
In the early 1800s, tax collectors would try to spot billowing smoke rising from the hillsides of Pitlochry. It was the telltale sign of home-made stills that were were making bootleg whisky.
But word always got around, so the story goes, and farmers in the valley would light fires to throw off the taxman.
Scotch whisky trade is now a business juggernaut for the U.K., generating more than $5 billion in exports in 2015. Global demand is through the roof.
In Brexit Britain, though, rumors abound that big banks and other multinationals might be looking for greener pastures. They're afraid of losing access to Europe's single market -- one of the big reasons Scotland voted by a wide margin to stay in the EU.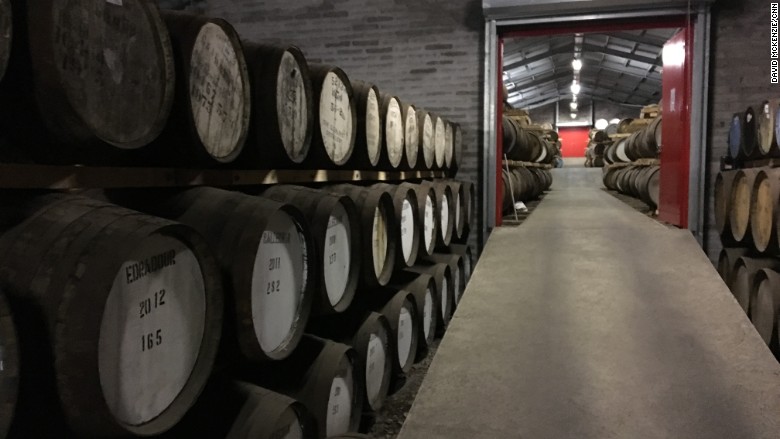 "The big multinationals are in a far better position to handle it, in fact some could move out of the Britain completely and keep their headquarters within the EU," Symington said.
Of course, Scotch whisky can only be made in Scotland.
And that means Edradour isn't going anywhere.