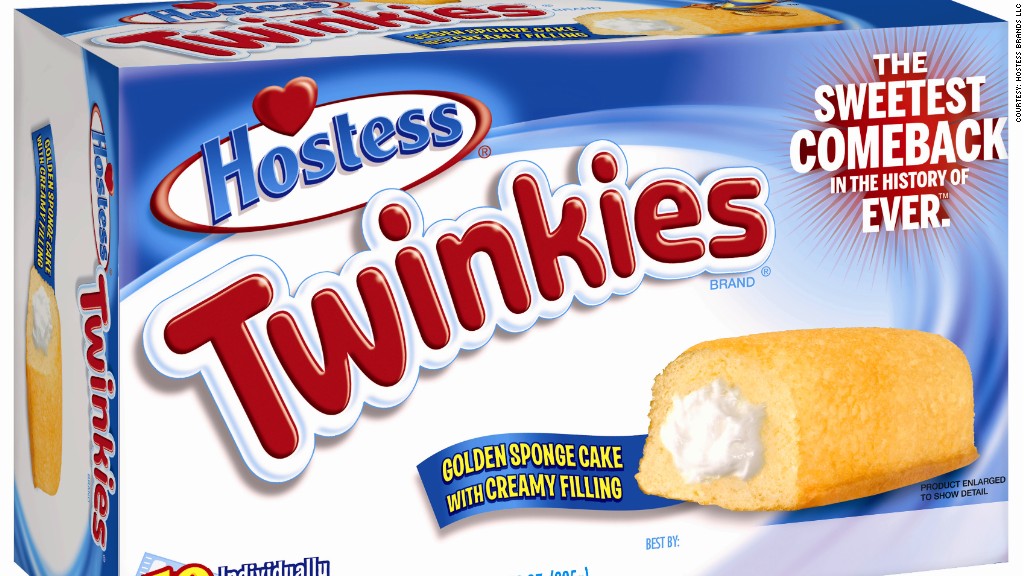 Twinkies maker Hostess Brands will be sold as part of a deal that will also take the company public.
The company's new majority owner, Los Angeles-based private equity firm Gores Group, announced the $725 million deal Tuesday morning. Gores Group plans to make a public offering for Hostess shares, expecting that the IPO would value the company at $2.3 billion.
That would give Hostess' current owners a huge portfolio boost. The expected post-IPO value of Hostess is more than double the initial $410 million investment that Apollo Global Management (APO) and C. Dean Metropoulos and family made three years ago when they bought Hostess out of bankruptcy. The joint venture between Apollo and Metropoulos will continue to own 42% of the company after the transaction.
Hostess says it now has annual operating profit of $220 million.
Related: Twinkies are back, but most jobs are not
Dean Metropoulos will retain his title as Executive Chairman and CEO William Toler also will keep his job. The deal is expected to close in the third quarter.
"This transaction better enables Hostess to continue executing on its long-term growth plan by providing greater access to capital to fund future innovation and acquisitions," said the company's statement.
Gores will contribute $375 million towards the purchase, and additional investors will contribute an additional $350 million.
Hostess was founded in 1919 and started making Twinkies in 1930. It filed for bankruptcy in January 2012, and stopped making its products, including Twinkies, in November of that year during a strike by Bakery Workers union. Apollo and Metropoulos returned Twinkies to store shelves in July 2013.