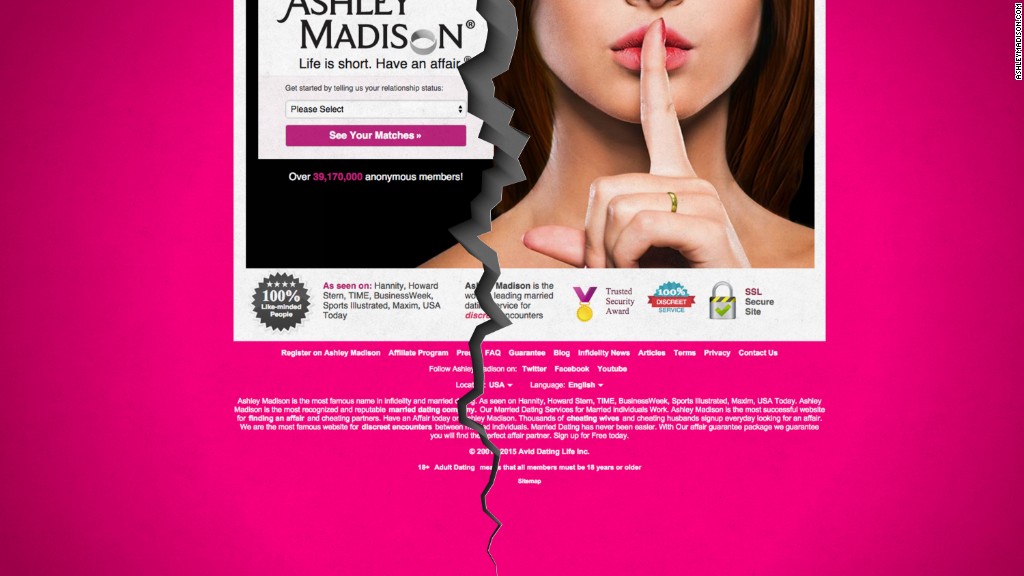 Ashley Madison, the dating website for cheaters, has admitted that some women on its site were virtual computer programs instead of real women.
The company that runs the website, Avid Life Media, noted that detail in a public statement released on the Independence Day holiday.
It means that lots of men who paid for the dating website's features -- such as sending messages to supposed ladies -- were actually spending cash to speak to fembots. They thought they were cheating, but they were actually all alone.
In its statement, Avid Life Media also announced that it has appointed Rob Segal as the company's new CEO and James Millership as its new president to lead the company out of turmoil.
Ashley Madison was hacked last year, revealing who was using the website to cheat on their husband, wife or partner. It was a devastating hack, ruining lives and even leading a pastor to commit suicide.
Related: Ashley Madison customers will have to reveal their identities to sue
Segal and Millership are starting out their tenure by airing out the company's dirty laundry.
Avid Life Media's new executives revealed to Reuters that the company is under investigation by the U.S. Federal Trade Commission.
The FTC would not confirm that to CNNMoney. The agency does not typically comment on its cases.
The FTC could be investigating whether Ashley Madison properly attempted to protect the identity of its discreet customers -- which it promised to keep secret.
Or it could be investigating Ashley Madison for duping customers into paying to talk to fake women.
On Monday, the company also acknowledged that it hired "a team of independent forensic accounting investigators to review past business practices around bots and the ratio of male and female U.S. members who were active on the site."
Related: Ashley Madison's new security feature: Masked profile photos
These consultants found that Ashley Madison used bots in North America until 2014, but kept using them internationally until last year.
In the statement, Millership said: "Bots are widespread in the industry, but they are no longer being used, and will not be used, at Avid Life Media and Ashley Madison."
The company did not respond to CNNMoney's questions about the website's true female-to-male ratio. People have long suspected that men vastly outnumbered actual women on the Ashley Madison website.