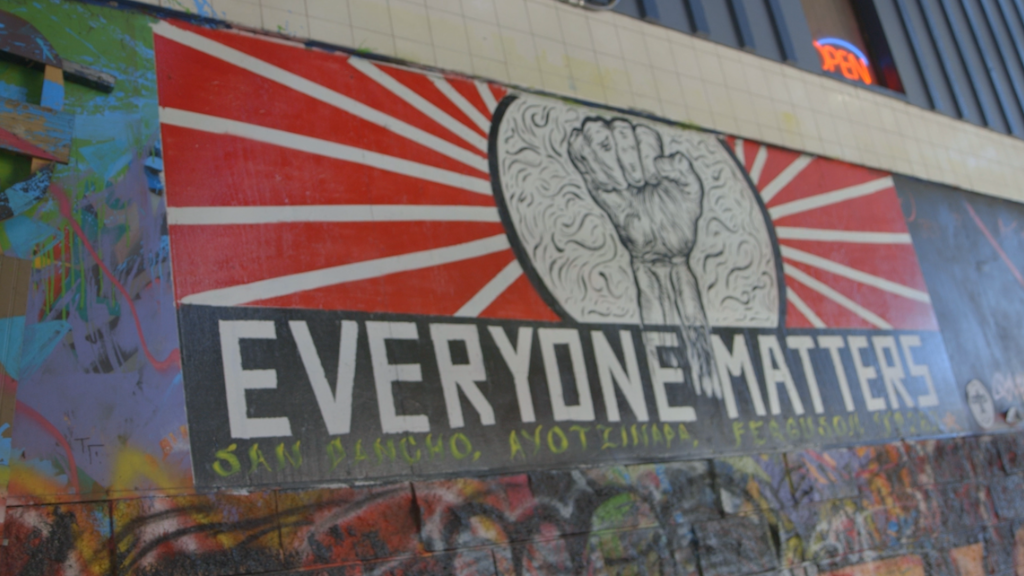 The tech industry is facing a new showdown right in its own backyard.
San Francisco, home to Twitter (TWTR), Square (SQ), Salesforce (CRM) and Uber, is weighing a proposal that would require technology companies to pay a 1.5% payroll tax, which would be used to fund efforts to combat the city's growing homeless problem.
The new proposal, put forward by three members of San Francisco's Board of Supervisors, was quickly dubbed the "tech tax" as it would specifically target tech companies and startups that generate $1 million or more in gross receipts, a broader definition of revenue that includes interest.
If approved, the tax is expected to produce more than $100 million in additional revenue for the city each year, which would be put toward affordable housing and homeless programs. By one count, there were 6,686 people living on the streets and in shelters in 2015, up nearly 4% from 2013.
The proposal faces long odds just to make it to the ballot in November, but it nonetheless sheds a light on mounting tensions between residents and legislators in San Francisco and the fast-growing tech companies that are closely associated with the city, but frequently blamed for fueling skyrocketing real estate prices.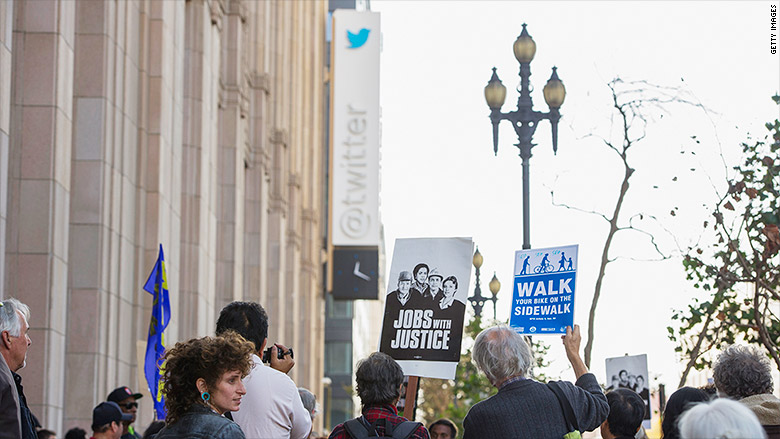 Related: RIP: BlackBerry kills its classic phone
Numerous tech industry advocates, along with San Francisco's mayor, have criticized the proposal as being misguided and bad for job creation in the city.
Micah Weinberg, president of the Bay Area Council Economic Institute, a think tank that lists Facebook (FB), Apple (AAPL) and Airbnb as members, described the proposal in an interview as "scapegoating" the tech industry. The San Francisco Citizens Initiative for Technology and Innovation, another group advocating for the technology community, says the proposal "seeks to target and vilify tech companies."
"Taxing tech companies will simply drive jobs out of sf," Mark Pincus, the founder of Zynga, wrote in a tweet about the proposal last week. "Its solving a housing crisis by hurting an economy."
The tension between the city and the tech community was clearly evident when Jason Calacanis, an early Uber investor, told CNNMoney Tuesday, "San Francisco is an amazing city run by incompetent people, who not only can't solve basic problems like crime, homelessness, housing and transportation -- they are making these problems worse."
Related: Apple to let Health app users sign up as organ donors
In the other camp are individuals like David Campos, one of the supervisors who endorsed the proposal. Campos previously backed a union protest at Twitter's headquarters in 2014 after San Francisco provided the company with a tax break to entice it to set up shop in the city proper, noting at the time that the city needed "to figure out how we make sure the prosperity that's out there flows evenly."
There has been a drumbeat of criticism from the Bay Area community in recent years.
In Apple's hometown of Cupertino, the mayor criticized the company for not paying more in taxes at a time when the city's public projects need funding -- and criticized other politicians for not wanting to speak out. Apple says it paid $25 million in property taxes in 2012 and expects to generate another $32 million annually in additional taxes from its new campus.
Activists protested Google's shareholder meeting after one of its executives bought an apartment building and evicted its tenants. Protesters blocked buses that shuttle Facebook, Yahoo and Google employees to their offices. And Kevin Rose, a venture capitalist and founder of Digg, saw his neighbors put up fliers calling him a "parasite" for contributing to the "tech startup bubble that is destroying San Francisco."