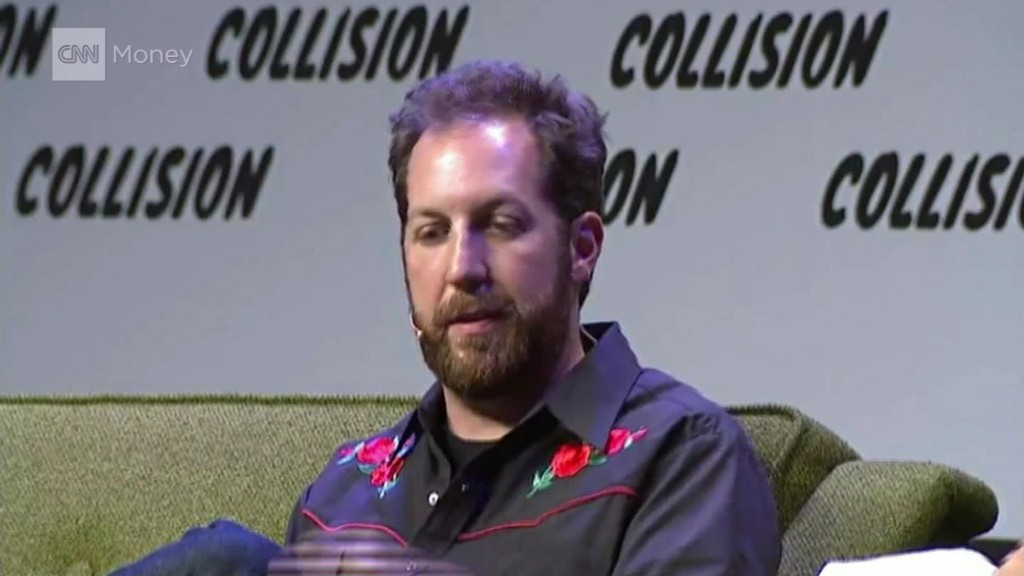 Adults are catching on to Snapchat -- but that hasn't made the app any less popular with teens.
About 38% of U.S. mobile users between the ages of 25 and 34 used Snapchat at least once in May, a number that has grown from about 19% in December 2014.
Even the percentage of "old" people on Snapchat -- those over the age of 35 -- has risen from about 9% to 14%.
Despite this invasion, Snapchat has not lost its popularity with its core user base. The percentage of 18- to 24-year-olds using the app has continued to climb from 44% to about 68%. (Younger users were not measured in comScore's report.)
So what gives? Social media platforms are supposed to lose their cool once "the olds" join, right?
Not so, says Andrew Lipsman, comScore (SCOR) VP of Marketing & Insights.
"Historically, those concerns about losing core users have been overblown," he told CNNMoney.
Just look at Facebook (FB), a relatively ancient social platform in comparison.
Despite grumblings about grandparents and older relatives joining Facebook, Lipsman says he has not seen much change in usage by teens.
"For social media platforms, growth can sometimes be a double-edged sword," said Lipsman. "They're expected to grow toward mainstream adoption, but the moment they do, there are questions of whether it will drive out the early adopters."
Related: Snapchat overtakes Instagram as 'most important social network' among teens
Snapchat has been able to remain popular with teens while attracting a wider range of users because it has stuck with its main strength and expanded its features gradually.
The app has been able to preserve its core as a private messaging app (snaps still disappear, users are notified when someone has taken a screenshot) while adding more familiar social features (playing friends' stories automatically like a News Feed, letting people share and follow news).
As positive as all of this is for Snapchat, it has huge expectations to live up to now and several big competitors. Snapchat was last valued at $18 billion, according to CB Insights, making it one of the most valuable private companies in the world.
One of its main competitors may be Apple (AAPL), which is expected to amp up its native messaging app later this year with new animated backgrounds and doodle features that people like about Snapchat. There's even an "invisible ink" function that conceals messages.