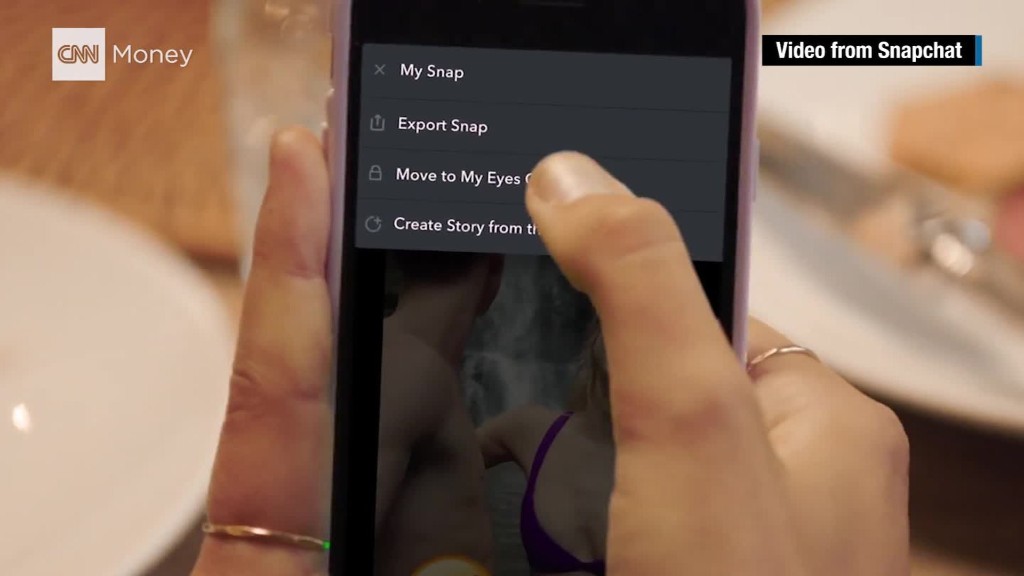 Snapchat is making a dramatic change to its app that makes it feel more like conventional messaging services.
Since its launch, Snapchat has been known for disappearing messages and the ability to share moments as they happen. But the company will now let users re-share moments from their past.
The company introduced a new feature Wednesday that lets people save snaps they've taken to a folder in the app called "Memories." That way, users can retrieve previously shared photos and videos, add them to new stories, or resend them as snaps at a later time. To help users identify which snaps in a story are from the past, Snapchat will put a frame around them that includes the date they were taken.
While Snapchat seems to moving away from purely in-the-moment sharing, the company is being careful to preserve its core concept of private messaging.
There's a new "My Eyes Only" folder for snaps or stories, which is protected with a pass code. If someone forgets the code or resets it, everything in that section will be erased.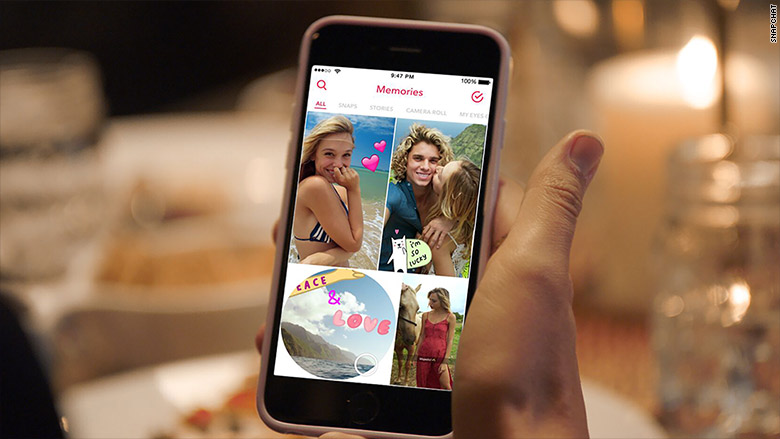 Related: Adults are invading Snapchat
The new features will be rolled out over the next month.
Snapchat is trying to make itself more appealing to older users who are accustomed to more traditional methods of sharing and communicating online. This strategy seems to be paying off without hurting its core userbase of young teens.
Some of the other neat features of Memories include a search function that lets people look for certain images by typing in keywords. (Snapchat uses object recognition technology.) Users will also be able to edit past photos with filters that correspond to where and when they were originally taken.