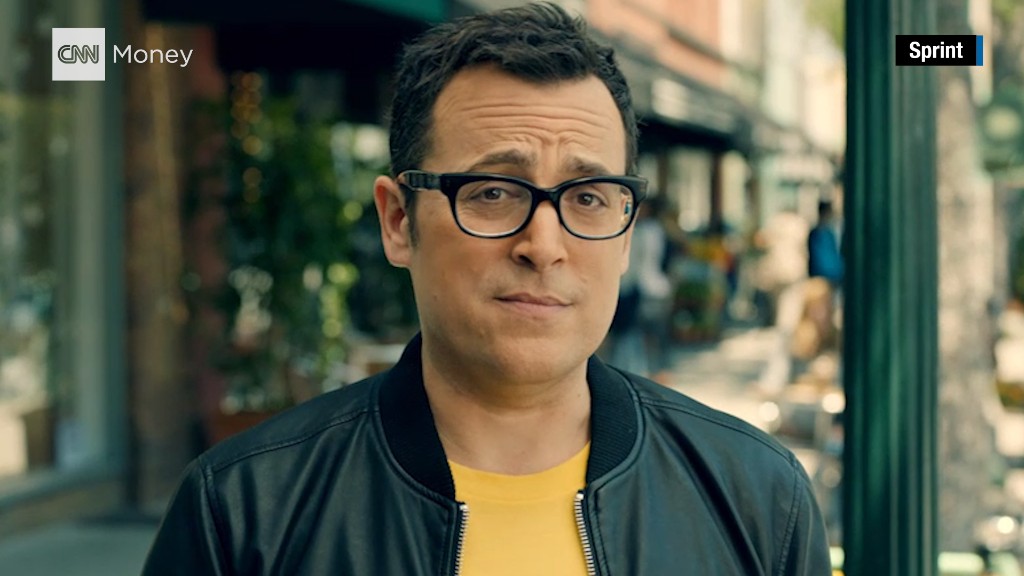 Verizon wants to give customers more control over their monthly data plans, but that control will come at a price.
Taking cues from its competitors, the country's biggest wireless carrier will start to offer its version of an "unlimited" plan and carryover data policy -- with caveats.
Here are the changes, effective Thursday, July 7:
1. New "Safety Mode" gets rid of overage fees, but throttles speeds
This is Verizon's answer to an unlimited plan. For an extra $5 a month per account, customers of the "S," "M" and "L" plans can choose to turn on a Safety Mode feature. (Customers of the "XL" and "XXL" data plans will get this feature for free.)
Opting in to Safety Mode means paying an upfront overdraft-like fee to ensure you aren't charged for going over your data limits. The feature also means Verizon (VZ) will slow down mobile speeds from 4G LTE to 128 kbps after users hit their data limits for that billing cycle.
This is similar to some of T-Mobile's plans, which doesn't charge overage fees but automatically throttles data after caps are hit.
2. "Data Boost" feature eliminates throttling, but will cost you
Customers who turn on Safety Mode and don't want throttling can pay an extra $15 for each GB of additional data. Unused data will carry over for one month and then expire. Sprint (S) offers a similar feature.
3. All lines get carryover data for free, but it expires after a month
This is similar to what AT&T offers. T-Mobile lets customers roll over 20 GB of high-speed for a year.
4. More data for each plan at new prices
Verizon will let customers stay with their existing plans but will offer more data for $5 to $10 more a month.
S: $35/month for 2 GB (up $5 and 1 GB)
M: $50/month for 4 GB (up $5 and 1 GB)
L: $70/month for 8 GB (up $10 and 2 GB)
XL: $90/month for 16 GB (up $10 and 4 GB)
XXL: $110/month for 24 GB (up $10 and 6 GB)
5. Unlimited calls to Mexico and Canada
Customers on the XL and XXL plans get unlimited calls and texts to Mexico and Canada, and while they're traveling in those two countries. Customers on other plans pay $2 or $5 per line.
T-Mobile and AT&T offer similar features.
Related: Verizon's 'Can you hear me now' guy joins Sprint
All of the new changes can be managed through Verizon's revamped app, My Verizon.
Rob Miller, vice president of consumer pricing, told CNNMoney that Verizon has tested the new pricing plans and app with customers and "they loved it."
But as a whole, Verizon seems to be playing catch up to its competitors in terms of features.
T-Mobile CEO John Legere took to Twitter to mock Verizon after the changes were announced.