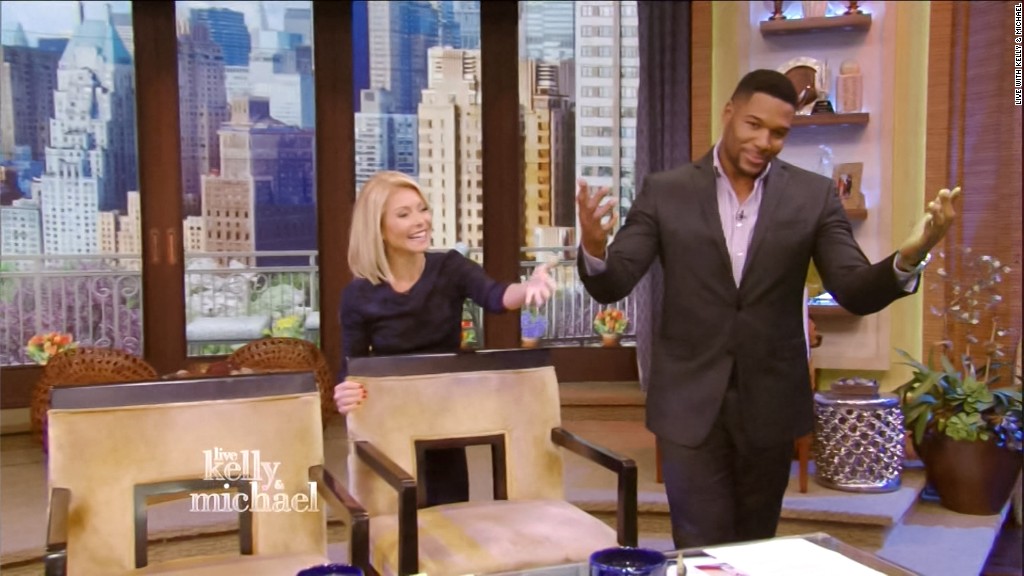 The most intriguing reality TV competition of the moment isn't "The Bachelorette" -- it's the ongoing live auditions for a co-host for Kelly Ripa on "Live! with Kelly."
At stake: a coveted chair next to a daytime television MVP, and the future of one of America's longest-running syndicated series.
The search for a successor to Michael Strahan began in April as soon as the dust kicked up by his sudden departure settled. Ripa, who publicly chastised ABC for leaving her in the dark about Strahan's move to "Good Morning America" until moments before it was announced, is likely one of the ultimate judges of this contest. Among the contenders who have appeared on the show as a guest host, while seemingly auditioning for the permanent gig, a few leaders have emerged.
Anderson Cooper
A CNN anchor and Ripa squad member, Cooper seems like the obvious frontrunner. He was reportedly Ripa's choice for the job when it was open four years ago, but Cooper had just signed on to launch his own syndicated show, "Anderson." (It's since been canceled.) He's appeared as a co-host four times since Strahan's last day in May. Cooper has an unbeatable rapport with Ripa, and is almost certainly the fan favorite. During a recent podcast interview Cooper said, "I don't see leaving CNN. Anything I do would be an add-on."
Fred Savage
Close behind Cooper is surprise candidate, Savage. You might not remember him from much but "The Wonder Years," but that's because he hasn't done much since "The Wonder Years." But don't mistake his boyish appearance for immature technique, Savage won over viewers during his first shot at co-hosting when he playfully climbed into Ripa's chair. By the end of next week, Savage will will have co-hosted six times in just six weeks.
Mark Consuelos
An actor -- and Ripa's husband -- Consuelos has appeared on the show three times recently. The connection and comfort level between the couple are undeniable, but don't read too much into it, other than Consuelos being a good husband: he also filled in after Regis Philbin retired in 2011.
Andy Cohen
Bravo's "Watch What Happens Live" host and executive producer of "The Housewives" franchise, Cohen, is another frequent guest host and a longtime friend of Ripa's. He was a favored contender, but appears to have taken himself out of the game. Cohen told CNN recently, "I can't do it... I have so many jobs."
Related Link: Kelly Ripa gets a personal apology from ABC execs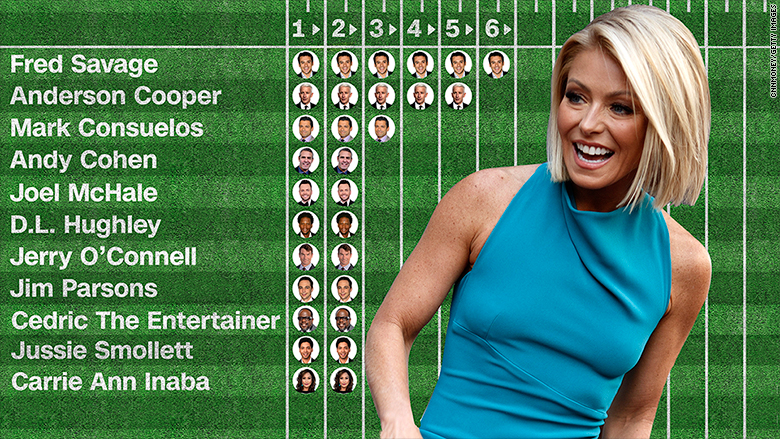 Other prospects with more than one appearance as a guest host include Joel McHale, D.L. Hughley, Jerry O'Connell and Jim Parsons. If the show's track record is any indication, the new co-host may be the person who guest hosts the most. Strahan won the job in 2012 after co-hosting 17 times.
This kind of televised chemistry test isn't new. Jay Leno was a regular guest host on "The Tonight Show" before he took over for Johnny Carson in 1992.
And it's worth noting that Ripa went through this exact process herself when Kathie Lee Gifford left the show in 2000.
We may not find out who Ripa and ABC pick as the winner of the "Live! with Kelly" contest for a little while. A spokesperson for the show told CNN, "[We] don't have any news about the co-host search to share at this point."
Even as the contest has been underway, though, "Live! with Kelly" has maintained its rank as the top syndicated talk show among women in the demo, largely due to Ripa's proven ability to carry the show through transition. No matter who ultimately sits next to her, Ripa may come out the winner.