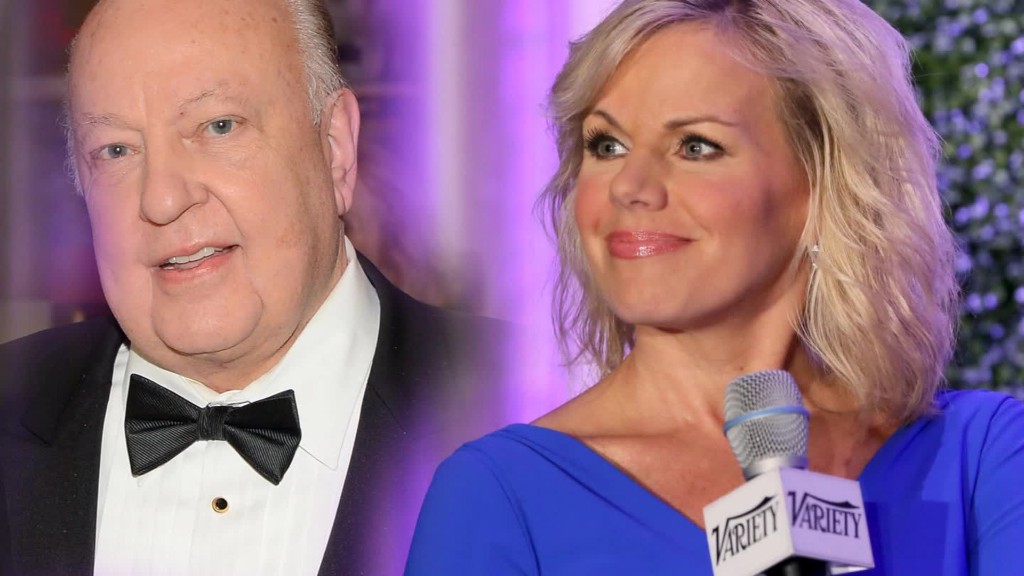 Scandalous allegations of sexual harassment detailed in a lawsuit. Catnip for Rupert Murdoch's New York Post, the most gossipy, salacious paper in New York City.
Well, no.
Fox News CEO Roger Ailes was sued for sexual harassment Wednesday by former Fox host Gretchen Carlson.
The Post has stayed silent on Carlson's lawsuit. No story in Thursday's paper. As of Thursday afternoon, no coverage online.
It's not that the Post, which observers often see as doing Murdoch's bidding by going after his enemies and settling scores on behalf of outlets he owns, is unwilling to cover its own.
When other outlets reported that Fox News' chief White House correspondent, Ed Henry, had carried on an affair with a Las Vegas hostess, the Post ran an item in its Page Six column the next day. Five days later, it had an article speculating that Henry's career with Fox might be over due because he'd supposedly sent pictures of his penis to his mistress.
According to a search of the Post's website Thursday, the last piece it published about Ailes was a Page Six item that noted, "Fox News Chairman and CEO Roger Ailes and wife Beth, dined Saturday night with legendary 'Six Million Dollar Man' and 'The Fall Guy' star Lee Majors and his wife, Faith, at the Four Seasons Restaurant to celebrate Majors' 77th birthday." The article also mentioned that Ailes and his wife were serving as co-chairs of a charity event.
Other Murdoch-owned properties in the U.S. have covered the lawsuit against Ailes, though not always to the same extent that its competitors did.
The Wall Street Journal published an article about the lawsuit on Wednesday. It also included a piece on the story in its paper edition Thursday, running it on page five of its "B" section and noting it on its front page in a small teaser at the end of the "Business and Finance" portion of its "What's News" sidebar.
The rival New York Times, on the other hand, ran a story about Ailes on its front page Thursday -- below the fold -- and was still featuring two articles about the suit on its homepage as of early Thursday afternoon. (Around the same time, no story about Ailes appeared on the homepage of the Journal's website.)
Ailes' own Fox News stayed silent on air about the lawsuit Wednesday. But Wednesday evening its website published an article by Howard Kurtz, the media analyst who hosts Fox's show "MediaBuzz."
Though scrupulously fair, it appeared to take pains to incorporate Ailes' side of the story, and began with Ailes' denial rather than the initial news of the suit.
On Twitter, NPR media correspondent David Folkenflik noted what he called a "particularly Ailesian passage" in Kurtz's article. It noted that, in terms of ratings, Carlson "lost to CNN more often than any other Fox News program." Kurtz's article still appeared on Fox's homepage as of early Thursday afternoon, under the headline, "Ailes denies allegations in Gretchen Carlson harassment suit as Fox News launches investigation."