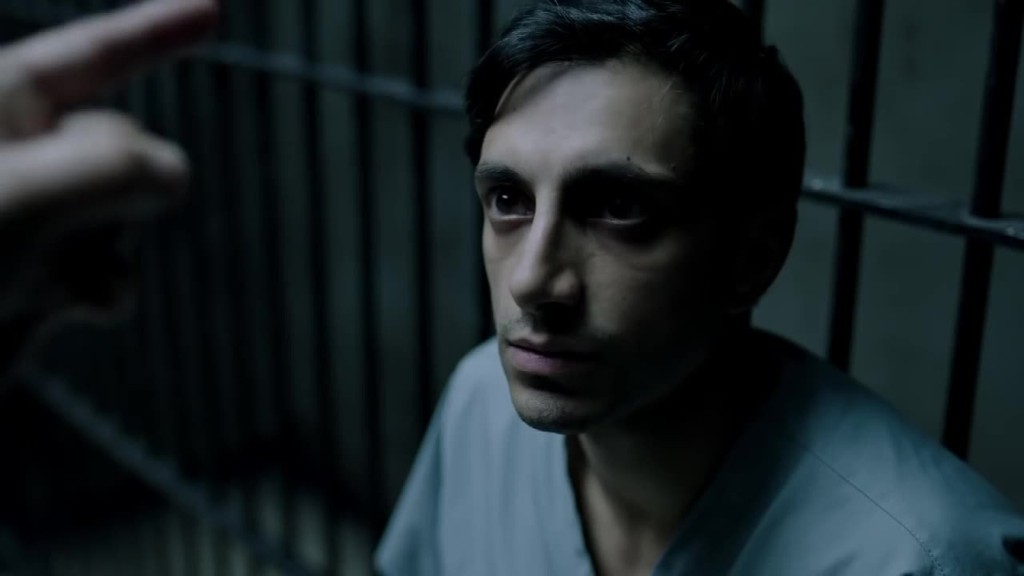 After what has been a rough patch for HBO, enter "The Night Of," an eight-part limited series that comes as close to recapturing the hypnotic magic of the first "True Detective" as anything has since.
The project has a history, frankly, nearly as interesting as the show. Liberally adapted from a 2008 BBC miniseries, the pilot originally featured James Gandolfini, whose sudden death put the whole enterprise on hold. ("The Sopranos" star still has a producer credit, adding a bittersweet element to the show.)
What emerges offers a fitting testimonial to the late actor, in a production so nuanced, layered and impeccably cast that it almost immediately grabs an audience.
The summer's still young, but in terms of prestige series, it's going to be difficult to top this.
The 90-minute premiere actually owes a spiritual debt to "After Hours," Martin Scorsese's absurdly dark 1985 comedy, where the protagonist goes out to meet a woman and nearly pays for that action with his life.
Related: HBO cancels 'Vinyl' in about-face from earlier renewal
In this case, the restless, somewhat lonely New Yorker is Nasir "Naz" Khan (Riz Ahmed, in a star-making performance), a Pakistani-American student, still living with his parents. Needing a break, Naz borrows his father's taxi without asking, hoping to go to a party.
Unable to figure out how to turn off the light, he winds up picking up an alluring and mysterious woman. They spend a surreal evening together in which he has sex with her, before waking up next to her corpse and fleeing in panic.
After that, "The Night Of" takes a dizzying series of twists and turns, dealing with everything from the politics surrounding the case to prison brutality to the fallout involving Naz's family.
Naz also gains an unlikely ally in John Stone (John Turturro, subbing in for Gandolfini), a cut-rate defense attorney who might be over his head but who sees something in Naz's hollowed-out gaze that makes him think he might, for once, actually have an innocent client. As he tells a detective, Naz "doesn't feel right for this."
Related: HBO's 'All the Way' chronicles how LBJ, the Democrats lost the South
Imprisoned while awaiting trial in subsequent episodes (seven parts were made available), Naz faces harrowing experiences. He also meets a dangerous convict (Michael K. Williams, a veteran of HBO's "The Wire" and "Boardwalk Empire") who offers protection, although his motives remain suspect.
Created by Steve Zaillian (best known for writing "Schindler's List," making his first foray into TV) and Richard Price (another "The Wire" alumnus), "The Night Of" features all the hallmarks of the crime genre, so much so that viewers can see the case against Naz congealing via snippets of surveillance video.
Perhaps foremost, this extraordinary and spare limited series feels like the anti-"Vinyl" -- coming, as it does, without the high concept or array of marquee names. (Like CNN, HBO is a unit of Time WarnerTime Warner (TWX).)
"The Night Of" rather demonstrates there's no substitute for terrific execution and ambitious, gutsy storytelling. And after some of the network's high-profile missteps, both the show and its timing certainly feel right for HBO.
"The Night Of" premieres July 10 on HBO.