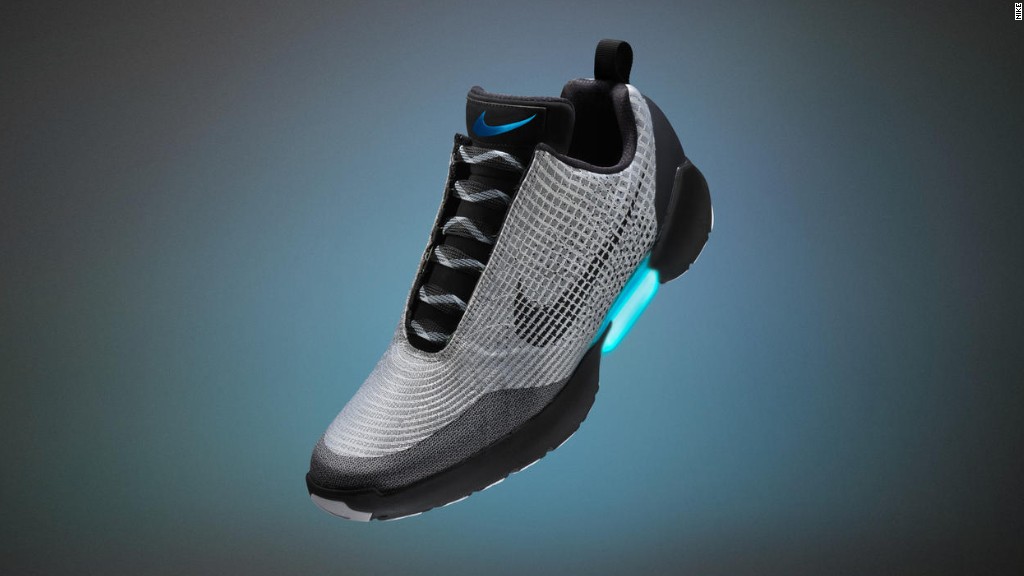 Skechers has been hit with a patent infringement suit from Adidas, claiming that one of its shoes rips off an Adidas design.
The suit centers around the Mega Flex design from Skechers, which Adidas claims is stolen from the design of its Springblade shoe. Both shoes have a series of blade-like structures run underneath the sole of the shoe. The blades are designed to provide a "high energy return" to runners and "a sense of buoyancy, even when you're walking," according to the suit.
"We will not stand by and allow others to blatantly copy our products and infringe on our valuable intellectual property," Adidas (ADDDF)said in a statement. "We are the leader in footwear innovation, design and engineering, creating high performance shoes for athletes. This pattern of unlawful behavior and freeloading in the industry is outrageous and must end. We will take every legal measure possible to protect and defend our innovations."
The suit is the third one by a major rival against Skechers in the last year. It was filed in federal court in Oregon, where Adidas' has its U.S. headquarters. Skechers said it does not comment on pending litigation.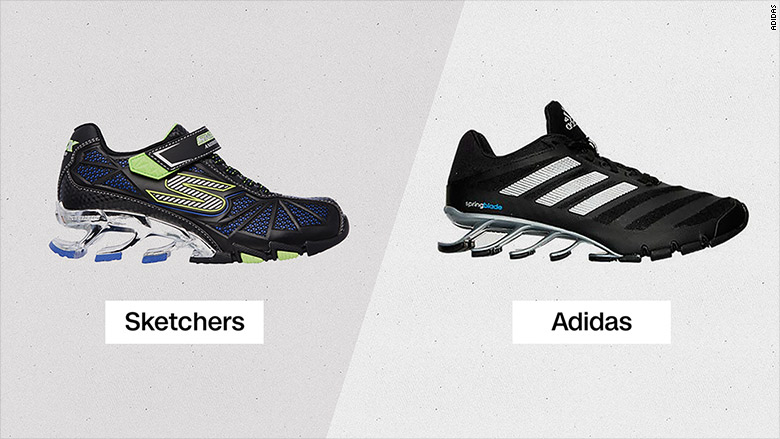 Nike (NKE) also filed a patent infringement suit against Skechers in January, charging that it infringed on eight separate Nike patents over the last two years. "The overall appearance of the designs of the Nike patents and the corresponding designs of Skechers' infringing shoes are substantially the same," Nike said in its suit.
Related: Hey McFly! Nike unveils auto-lacing sneaker
Adidas also filed a different suit against Skechers in September, 2015, which claimed trademark infringement. Additionally, Skechers has been hit with patent infringement suits by several lesser known importers that claim Skechers shoes violated patents on products that they import.
Related: Sports Authority closing hurts sneaker sales
Skechers, which is best known for shoes designed to provide exercise in the course of normal day, has had strong growth in recent years. Its 2015 sales of $3.1 billion were up 32% over the previous year. But that still puts it far behind Adidas' annual sales of €16.9 billion, or $18.8 billion, and Nike's $32.4 billion sales for its most recent fiscal year.
Skechers (SKX) shares gained 64% in 2015, but are down 40% from the record high they hit in July of last year before its legal issues started.