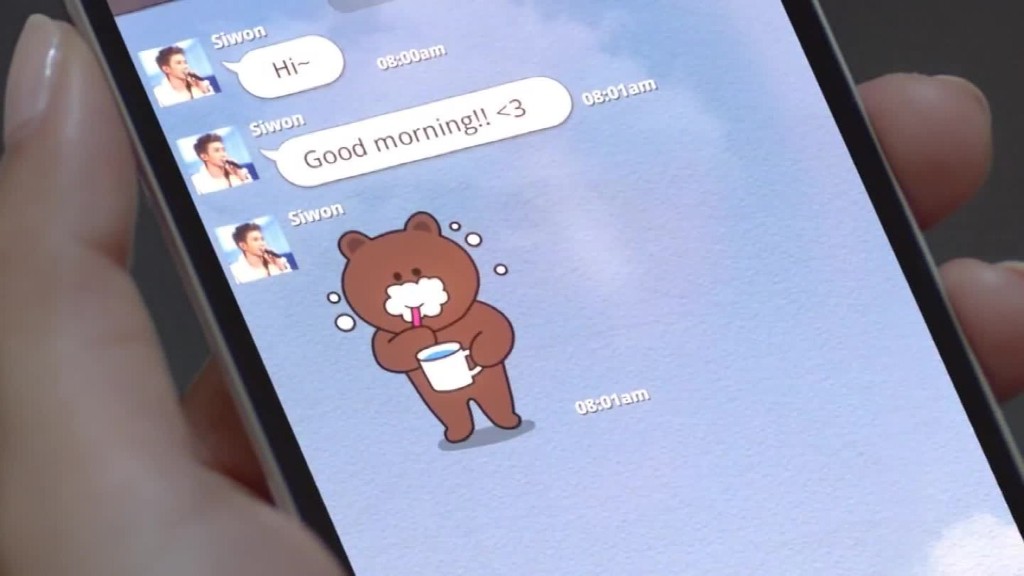 Popular messaging app operator Line is set to launch the year's biggest tech market debut.
On Monday, the company priced its IPO at 3,300 yen apiece, raising 115 billion yen ($1.14 billion), and valuing the company at around $6 billion. The Japanese firm is offering a total of 35 million new shares -- 13 million in Japan and 22 million in New York.
Line is slated for a dual listing later this week in New York and Tokyo, a much-anticipated debut that is the latest litmus test for tech IPOs, which have suffered a moribund year. Many companies are opting to raise money privately than to splash out with a public debut.
The company's IPO comes at a tough time -- Line faces growing competition from Facebook's (FB) Messenger and WhatsApp, and Tencent's (TCEHY) WeChat. Plus, investors are still reeling from U.K.'s surprise vote to leave the EU, and remain wary in sentiment.
Related: This could be the biggest tech IPO of the year
Line debuted in 2011, and toyed briefly with an IPO in 2014 after quickly building a strong following with its business model of selling cute stickers that users buy, share and send with their smartphones. The app also offers a host of other services, such as voice and video calls.
Still, the company has struggled to greatly increase its foothold outside of its key markets of Japan, Taiwan, Thailand and Indonesia. As of the end of March, Line boasted around 218 million monthly users.
The app is a subsidiary of South Korea's Naver Corp.