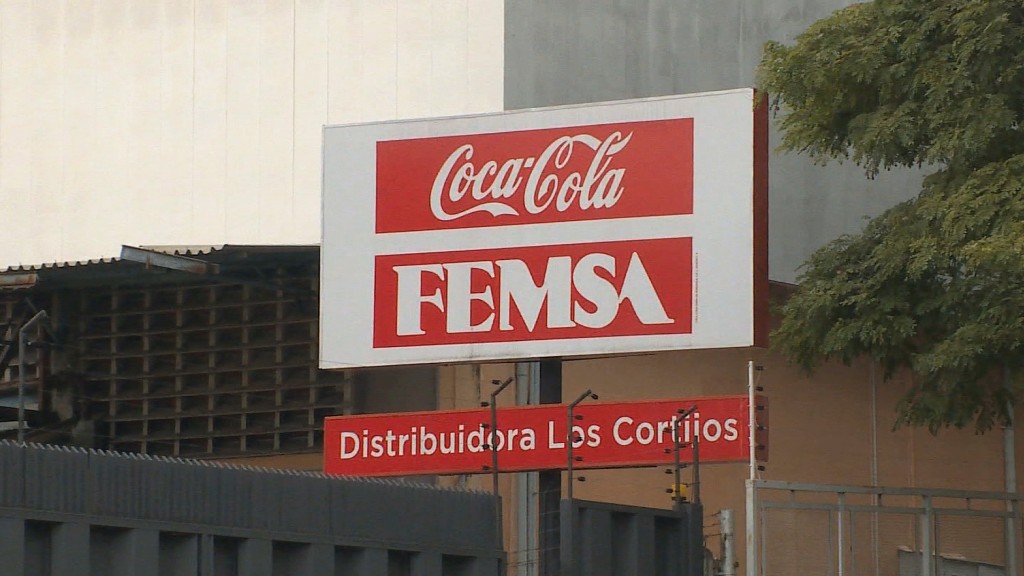 Crisis-stricken Venezuela has another big problem: its oil production has plunged to alarmingly-low levels.
At a time when most OPEC countries are ramping up oil output, Venezuela produced just 2.15 million barrels of crude oil per day in June, according to S&P Global Platts estimates. That's the weakest pace since February 2003, Platts said.
Venezuela's shrinking oil production is a reflection of the country's grim financial situation, which has caused rolling blackouts that have even left oil facilities in the dark. And because of how critical oil is to Venezuela's economy -- oil accounts for 96% of exports -- the declines threaten to exacerbate the already-dire situation, where a severe food shortage has led to waves of looting.
"It's coming together now in a perfect storm," said Thomas O'Donnell, a senior energy analyst at Wikistrat.
An internal report by PDVSA, Venezuela's state-owned and scandal-plagued oil giant, also showed a "steep fall" in oil output, Platts said.
Related: OPEC oil production on the rise again
OPEC numbers released on Tuesday paint a similar story. The oil cartel estimates Venezuela's production fell to 2.1 million barrels per day in June, making it the only country other than Iraq to dial back production last month. OPEC as a whole increased output by 1%, led by Iran, Nigeria and Saudi Arabia.
Venezuela was pumping as much as 3 million barrels a day in 2009 and 2.4 million last year, according to the International Energy Agency.
Here's why Venezuela is pumping less oil than any time in the last 13 years:
Related: Venezuela is running out of everything
Failure to invest: Analysts have long warned that Venezuela wasn't investing enough money into its oil industry. That's a problem because oilfields naturally deteriorate over time, and so do the facilities that service the fields. These issues were masked by high prices. But with crude oil prices down by 50% from two years ago the issues are being amplified.
Power outages: Platts said Venezuela's oil sector is experiencing power rationing, which is "exacerbating" recent production declines. Venezuela has long suffered from power problems and the government recently instituted rolling blackouts. The country blames record-low water levels at a key dam, though opposition figures point to chronic corruption and mismanagement.
Sky-high costs: Venezuela is grappling with incredible inflation north of 500% as a result of the country's plummeting currency. That means oil companies and suppliers are left with higher costs than they can deal with right now. It's impacting other companies as well.
Companies find it hard to operate: Over the weekend, Kleenex maker Kimberly-Clark (KMB) suspended its business operations in Venezuela, citing the country's "rapidly escalating inflation" and "continued deterioration of economic and business conditions." Oreo-maker Mondelez and Pepsi also have said they will stop accounting for Venezuela sales. Things have gotten so bad that this week Venezuela admitted Citigroup plans to shut the country's government accounts, including the ones at its central bank, within the next 30 days. President Nicolas Maduro denounced the decision, calling it a "financial blockade."
Cash shortages: Venezuela has one of the world's largest proven reserves of oil, but the type of crude found there is very heavy and hard to refine. So, Venezuela needs to blend its crude with lighter crude from countries like Nigeria and the U.S. That expensive task has been made more difficult by payment issues caused by the financial problems. Payment issues have also led to a shortage in Venezuela on everything from bread to toilet paper.
Unfortunately for Venezuelans, the declines in production mean that crucial oil revenues may shrink further, despite the recent rise in prices to around $45 a barrel.
Despite the obvious need for Venezuela to pump more oil, Platts sees "little hope of a recovery" any time soon.
--CNN's Rafael Romo and Patrick Gillespie contributed to this report.