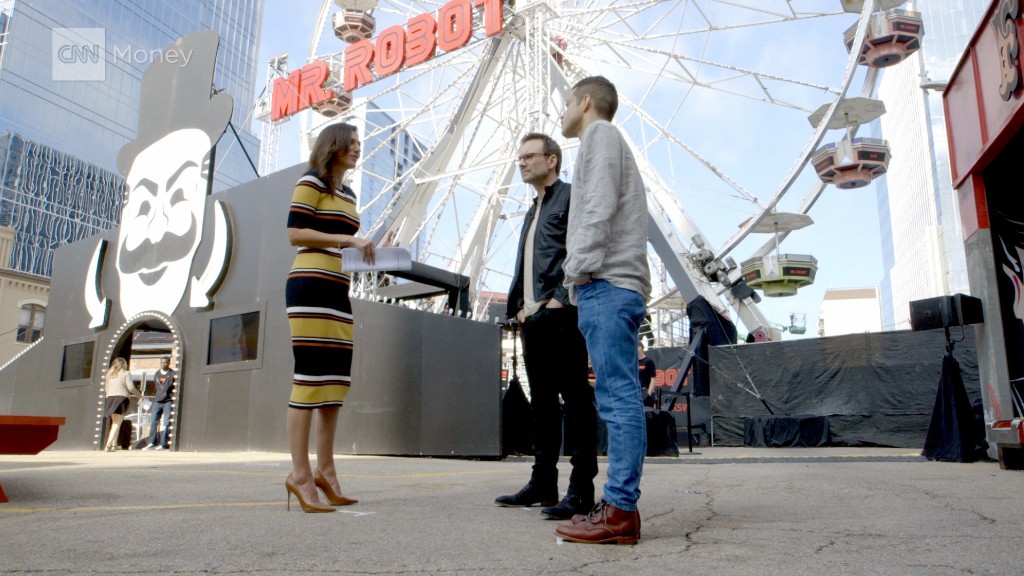 This story contains spoilers about "Mr. Robot's" first season.
After a first season that both captured a rabid cult following and shook the foundations of its fictional society, "Mr. Robot" is back, as fevered, unnerving and mystifying as ever. And frankly, it's still amazing that a broad-based network like USA would even go there.
What's being billed as Season 2.0 kicks off with back-to-back episodes, which would be difficult to spoil even if a critic tried. Suffice it to say Elliot (Rami Malek, once again sensational), the show's vigilante hacker, might have realized that the Mr. Robot (Christian Slater) in whom he confided was a figment of his imagination, but that hasn't settled the battle taking place inside his head.
Created by Sam Esmail, "Mr. Robot" is one of the most singular and subversive shows on television, casting a jaundiced eye at the financial system -- and capitalism itself. That's embodied by the conglomerate E Corp (or Evil Corp, in Elliot's overheated imagination), and virtually personified by its ruthless CEO (Michael Cristofer).
USA has creatively doubled down on supporting that vision by allowing Esmail, overseeing his first TV series, not only to manage the writing staff but direct every episode this year -- an undertaking that's practically unheard of for logistical reasons.
Related: 'The Night Of' brings arresting crime drama to HBO
"There were certain concerns about the logistics," said Jeff Wachtel, chief content officer for NBCUniversal Cable Entertainment, adding that after seeing Esmail's intricate stamp on season one, "It was obvious this guy was the singular visionary on the show."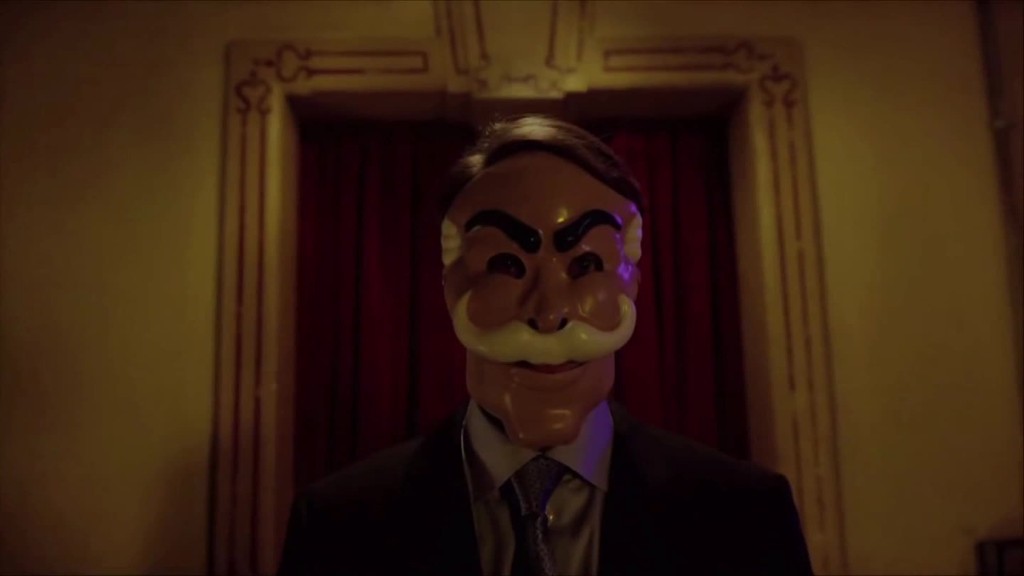 Adding a slightly disorienting sense of verisimilitude, Esmail weaves in clips of President Obama and former CIA chief Leon Panetta, seemingly addressing the economy-shattering act of cyber-terrorism perpetrated in the first-season finale.
Yet somehow, even with its brooding atmosphere, the episodes race by, as Elliot continues to engage in his internal dialogue/monologue, trying to find an elusive measure of peace. At the same time, he's seeking to putty in gaps on what he (and through his unreliable point of view, the viewer) knows and remembers about what previously transpired.
"Mr. Robot" doesn't advance the ball very far in the two-part opening (which will air with limited commercials), which incorporates flashbacks that promise to peel back more layers about Elliot's past. Amid the dissonant sounds and surreal digressions, there are also moments of disarming humor, like Elliot's sort-of pal who has suddenly discovered "Seinfeld" and can't stop talking about it.
Related: Cameron Crowe's 'Roadies' hits flat note in Showtime debut
Already a Golden Globe winner, "Mr. Robot" will look to further break through in this week's Emmy nominations, although this is one of those shows that doesn't readily invite in a wide audience, accolades or not.
For USA, the model is about tapping into viewers who are passionately engaged -- something that has attracted sponsors despite the program's anti-corporate message. "In terms of captivating the core, it's already mission accomplished," Wachtel said. As for the show pushing boundaries for the network, the executive maintained Elliot's damaged character is more evolutionary than revolutionary, citing such past series as "Monk."
Even many admirers have likely wondered whether the series can sustain this balancing act, making both a long run and concrete end game hard to foresee. In "Mr. Robot," like the Emmy-winning "Breaking Bad," unpredictability is the true coin of the realm.
As season two begins booting up, though, Esmail and company have earned something from "Mr. Robot's" fan base that's in short supply within the show's world of suspicion and paranoia: trust.
"Mr. Robot" premieres July 13 on USA.