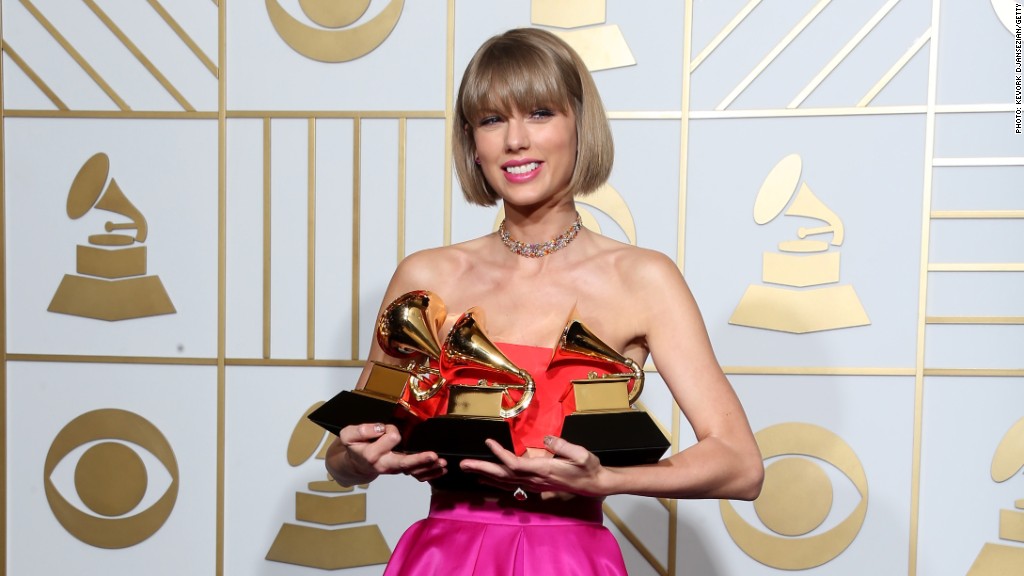 While the world has been watching Taylor Swift's love life play out, she's been amassing some serious coin.
Swift has nabbed the top spot on the 2016 Forbes Celebrity 100 list. The singer earned an estimated $170 million in the past year, driven in part by her very successful 1989 World Tour. Swift more than doubled her take from last year, when she earned $80 million.
"She smashed the Rolling Stones' North American touring record, grossing $200 million on the continent en route to quarter of a billion dollars in total," Forbes reports. "She also pads her pocketbook by shilling for brands including Diet Coke, Keds and Apple."
Musical artists One Direction came in second on this year's list with $110 million. Rounding out the top 5 were author James Patterson ($95 million); talk show host Dr. Phil McGraw and soccer superstar Cristiano Ronaldo (both $88 million); and comedian Kevin Hart ($87.5 million).
The top 10 list of highest-paid celebs is as follows:
1. Taylor Swift ($170 million)
2. One Direction ($110 million)
3. James Patterson ($95 million)
4. Dr. Phil McGraw ($88 million)
5. Cristiano Ronaldo ($88 million)
6. Kevin Hart ($87.5 million)
7. Howard Stern ($85 million)
8. Lionel Messi ($81.5 million)
9. Adele ($80.5 million)
10. Rush Limbaugh ($79 million)
One sad note: Had Swift stayed with her now ex-boo, superstar DJ/producer Calvin Harris, she would have topped two lists.
With his $63 million in earnings, the pair would have been the top-earning Celebrity 100 couple, outpacing Beyonce and Jay Z, who earned a combined $107.5 million over the past year.
Shake it off, Taylor -- there's always next year.