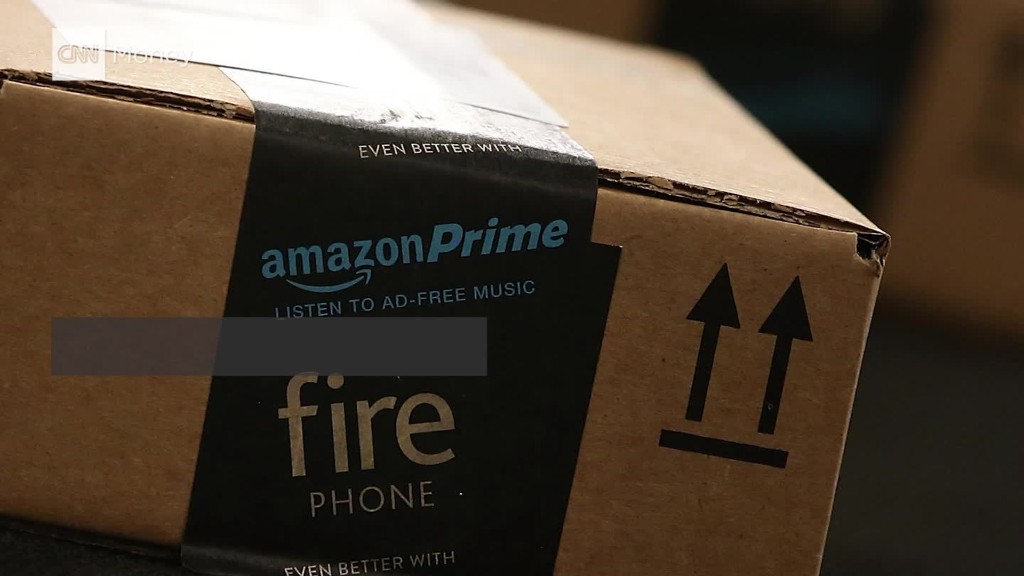 Looking for a deal on a pressure cooker? In the market for some pillow protectors or whey protein powder? How about a large TV?
Well, Amazon's Prime Day sale has you covered.
The company's second annual Prime Day is offering deals on more than 100,000 products worldwide for 24 hours -- including electronics, shoes and apparel, furniture and computers. Even some grocery products are on sale (giant bag of organic lollipops, anyone?).
Amazon is also discounting many of its own devices, including the Echo, Tap, Fire TV, and its tablets. It's also offering an Xbox One bundle for $299 that includes a controller, game and a $50 Amazon (AMZN) gift card.
Related: Amazon's Prime Day had a rocky start
Only Amazon Prime members can take advantage of the deals, but shoppers can sign up for a free 30-day trial. The sale hit a snag Tuesday morning, with some customers reporting having trouble adding items to their carts to checkout.
Here's a look at some of the deals Amazon offered Tuesday: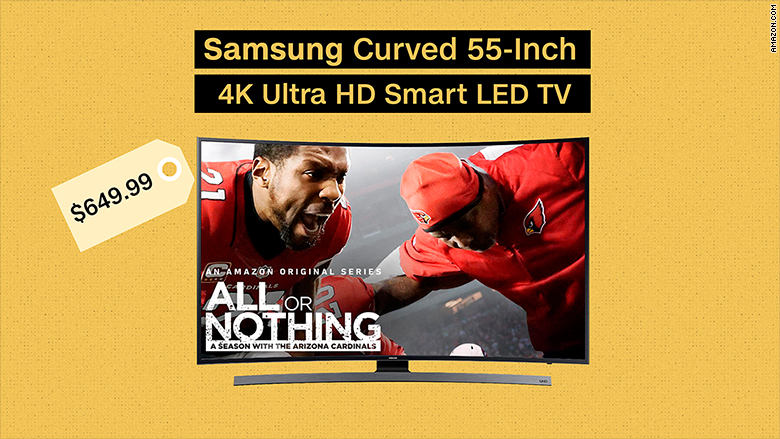 TVs are a hot item on Prime Day, and Amazon (AMZN) said it will stock nearly twice as many TVs than on Black Friday and Cyber Monday combined in the U.S.
This Samsung Curved 55-Inch 4K Ultra HD Smart TV is selling for $649.99, and is an Amazon exclusive.
If you are in the market for something smaller, there's a 43-inch 4K Ultra HD Smart LED TV selling for $299.99 and a 32-inch LED TV on sale for $99.99.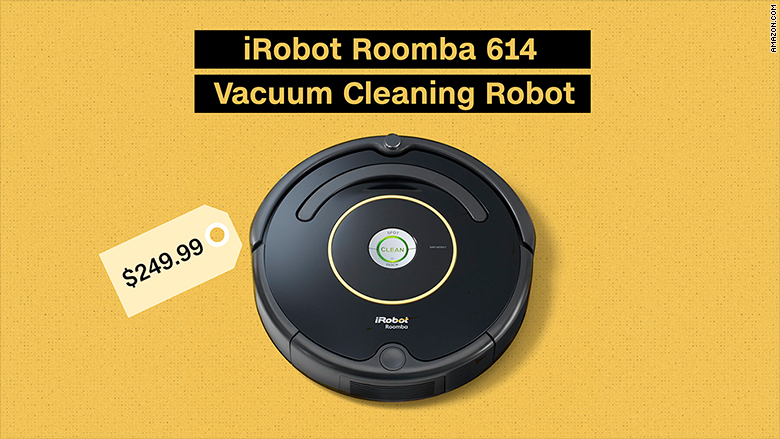 If vacuuming isn't your thing, this Roomba will do it for you with the push of a button.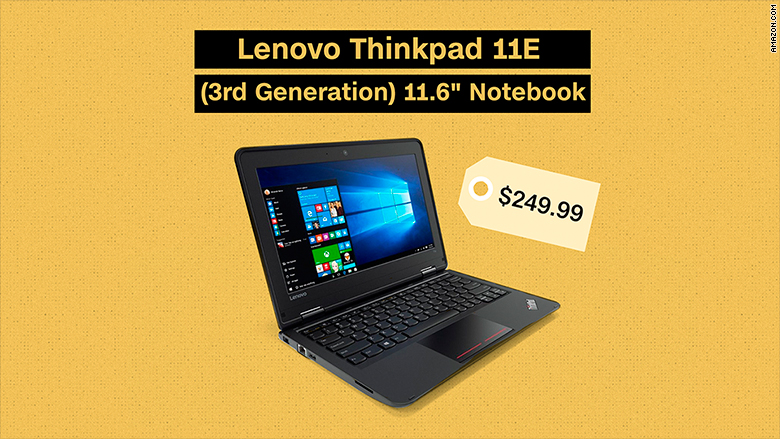 It's never too early for back-to-school shopping. This Lenovo 11.6" notebook with an Intel processor is selling at more than 30% off.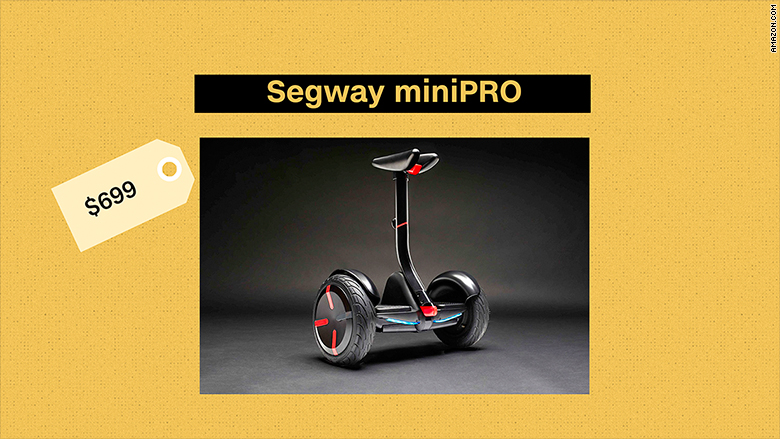 This personal transporter can go up to 10 mph and run for around 14 miles when fully charged.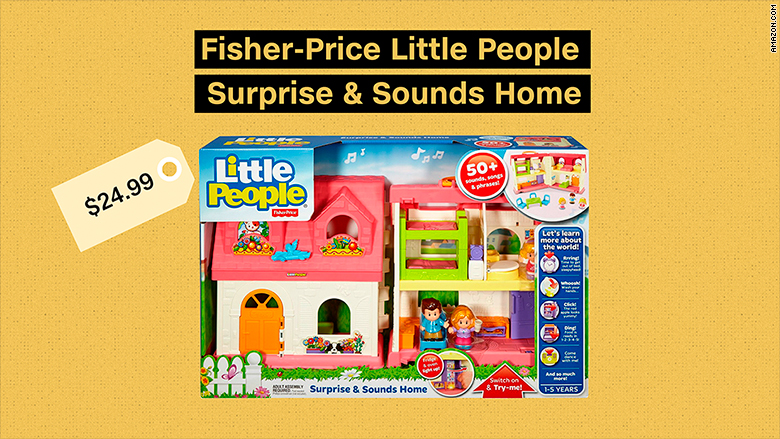 Don't forget the wee ones this Prime Day. Different toy deals will roll out nearly all day, including up to 50% brands like Barbie, Fisher-Price and Nerf.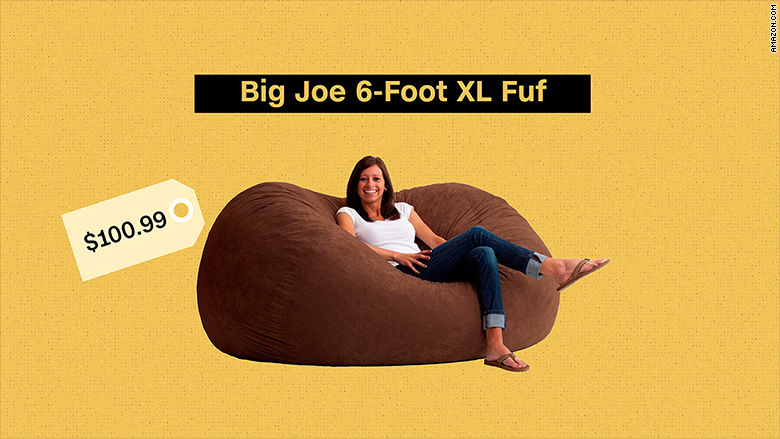 Looking for a place to relax after all your bargain-hunting? This 6-foot, 65-pound "fuf foam" chair looks like a comfy place to rest.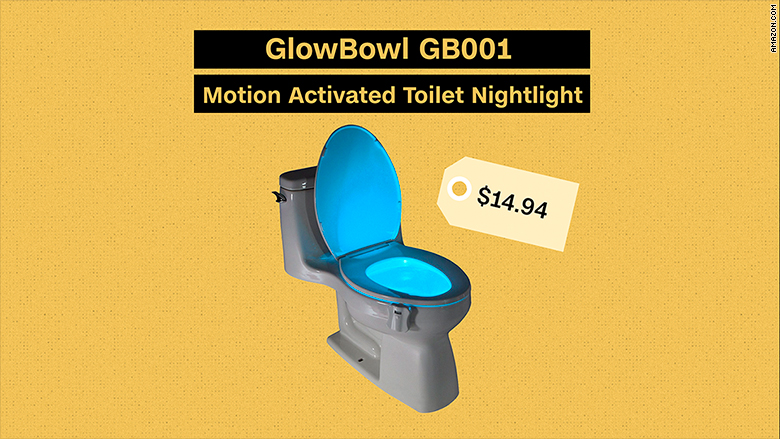 You can skip having to turn on the light for any late-night bathroom runs with this motion-activated toilet nightlight.