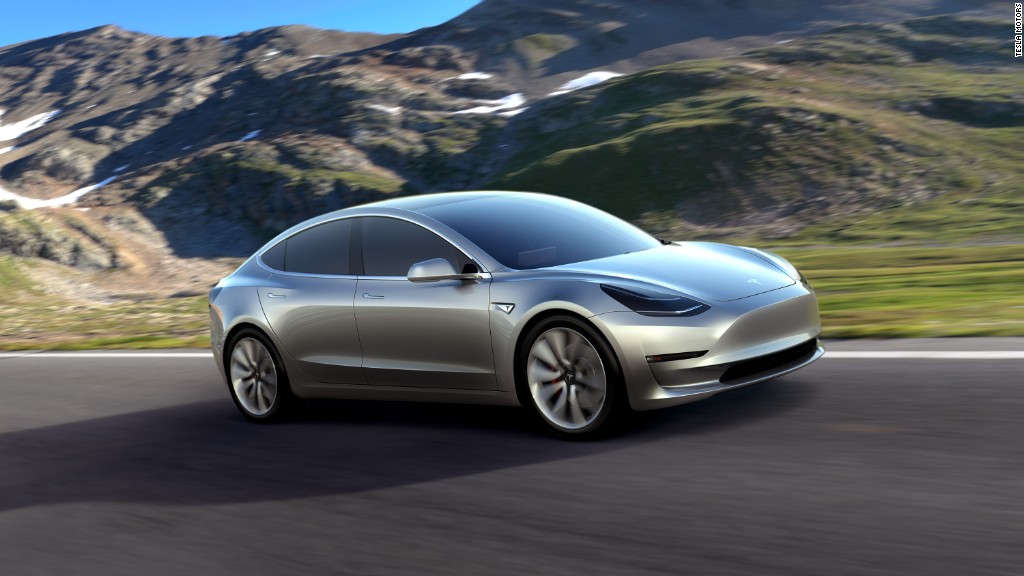 Tesla just put a cheaper version of its Model X SUV on the market. Don't get too excited, though. The Model X is a luxury SUV and it still costs like one. Prices for the new Model X 60D start at $74,000.
That would be $66,500 after a $7,500 federal tax credit, which is how Tesla usually prefers to talk about its prices.
Tesla (TSLA) boasts on its website that it comes to just $768 a month after "estimated savings," including the much lower cost of electricity compared to gasoline.
The 60D has a 60 kilowatt hour battery for an estimated driving range, on a full charge, of 200 miles. That's compared to 237 miles for the $83,000 Model X 75D or 257 miles in the $95,500 90D.
Related: Tesla is struggling to get its cars to customers
Besides its driving range, the 60D's performance is similar to that of the 75D. Both can go from zero to 60 miles an hour in six seconds, according to Telsa, and have top speeds of 130 miles an hour.
Tesla doesn't build cars until they are ordered by customers. Those who order now can expect to have their cars delivered in September.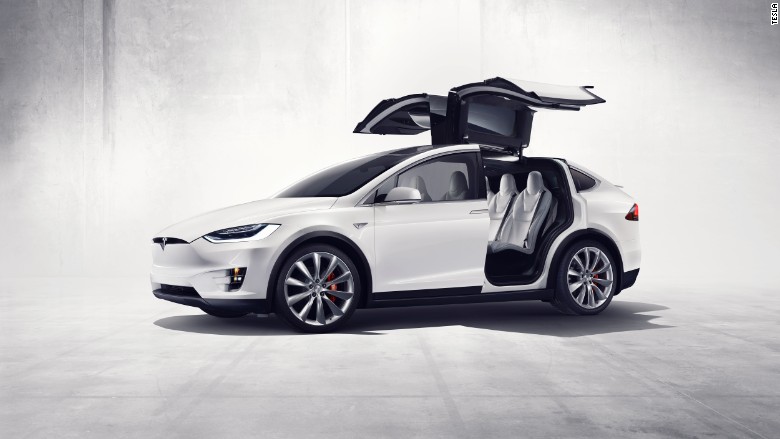 Tesla similarly rolled out a less expensive, 60 KwH version of its closely related Model S sedan about a month ago. The Model S 60 which, unlike the Model X, is available in a two-wheel-drive version, has a starting price of $66,000 before tax incentives. The Model S 60 can go about 210 miles on a charge, according to Tesla.
Base prices for the Model S and Model X, after tax credits, are comparable to those of mid-range German luxury vehicles.
Tesla's first "mainstream" priced car, the Model 3, is expected to begin production late next year. There is already a waiting list of 375,000 people who have put down $1,000 deposits for those cars. Anyone putting down a deposit today can expect to wait until 2018 to get their car.
Tesla has recently being dealing with questions and investigations surrounding its Autopilot semi-autonomous driving technology following the death of a man in Florida, and at least two other crashes in which drivers said they were using the system.