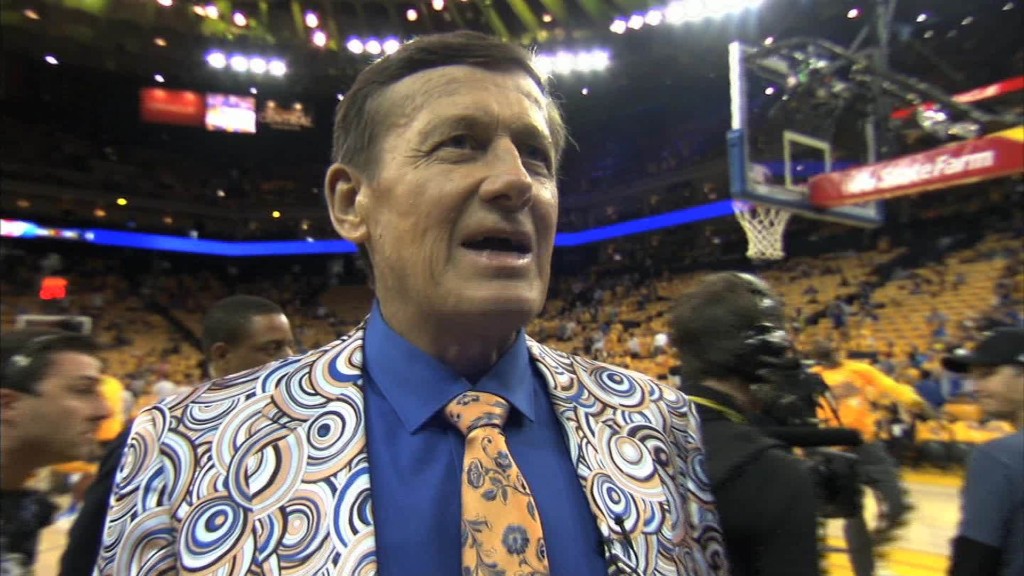 Sportscaster Craig Sager gave a moving speech about his battle with cancer at Wednesday's ESPYs awards saying, "Each and every day is canvas waiting to be painted."
The longtime NBA on TNT sideline reporter known for his colorful interviews and even more colorful outfits, was diagnosed with leukemia in 2014.
On Wednesday, he accepted the Jimmy V Perseverance Award at ESPN's annual awards show, telling the audience that he "will never give up."
"I will continue to keep fighting sucking the marrow out of life as life sucks the marrow out of me," Sager said. "I will live my life full of love and full of fun. It's the only way I know how."
The Jimmy V Award has been awarded since 2007 to those in sports who have "overcome great obstacles through perseverance and determination," according to the network.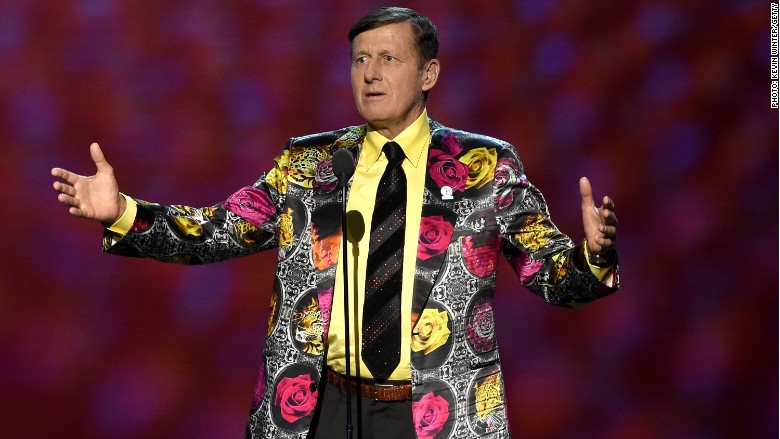 Related: Ailing sportscaster Craig Sager invited to work his first NBA Finals
Sager, who was dressed in a yellow shirt, a floral jacket, and black sparkly tie thanked ESPN, his family, and his "Turner Sports family" for their support, as well as Vice President Joe Biden who presented him with the award.
Biden lost his son Beau to brain cancer at the age of 46 last year.
Those watching Sager's speech were moved by the powerful moment.
"Anyone who missed this Sager speech on the ESPYs, make it one of the first things you watch tomorrow," tweeted Nick Corasaniti, a political advertising reporter for The New York Times.
Sager, who after a more than 30-year career worked his first NBA Finals in June, implored the audience to live each day despite life's challenges.
"Time is something that cannot be bought, it cannot be wagered with God, it's not in endless supply. Time is simply how your live your life," he said. "The way you think influences the way you feel, and the way you feel determines how you act."
TNT, like CNN, is owned by Time Warner (TWX).