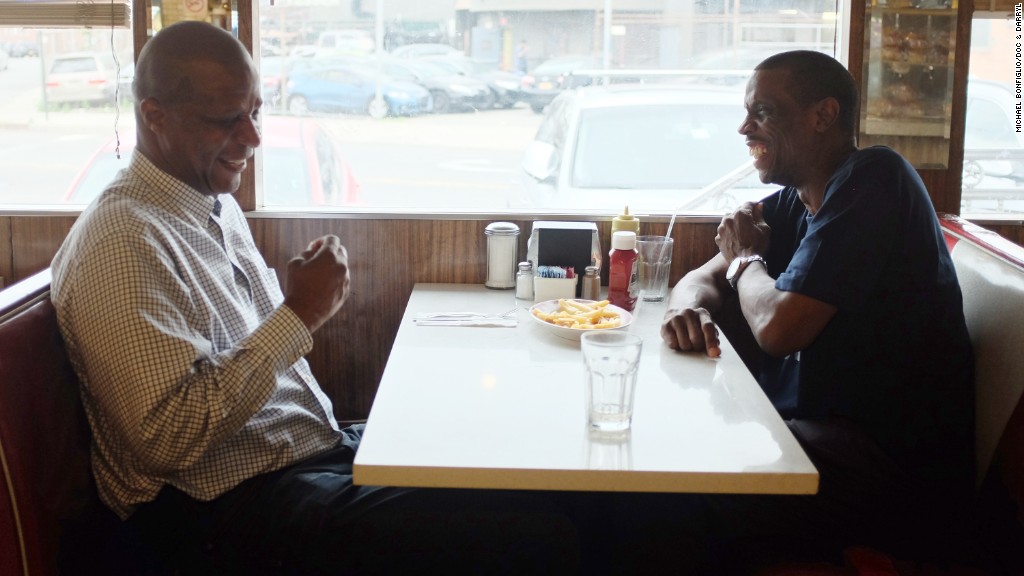 "Doc & Darryl," an ESPN documentary about 1980s New York Mets stars Doc Gooden and Darryl Strawberry, was timed to baseball's All-Star Game. But the fact that it is premiering just after a wave of big-bucks NBA free agency feels in some ways more appropriate, since it's a broader look at the money and temptation that surrounds athletes and can derail their already-brief careers.
Directed by comedy maven Judd Apatow and Michael Bonfiglio (ESPN's "You Don't Know Bo"), and counting Mets super-fan Jon Stewart among its talking heads, this latest "30 for 30" is tinged with nostalgia. Clearly, it's by and for those who harbor memories of the era, including the Mets winning the 1986 World Series.
Yet "Doc & Darryl" has a wistful, melancholy tone, in the sense that these two incredible talents -- who landed on the team as rookies within a year of each other -- didn't realize their full potential thanks to the drugs, booze and excess available to sports superstars at that time, especially in New York.
Using a device that's a little too common in ESPN documentaries, the filmmakers brought Gooden and Strawberry together at a diner last summer, leaving the two to sit and somewhat awkwardly reminisce. They didn't have much to say to each other.
Fortunately, there are plenty of clips of the two in their heyday, with Strawberry looping home runs into the bleachers and Gooden striking out batter after batter -- described by Mets broadcaster Howie Rose as "the closest thing to perfection we've ever seen on a pitcher's mound."
Related: ESPN's 'O.J.: Made in America' a master class on race, sports and media
"They were going to be our guys for years," Stewart says, speaking for every Mets fan still lamenting 30 years later the fact that the two couldn't sustain that greatness.
There's little dispute regarding the reasons, as Strawberry discusses being introduced to cocaine in his rookie year and popping amphetamines as if they were breath mints. The two also talk freely about their wild partying, back in the days when nobody worried about someone snapping an iPhone photo and peddling it to TMZ.
As for Gooden, his substance abuse issues caused him to sleep through the Mets' World Series parade, and eventually landed him on "Celebrity Rehab With Dr. Drew."
"We were self-destructive," Strawberry says, exhibiting a gift for understatement.
Although he comes from a different cinematic realm, Apatow hasn't really brought anything new to the presentation, but the story doesn't require that. And while the players' on-field heroics are rooted in the '80s, one need only read a current sports section to see the relevance of this story to the challenges high-profile athletes face under an even more invasive media microscope.
ESPN is still basking in the glory of "O.J.: Made in America," its extraordinary multi-part documentary. If that counts as a homerun, score "Doc & Darryl" as "30 for 30's" latest solid single.
"Doc & Darryl" airs July 14 on ESPN.