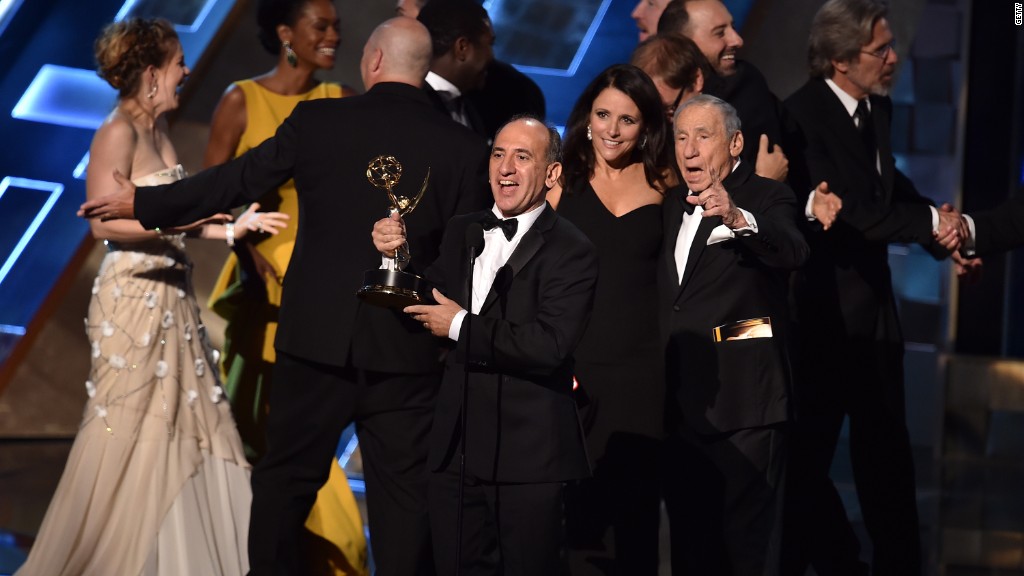 The competition for Emmy Awards has never been fiercer, with streaming services like Netflix, Amazon and Hulu having joined the fray. Yet in terms of total nominations, practically nothing in TV appears more unshakeable than HBO's grip on the Iron Throne.
Why? Because unlike most premium rivals, the pay channel aggressively and strategically vies for prestige in a wide variety of genres where others don't.
The 2016 nominations will be announced Thursday, and plenty of networks will be sitting on pins and needles. Channels like USA ("Mr. Robot") and Lifetime ("UnREAL") are hoping to achieve breakthroughs in key categories, joining the roster of usual suspects.
Even so, HBO looks poised to cobble together another big haul, if not perhaps matching the record 126 Emmy nominations it amassed last year, which exceeded the next three networks (ABC finished second, with 42) combined.
As with anything involving Hollywood and awards, ego is involved. But it's not just about validation for HBO; the prestige that comes with Emmys and Golden Globes also plays into HBO's business model, helping brand the network as a premium, must-have item in the eyes of subscribers.
In addition, the promise of earning such recognition offers advantages when seeking to attract top talent, especially those stars who might still harbor lingering misgivings about committing their time to television. And those big names feed back, naturally, into HBO's patina of quality.
Related: HBO's 'All the Way' chronicles how LBJ, the Democrats lost the South
Despite the entrance of new players, and heightened ambitions from Showtime, Starz and Netflix, HBO has been the most-nominated network every year since 2001.
While HBO figures to earn ample recognition for series -- including "Game of Thrones" and "Veep," part of an Emmy sweep of top categories last year -- it also invariably makes a sizable dent in made-for-TV movies, specials and documentaries.
Specifically, the network (which is, like CNN, a unit of Time Warner (TWX)) is expected to garner multiple nominations for two historical films: "All the Way," starring Bryan Cranston as Lyndon Johnson; and "Confirmation," with Kerry Washington and Wendell Pierce in the roles of Anita Hill and Clarence Thomas.
In addition, Beyonce's much-buzzed-about visual album, "Lemonade," is entered in the variety special category.
Although HBO no longer uses the slogan "It's not TV. It's HBO," the "most-honored network" claim still helps in setting itself apart from the TV crowd. As a consequence, it's a crown the channel won't be eager to relinquish any time soon.