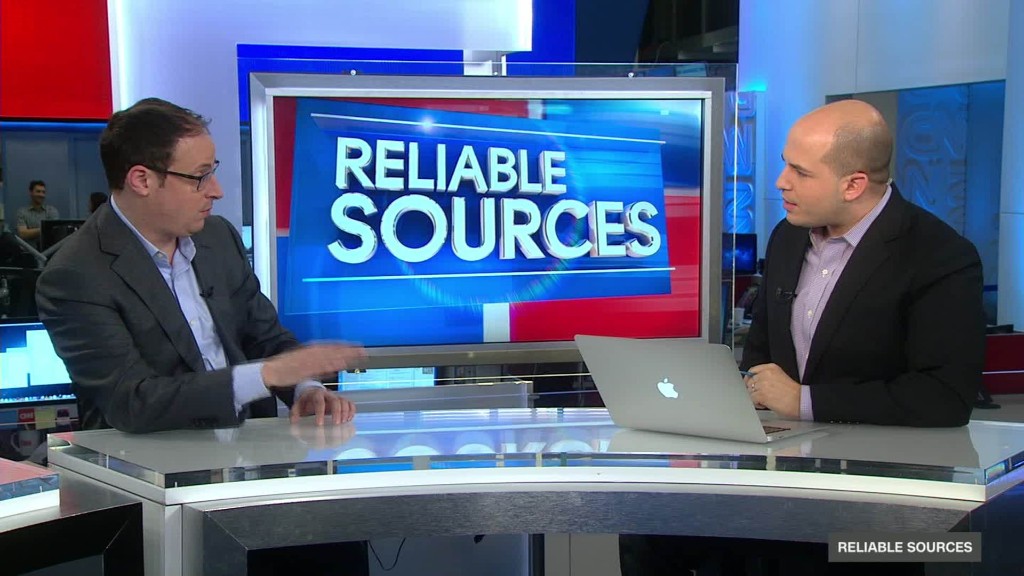 Luke Russert's decision to leave NBC News shocked TV newsrooms and Congressional offices when it was announced on Wednesday.
His father Tim Russert worked for NBC News for 24 years, 17 of them as the moderator of "Meet the Press."
Luke had just graduated college when he joined NBC, six weeks after Tim died, and has been working for the network ever since.
Now he's taking a break. His last day at NBC is this Friday. "He just wants to get off the treadmill and make sure he is doing what he wants to do," a close friend of Russert's said.
In a statement, Russert said he is not going to a rival news outlet, but is "taking some time away from political reporting" to think about his future.
The decision spurred no small amount of D.C. gossip on Wednesday.
Thirty-year-old congressional correspondents rarely leave the business with two days notice. It's even more unusual for one to do so on the eve of the political conventions. And Russert is no ordinary correspondent. He is a living link to his father's legacy, but also a well-respected reporter who overcame widespread complaints about nepotism.
Some observers thought he would be a NBC "lifer" like his father. In recent years he has been a regular on MSNBC as well as NBC programs like "Today."
However, Russert has grown tired and bored of the daily grind, several sources said, and felt that he needed to reassess. One person described him as feeling like he's on a highway, and like if he doesn't take the exit now, he might regret it.
"It's fair to say my broadcast career began in an unusual way after college graduation and the death of my father," Russert wrote in Wednesday's statement. "As a result, I threw myself into the work and never took the time to reflect, to travel and to experience many things that would have given me a clearer sense of what my future should be."
Recent changes at NBC were a factor in Russert's decision, several sources said.
"There's a new dynamic with Andy Lack," who became the chairman of NBC News and MSNBC last year, said a former executive who worked with both Lack and Russert.
Initially Russert talked about leaving NBC "because he thought he needed a new environment," the close friend said. But "then his thoughts became more that he needed a break, period."
Other sources concurred that Russert's departure has much more to do with his own sense of uncertainty than it has to do with NBC.
"It was no secret Luke Russert grew tired of the Hill," former RNC communications director Doug Heye, now a CNN commentator, said in an email. "When I went back in 2012, it took me about 6 months, or shutdown, to want to leave. So I get it."
Russert had leapt at the opportunity to join NBC in 2008 because that's what his father would have wanted. His first assignment was the 2008 political conventions.
Work was a welcome opportunity at the time. His father's death came suddenly, the result of a heart attack while inside a tracking booth at NBC's Washington bureau, and some of his friends and colleagues said they're not sure Luke ever fully processed it.
"He never really took a breath," one of them said.
Russert gradually earned the respect of colleagues and rivals. He recently worked long hours covering a sit-in on the floor of the House of Representatives.
"Luke had a lot of detractors, but I don't think there was anything he could have done to change them. What he did do, however, is put his head down and work," Heye said.
In a memo on Wednesday, Washington bureau chief Ken Strickland called him "our go-to guy on the Hill" and "one of the bureau's most reliable utility players."
Russert and NBC executives declined requests for further comment on Wednesday.
Bob Barnett, the uber-lawyer who represented Tim Russert for years and handles contracts for many media and political figures in Washington, has been Luke's agent, and represented him in the exit negotiations.
NBC officials said he is leaving on Friday, ahead of the conventions, because as a congressional correspondent he wasn't scheduled to cover the conventions anyway, and because that's when Russert wanted to leave.
Assuming no breaking news, all will be quiet on his Capitol Hill beat for the rest of the month due to the conventions. NBC did not immediately name a replacement.
Russert's view is that, given the ever-expanding number of news outlets and platforms, he'll be able to find a find a way back in, if that's what he chooses.
Or he could end up trying something entirely different, like a sports broadcasting job. While in college, Russert co-hosted a sports talk show with James Carville on Sirius XM Radio.
"Meet the Press" moderator Chuck Todd tweeted on Wednesday that Russert's exit is a "big loss for us," adding, "I'd like to think he'll be back!"